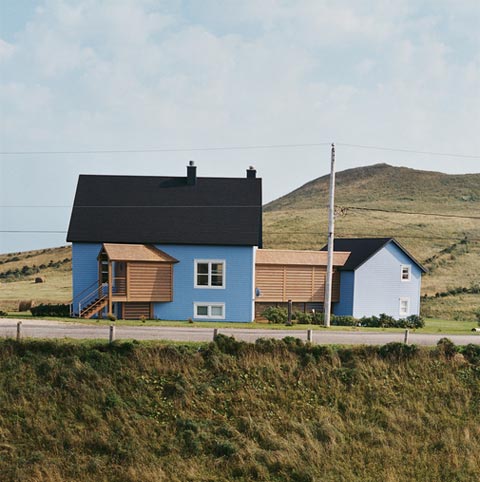 This unique seaside retreat is located on the windswept and largely treeless Havre-Aux-Maisons – a popular summer destination for Quebecers. The area is known for its colorful farmhouses, and the Geometrie Bleu (featured above) is inspired by the local traditions, but with a twist…
This modest 1,690 sq. ft. vacation home is painted cerulean blue, inspired by the sea and sky, which gives it a rather naive appearance.
In 1915, the house served as a one-room schoolhouse; once the renovation started, a high arched open space was revealed, resulting in a contemporary open living room and kitchen space with a small suspended office, looking out onto the great room, and a 35 feet vaulted ceiling.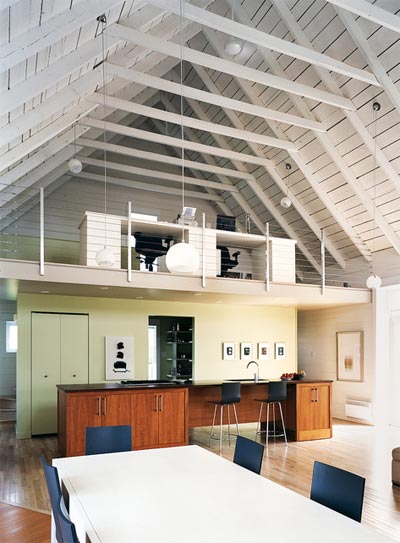 The great room's high, pitched roof and neutral walls give the space an open, tranquil feel, making it the perfect spot for the couple to pursue two of their passions: classical music and literature.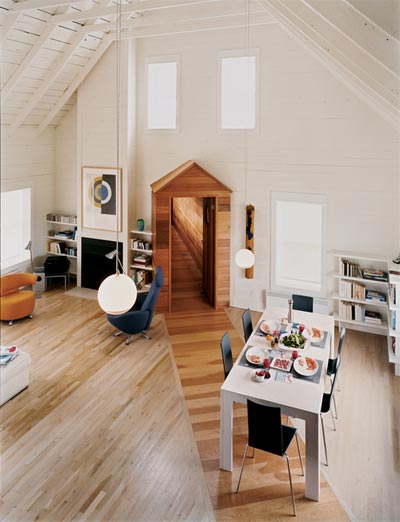 Most of the houses on the Magdalen Islands include a smaller outbuilding – a tiny replica – situated just behind, which was once used as a storehouse. In this project, the small traditional storehouse has been transformed into a cozy master bedroom and bathroom.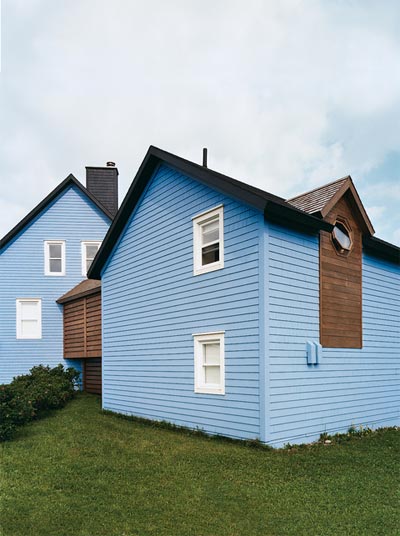 The porthole window in the master bedroom not only evokes the sea, it looks out onto it, while the view from the sliding glass door, a private entrance to the second house, looks out onto green pastures and a small canal through which boats pass as they head out to sea.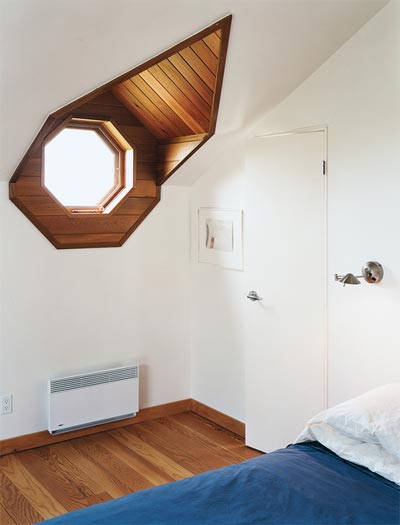 Connecting the two structures is an internal cedar corridor, positioned at an uncommon angle; doors at either end of the corridor offer privacy to each end of the house.
The view from the master bedroom down the long cedar corridor into the living room is one of the home's real pleasures.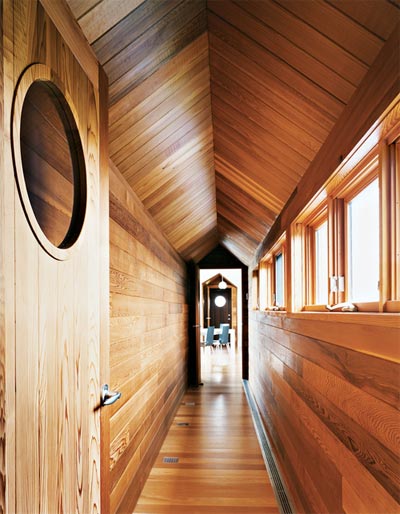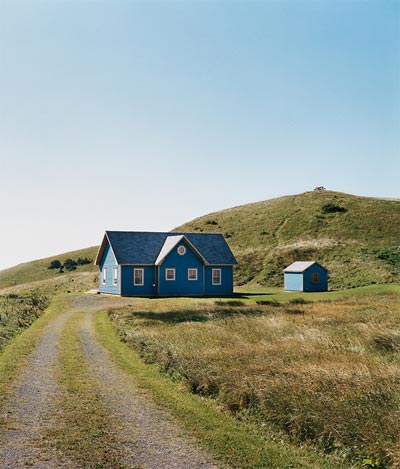 Architects: YH2
Photography: Matthew Monteith