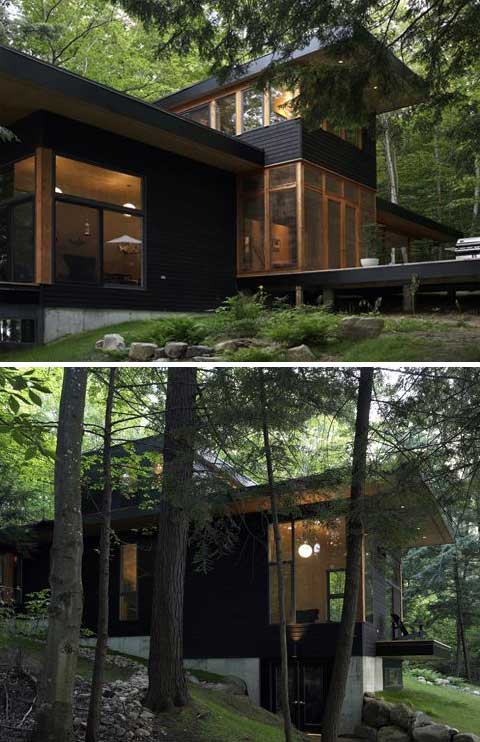 Located on the shores of Lake Muskoka, Ontario, this 1,350 sq. ft. family cottage follows the contours of the site as it slopes to the lake. As a result, the ground floor level drops, creating a split level of varying ceiling heights.
The ground floor of this two bedroom cabin contains a guest suite, a small kitchen, and a living area; the boundaries of each space are well defined by a small staircase connecting all three levels.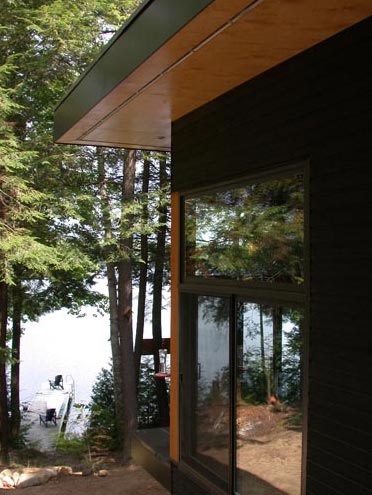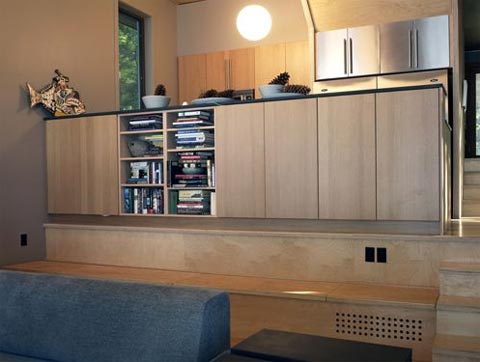 Next to the entrance a large carport stretches out the roof lines, while a screened porch and an exterior cedar deck space project out from the kitchen – an ideal outdoor space for dining out.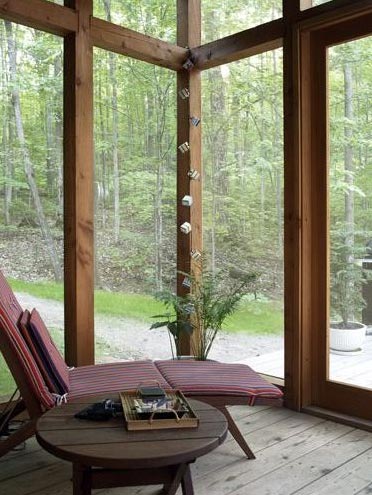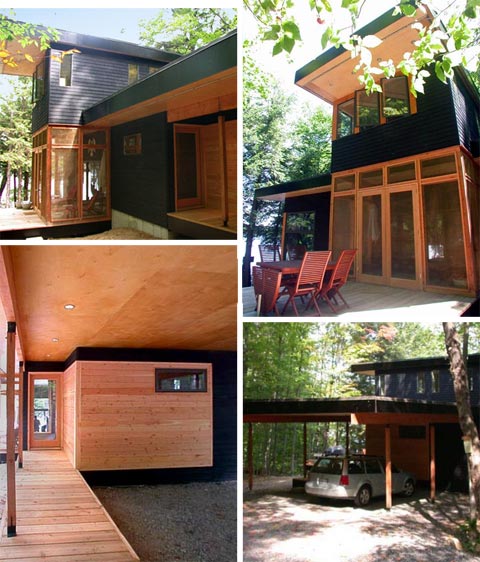 The second bedroom suite is located at the tower overlooking the lake. Interiors are finished in birch plywood, painted drywall and slate; exteriors are finished in douglas fir, prefinished pine and birch plywood; windows and doors are fibreglass or douglas fir.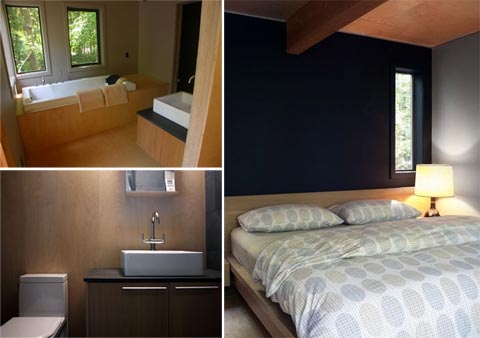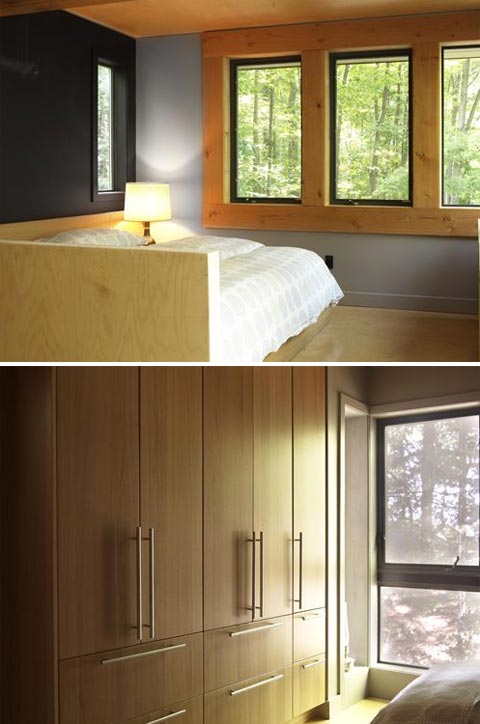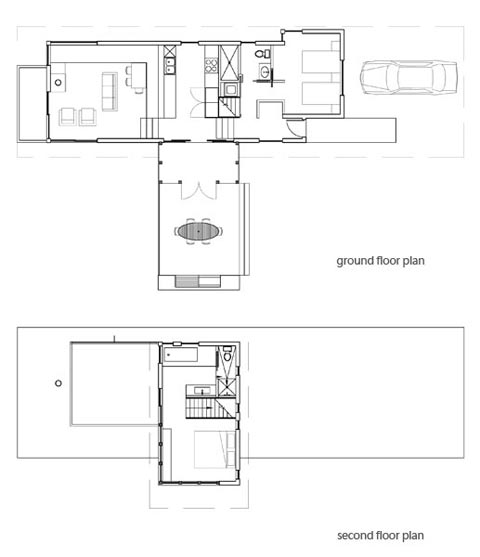 Architects: Trevor McIvor Architect Inc