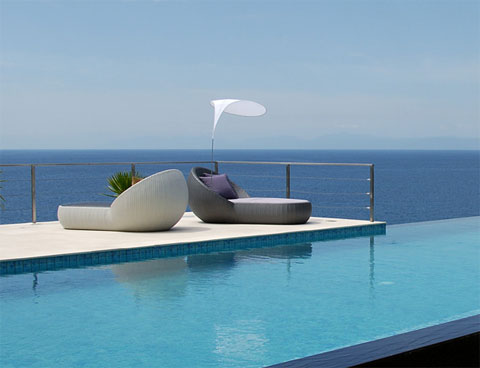 Does the sound of the word "geometry" remind you of painful studying hours back at school? Is it almost impossible for you to envision how geometry can add to your relaxation? Well, here comes good design in all its service dare I say.
While it took our ancestors quite some time to figure out that the globe is round and not horizontal, the designers of Lebello, promising to make 'relaxing in the sun' an experience to remember, managed to make half a sphere meet the straight lines of a flat surface in pure harmony.
Visual harmony from a design perspective and literally speaking, experiencing harmony and relaxation while laying comfortably in its welcoming arms.
Plenty of space for the body to lay, great curving support for the back and head to indulge in puffy cushions, it will make suntanning and book reading under the sun an even more pleasing experience than it already is. Need shade? No worries, it can be provided by this airy leaf shaped sail.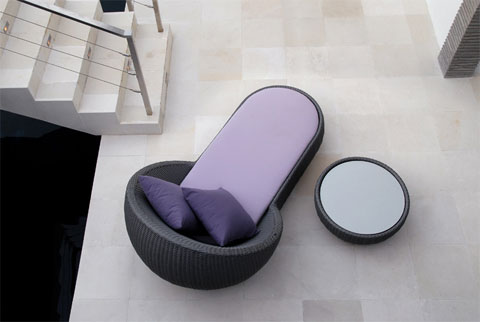 What do I love the most about the Circle chaise lounge chair?
The fact that an enduring aluminum frame is covered by delicate "knitted" covering in two contemporary and modern color choices: white and graphite grey. I'd gladly take them both. Yes, indeed. One for him and one for me. The only slight complication that needs to be solved is firstly acquiring us a summer residence somewhere sunny. Nothing like a good motivation though, right? ; )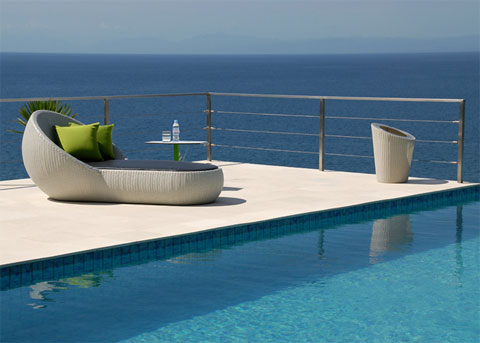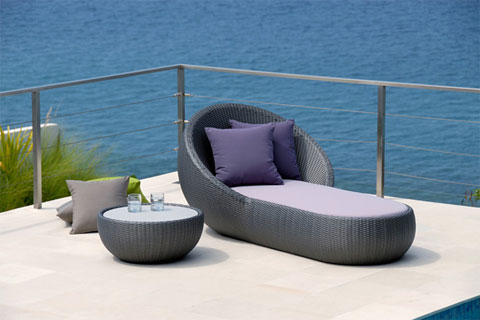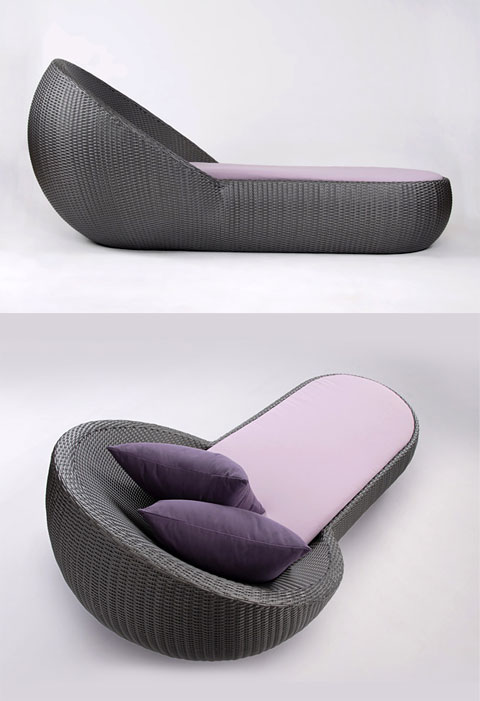 Buy This Item