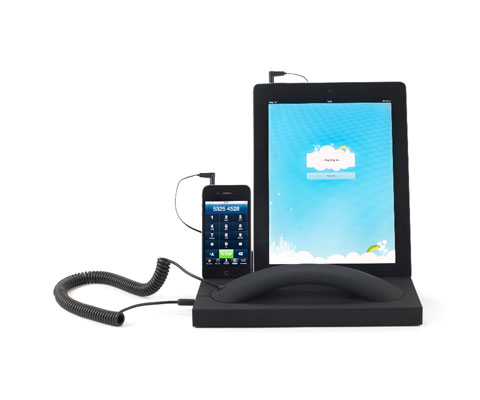 Hello… Remember we told you about the Moshi Moshi 03i – a bluetooth wireless handset with a docking charging station for your iPhone? Well, here's his brother, the Curve Twin.
Designed by David Turpin for Native Union, the Curve Twin consists of the same stylish bluetooth wireless handset just like the Moshi Moshi, however it stands on a base that fits not only your mobile phone but also your tablet device.
What I like about the Curve Twin is that it provides not only a neat and tidy space for multiple devices, like your iPhone, iPad, and even your laptop computer, but it also turns your tablet/computer into a telephone.
It appears that Native Union has decided to consolidate all of our mobile devices in one handy item, making it easier to use Skype and other Voice IP applications for making calls while accessing our mobile phones and tablets.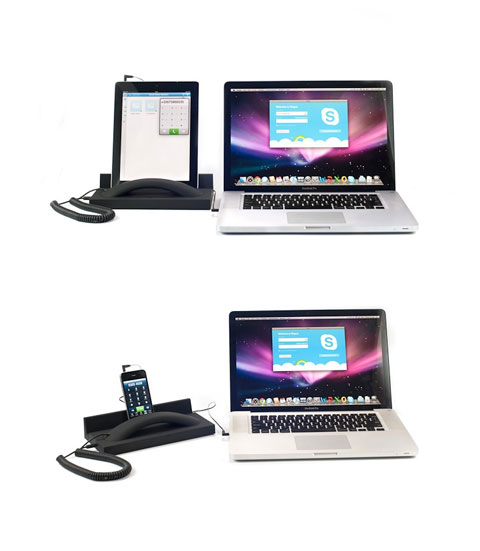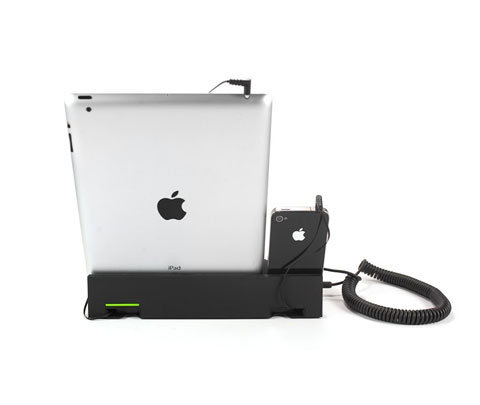 Buy This Item