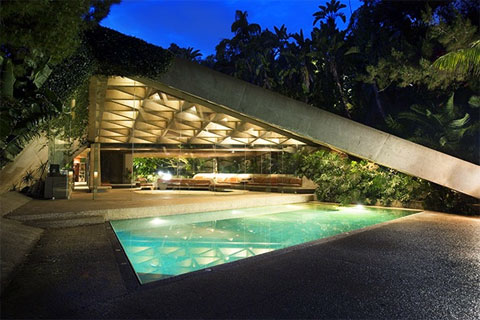 Sometimes I feel that we are a bit obsessed with the modernity of architecture, with the "coolness" of its design, with the philosophy of minimalistic shapes, that sometimes the true, or at least another, meaning/form of architecture is forgotten.
So, when we suddenly bump into a genuinely recognized piece of Architecture (with a capital A), it's like a breath of fresh air. We realize over and over again: the classics are timeless. We go on admiring the old classic architects' sense of generosity, and, while observing their work we can't help feeling that their inner slogan must have been "beauty for beauty's sake".
The Sheats Goldstein Reidence is one of those masterpieces.
This Los Angeles house hasn't lost its charm and continuity over the last 50 years. Created by John Lautner in 1961-1963, the building went through a series of remodeling in the70's and 80's and became even more interesting than the original structure.
Since the name John Lautner has been mentioned, it would be unforgivable of me not to devote a few words about this famous American architect; born in 1911 in Michigan, he began his architectural career as an apprentice of Frank Lloyd Wright (a grand start, isn't it?), admiring his work while being influenced as many of Wright's ideas found their continuation and development in the works of Lautner.
Like his mentor, Lautner remained the representative of the American Organic Architecture (just remember Wright's Fallingwater House, and you have an idea of what this style is all about). The Sheats Goldstein Residence is a gorgeous example of this style, as well.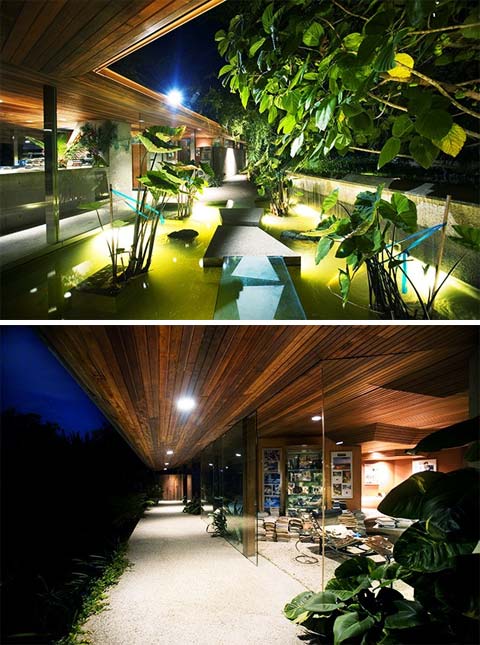 The first impression about the outer and inner (which are not that easy to distinguish, for the house is so well blended with its surroundings) appearance of the house is generosity! Generosity in everything! This is perhaps the first word that comes to mind when trying to describe this house, because it would be so plain to go into describing separate features and spaces in such a house, don't you think?
I see…
generosity in space – it feels like vast areas are given to your personal disposition and that the limits between the rooms are blended the way they are blended between indoors – and the space outside;
generosity in material – lots of fine wooden cladding, reddish leather sofas, big glass walls, natural stone surfaces with interesting textures (apart from huge amounts of concrete);
generosity in shapes variety – just look at the concrete structure roof and the way it goes out into the outside and covers the pool, look at the structure of the whole building (the sustainers, pillars, beams, etc) – outstanding by form and interesting on its own;
generosity in attitude towards the furniture and accessories – it illustrates the architect's notion that everything should sit harmoniously together, everything should be connected by a concept. So no wonder the kitchen blocks, sofas, benches, and literally everything within the interior space – looks so incorporated into the building, looks not at all less important than the wall or windows or slabs.
I hope I have encouraged your interest not only in the design of modern architecture, but also in the timeless and ever-inspiring, famous architectural creations.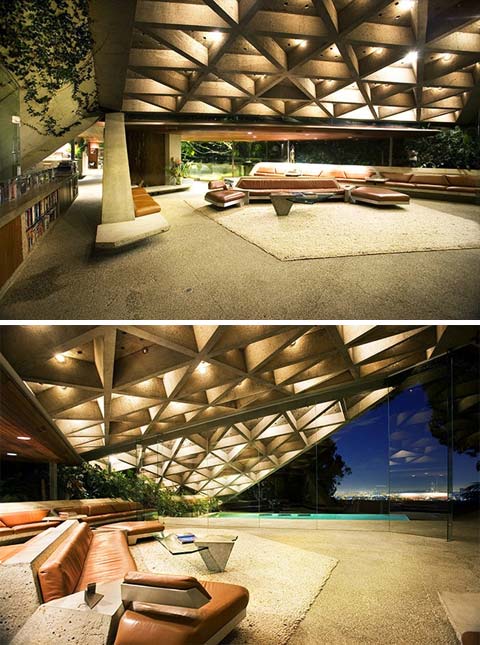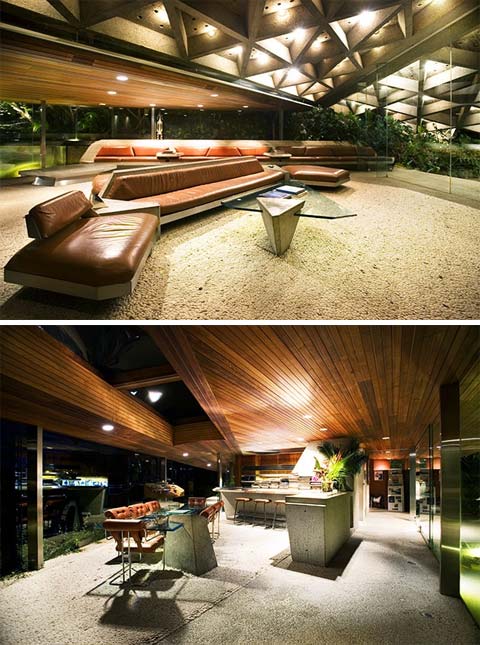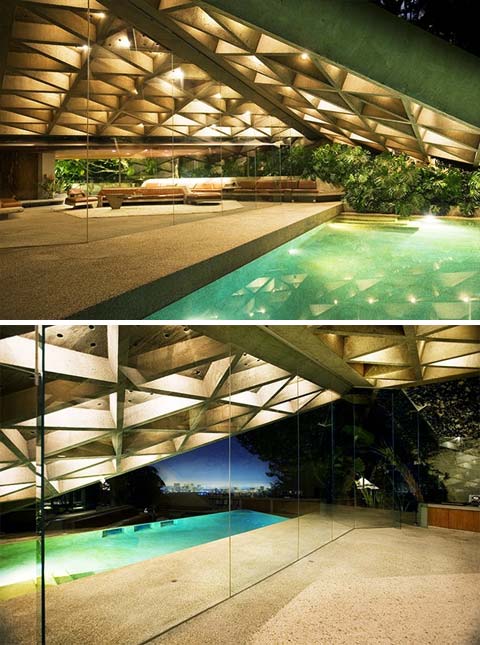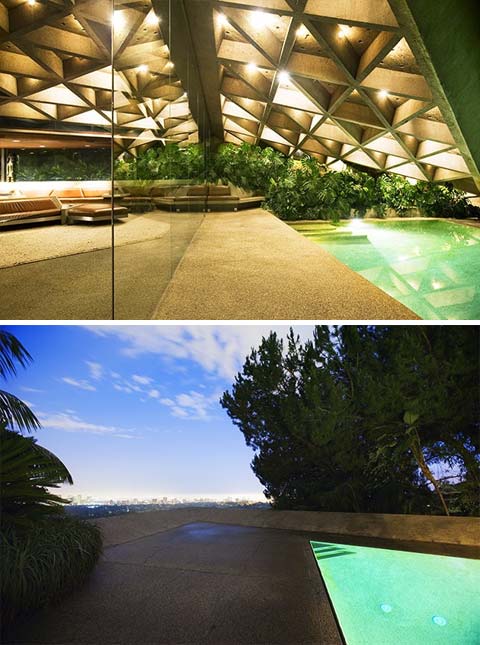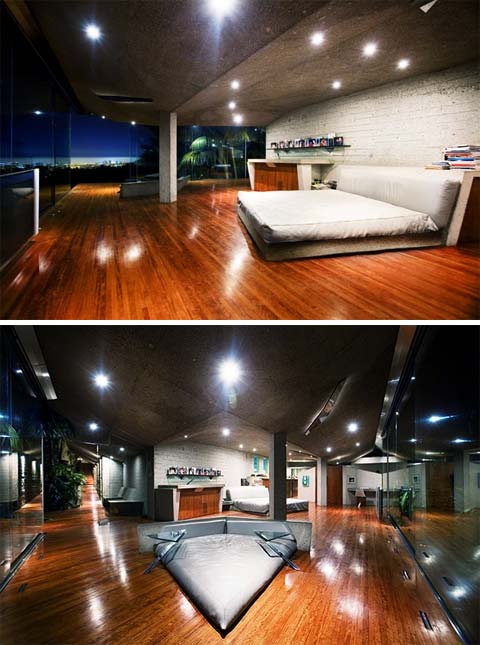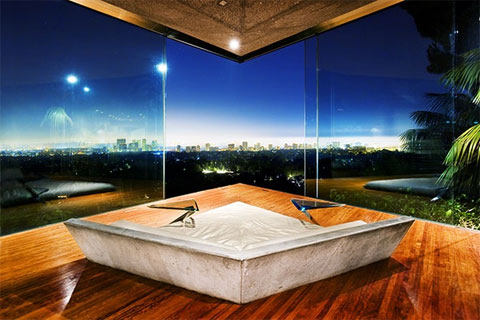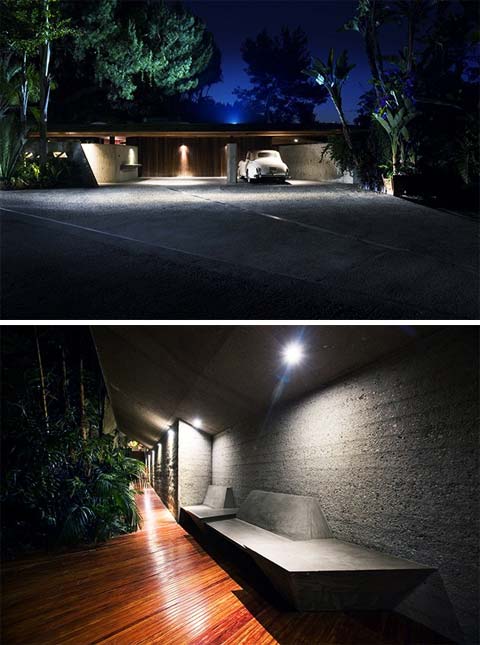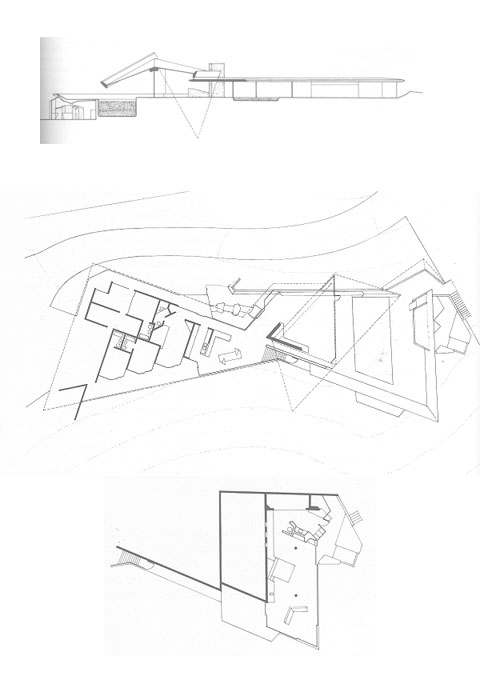 Photography: Art Jocks.