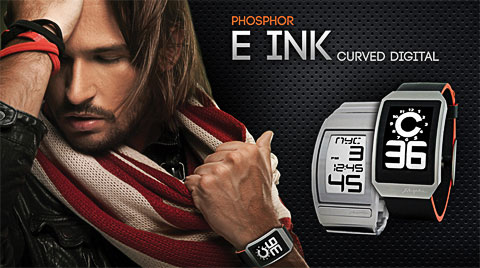 The new Phosphor watch is no ordinary wrist watch. It features a unique digital display that utilizes the revolutionary Electronic Ink – the same technology found in electronic displays, for example the Amazon Kindle.
What does it mean? It means you can configure it in various displays and styles, switching from standard numeric to a cool graphic hour clock, white-on-black or black-on-white – all with a flick of a switch! No wonder they call it Time Reinvented, as you've never seen a digital watch quite like this before.
Wait, there's more… On top of that you can also enjoy ultra high contrast, low power consumption, and a wide viewing angle – I just love it when technology kicks in.
In case you're looking for a more elegant look, indulge yourself with the Phosphor Appear series that utilizes miniature-sized rotors adorned with Swarovski crystals – Ooh la la!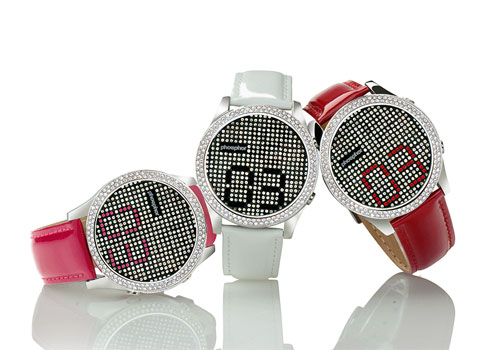 If a sporty look is more your style, the World Time Sport series features a buttonless touch lens and the ability to select from 24 time zones – perfect for the travel savvy urban dweller.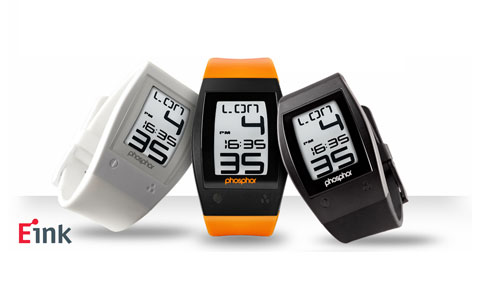 The Digital Hour series comes with an ergonomic curved case with ultra-thin profile that fits comfortably on your wrist, a built-in alarm, and it's also water resistant. Whichever style you choose, no doubt these unique timepieces will make you stand out from the crowd.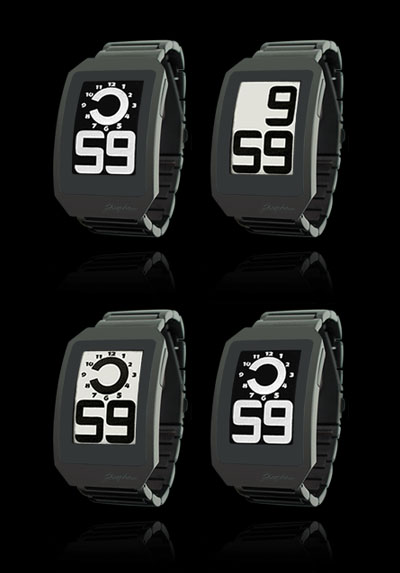 Available at Phosphor Watches