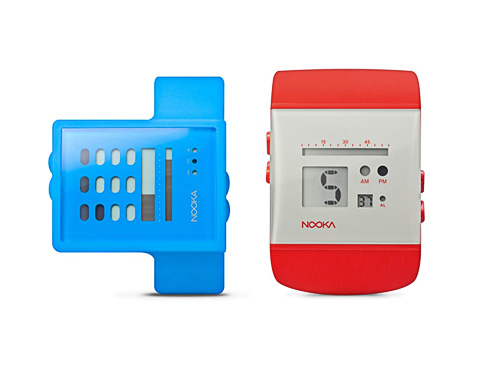 The Nooka watches are a wild set of wrist accessories. They are all adventurous redesigns of our traditional time-keeping devices. No longer are there the three hands cycling around the circle, or the easy-to-read digital numbers. Instead, the Nooka watches display the time with squares that accumulate according to the hour, or bars that slowly fill in more depending on how many minutes have gone by. While the options for Nooka are numerous, the Zub Zoo 40 and Zub Zayu stand out from the crowd.
The Zub Zoo 40 displays all the necessary information in complete beauty. Seconds are recorded at the top of the watch face with a bar that adds notches each additional second. A simple black dot alternates between an AM and PM section, and the hour is most prominent as a digital numeral displayed on the center of the face. From a distance, the Zub Zoo 40 looks like it is displaying a weird series of alien symbols, but this is part of the appeal. Certainly, you'll get interested people asking you what the thing on your arm is.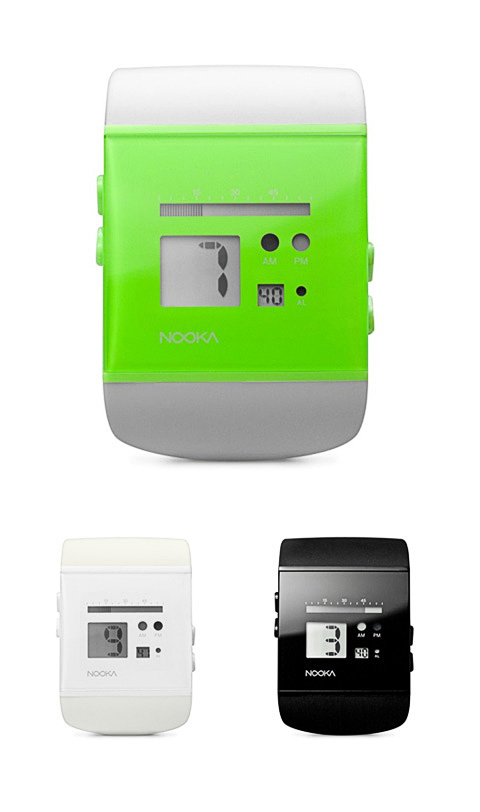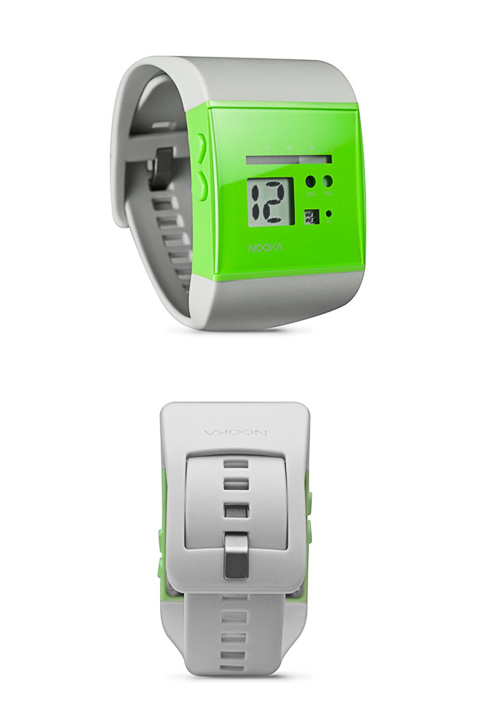 The Zub Zayu is a little more cryptic than the Zub Zoo 40, but it is perhaps the best designed. Apparently Japanese for "left and right," the Zayu is asymmetrical, and very bizarre looking at first. Maybe it goes too far with the wrist watch redesign, but it will undoubtedly look cool. It may be that learning how to read the time on it takes you a little while.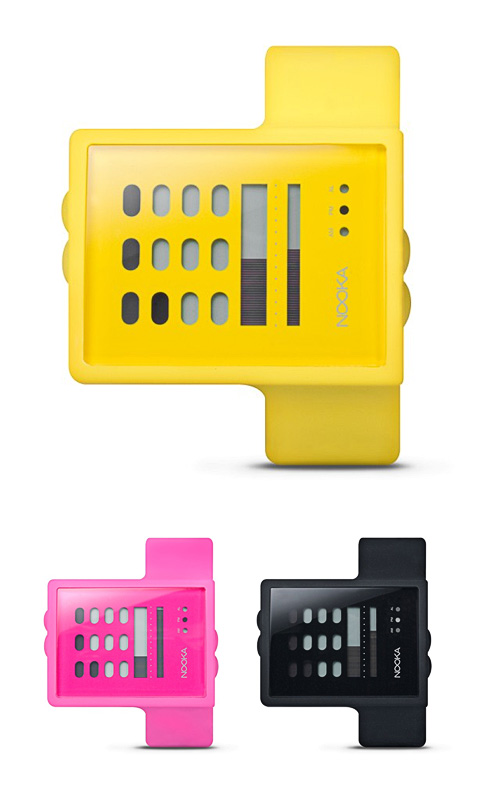 Buy This Item