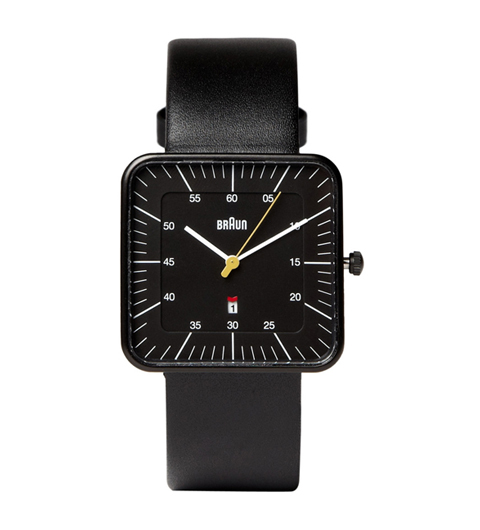 Dieter Rams seems unmatched in the world of industrial design. His creations were so specifically impressive that their used still, or their influence on new designers is obvious. Rams's approach is pure minimalism, removing any unnecessary frills from a product and leaving only the important information. With a watch, information is really all you want. The point is to determine the time not get caught up in extra lights or color.
While the name may beg some minimalism, the BN0042 Watch from Braun, the firm with which Rams often partnered, is a pure timepiece of minimalist creativity. Available in either black or gray, the BN0042 is a square-shaped watch with rounded edges.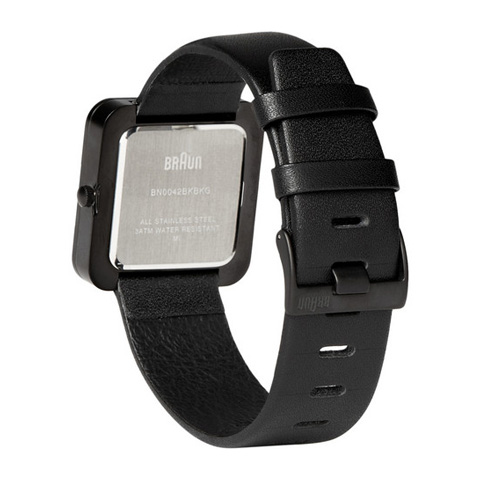 Plain white hour and minute hands click around the face while a yellow second hand speeds by. The strap is black leather, and the only other actual "design" seems to be a maroon and white calendar date at the bottom of the clock face familiar as the icon of the iOS calendar application – remember, this was Rams's design first.
Some watches plead for attention, but the BN0042 is for the focused among us. It has a function, and it performs it well.