We really like the new LINE timepiece collection designed by the award-winning British designer Samuel Wilkinson for Scottish watch brand Nomad. Each wristwatch features a new take on the typical numerical, minute and hour markings, as they are re-arranged in such a fresh way it reflects simultaneously both a classic and a contemporary look & feel.
At first glance, the design of both watches – InLine and OutLine – looks similar. However, if you look closely, beyond the beveled mineral crystal glass, you will see that InLine and OutLine are graphically different.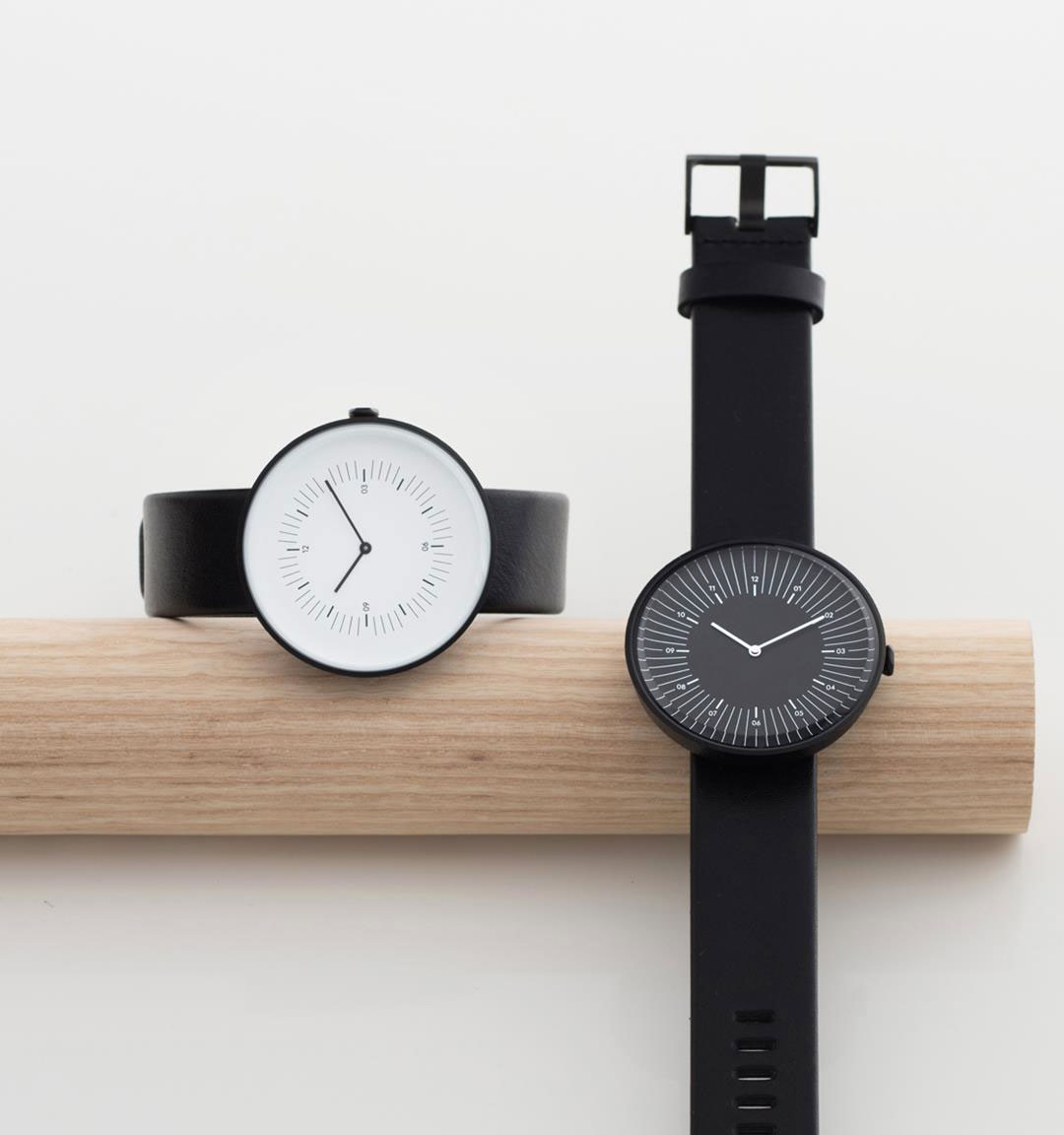 On the one hand (I just couldn't resist…), InLine's markings are placed towards the center of the dial leaving a clean outer band. Numbers 12, 3, 6, 9 combine with the interplay of positioning and line weight of the hour and minute increments.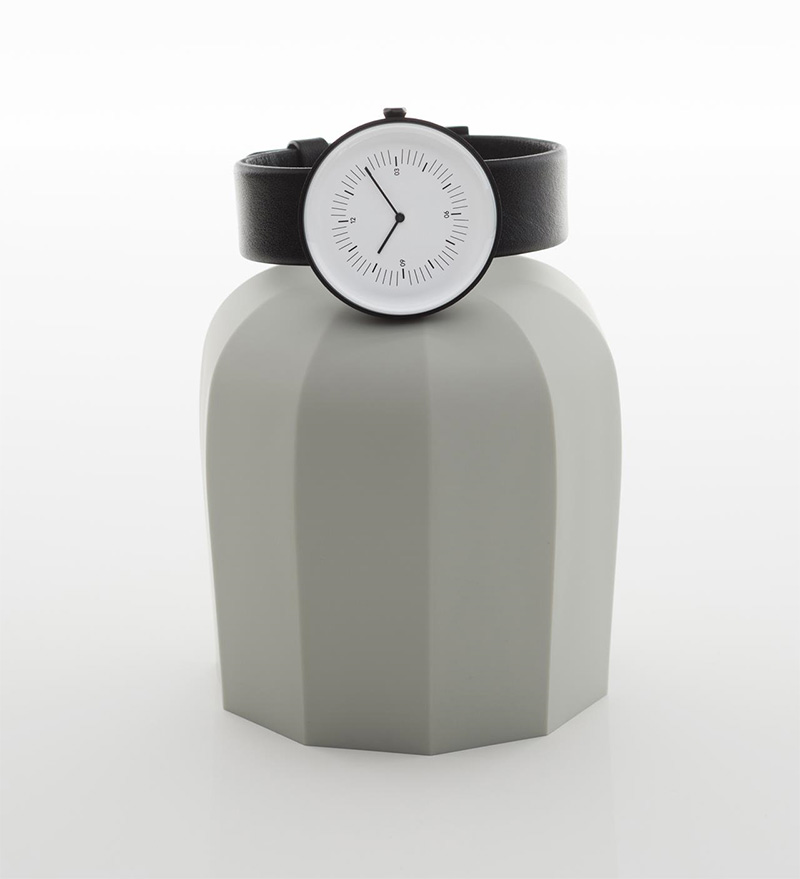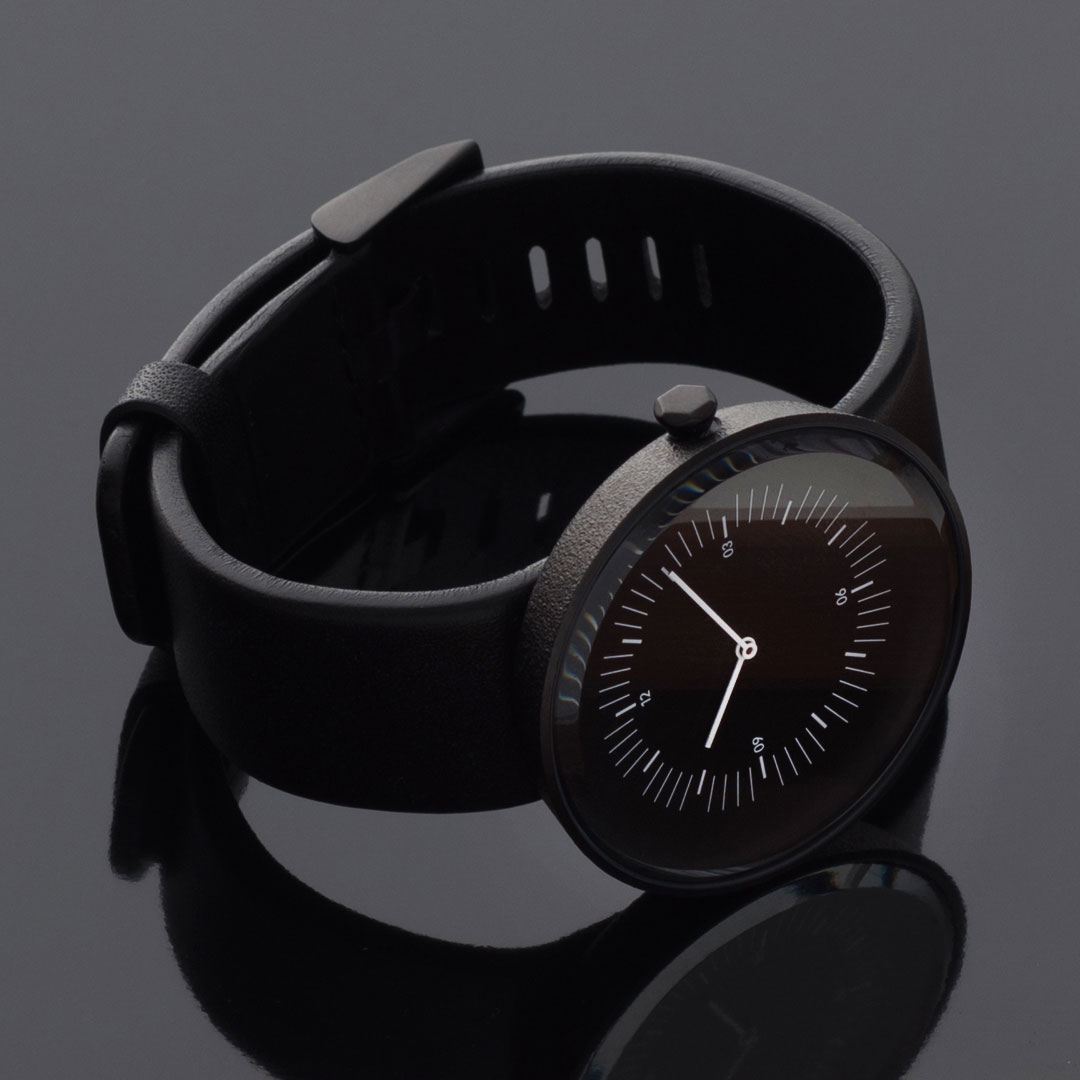 On the other hand, OutLine combines hour markings and all 12 numbers away from the edge of the dial, setting them within an array of elongated minute increments.
The unique LINE collection also features a textured stainless steel casing with back plate, organic Swedish leather strap, and a reliable Swiss mechanism.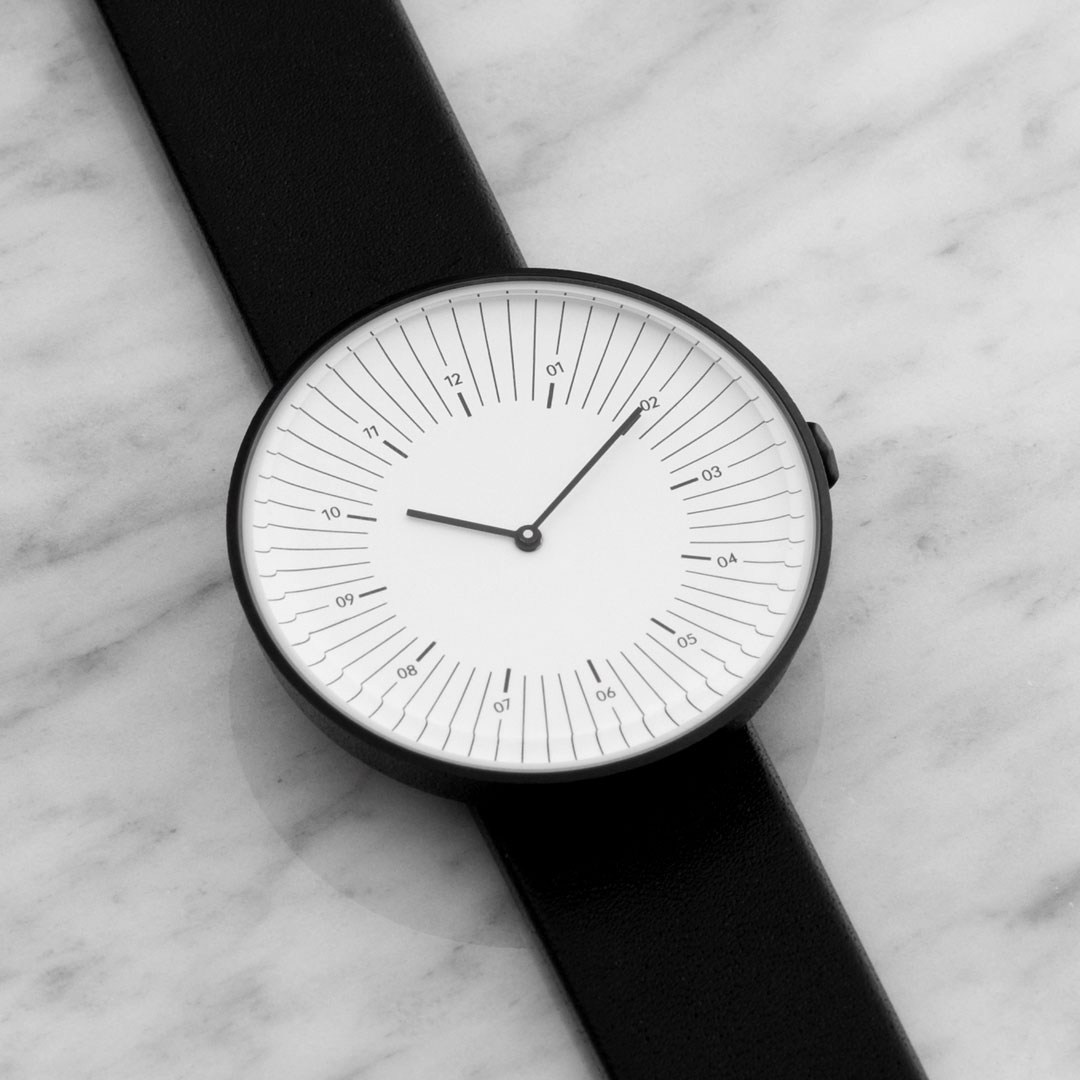 Design: Samuel Wilkinson studio for Nomad
Photography courtesy of Samuel Wilkinson studio