In Pico Island, Portugal, there's a modern prefab home that shares its surroundings with special creatures: sheep! Yes… a rural scenario in this amazing land, placed in the middle of the Atlantic Ocean, is now richer by the presence of a fine example of contemporary prefabricated architecture!
The CZ House captures all the attention because of its hybrid black volumes. The stained wooden residence is composed by four rectangular volumes, connected at the center by a glazed living room.
This prefabricated building follows the topography of the landscape raising terraces on each of its four sides. In order to achieve a better accommodation of the program to the territory, two of the four rectangular volumes accommodate bedrooms and bathrooms, while the third is a garage and the fourth contains a kitchen and dining room.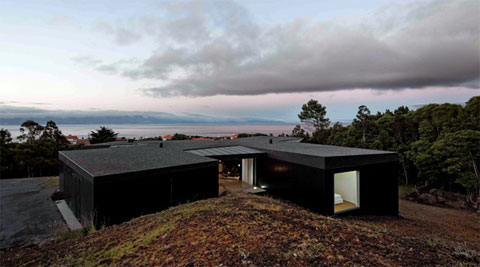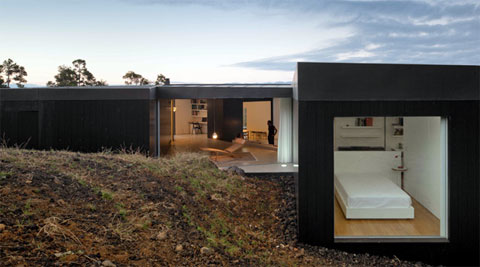 The resulting area between the four volumes was conceived as a living space, which walls are extensions of the exterior facades and where only glass separates the exterior from the interior space of the house.
The solid volume in darkened wood is transformed into four volumes when the large glass windows are opened, allowing the union of the several terraces. White painted surfaces in the interior contrast with the exterior black walls…maybe an ironic appointment to remind us about the tiny white sheep that quietly graze around the house. At the highest point of the island, the CZ House almost invokes the serene and discrete presence of a traditional sheepdog…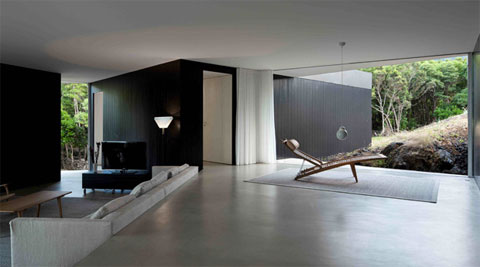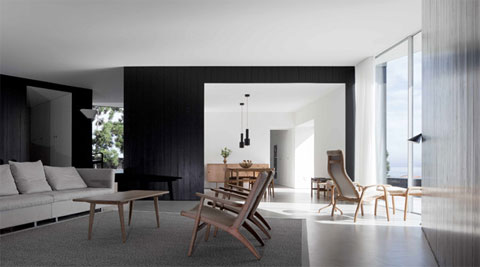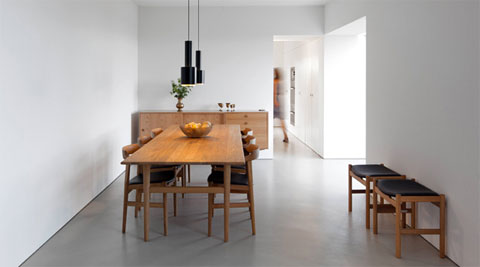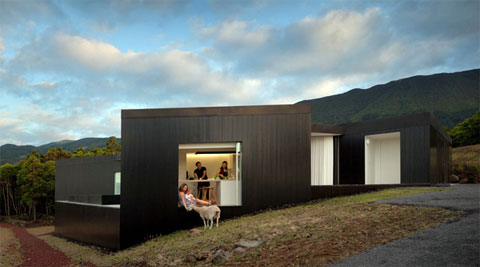 Architects: Sami Arquitectos
Photography: FG + SG architectural photography