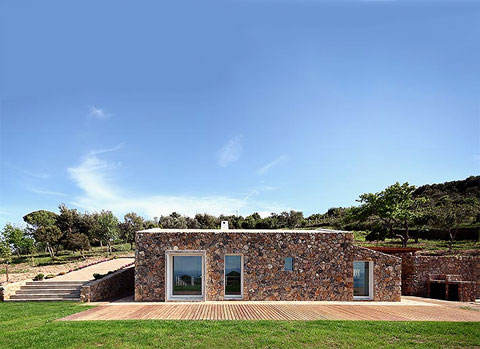 Reinventing a heritage building is always a hard challenge for architects…especially when continuity assumes the conceptual bridge between past, present and future. I'm talking about the priceless value of tradition as an element to be preserved as a vital part of a profound rehabilitation.
The Seaside Single House used to be an old agricultural warehouse in Tuscany, Italy. Its ruins gave birth to an outstanding project with only 90 sq. m. of building area. Placed at the top of a mountain, overlooking the sea and the surrounded islands, this small seaside house accomplished the most out of almost nothing!
Just follow these simple facts: the volume was completely rebuilt with the use of old stones recovered from the previous construction; the internal distribution is quite conventional but yet powerful and also strongly connected with the generous terraces that surround the whole perimeter of the house.
An extended open space assembles all the social areas (kitchen, living and dining) while a discrete furniture partition separates the private areas (two bedrooms and bathrooms) providing the necessary intimacy.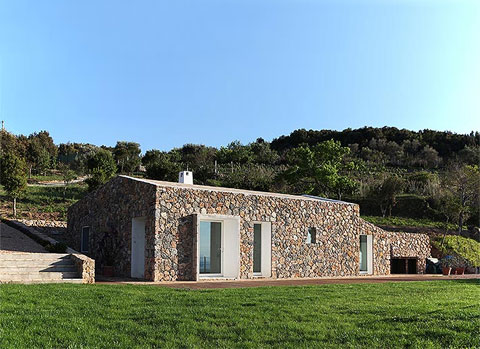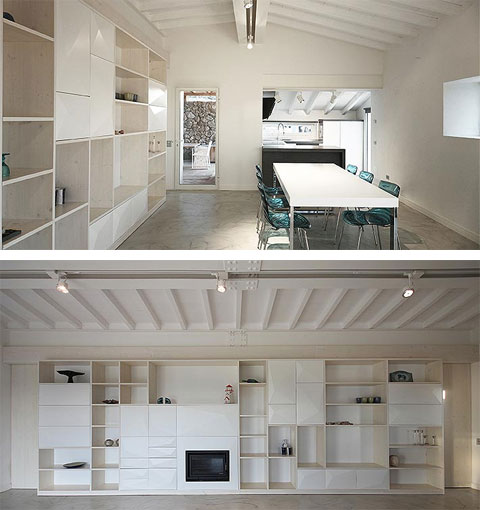 Still, where can we find the so called continuity between the ancient and the new? Well, an original pitched roof system was built following a local tradition: a wooden structure supports a ceramic tile roof. Also the stone and the white painted plaster of the windows merge the old with the new in a very sophisticated approach.
While dining or even when falling asleep, the bright white interior surfaces let the sunlight gently enter the house…the same sun that previously illuminated the ancient warehouse now converted into a comfortable holiday home.