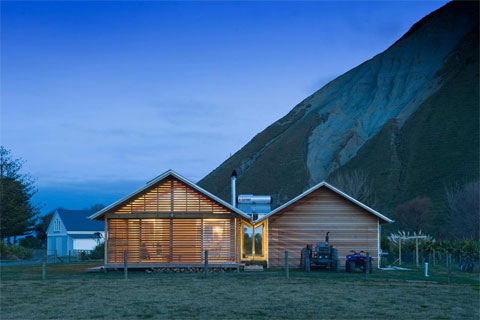 Hawke's Bay is located on the east coast of New Zealand's North Island. Surrounded by one of the most amazing landscapes of the planet, this unique region is recognized not only for its natural attributes but also for its award-winning wines.
The Shoal Bay House is a living part of this incredible equation! To achieve such a rare condition an important path was taken to obtain a major goal: respect the rural ancient architecture from the early 1900's. Then a second step was brilliantly accomplished: becoming acquainted with the whole history of the site and study wood (native raw material used for construction) as a traditional, as well as a modern, building material.
So the stage was set to create this beautiful and unique coastal home. The distribution of the housing program is perceptible in the adopted volumetric solution: two pavilions with pitched roofs reveal the clear division between social and private areas.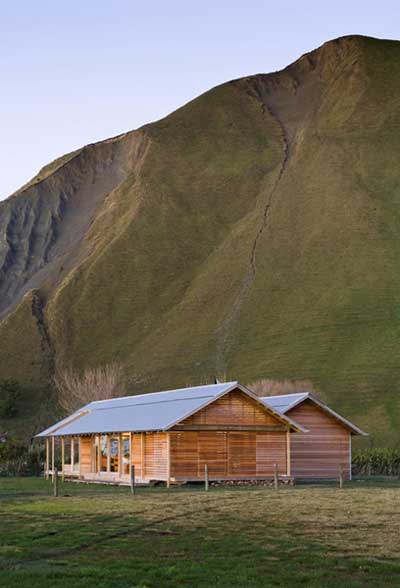 A covered corridor establishes the necessary connection: living, dining and kitchen share the same open space while the garage, two bedrooms and bathroom are enclosed in separated partitions.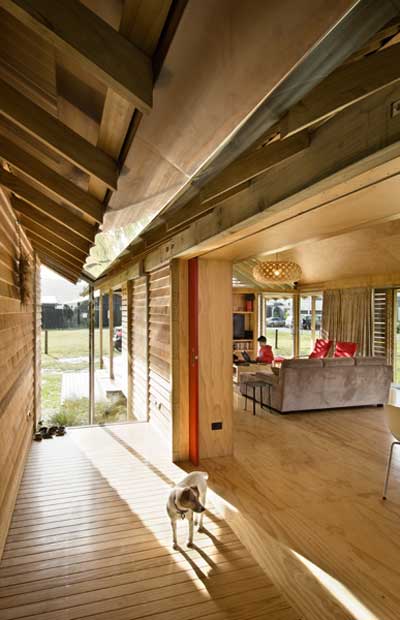 Terraces are positioned at each end of the social pavilion in order to offer the movement of the sun throughout the day. Sliding doors and windows guarantee the required privacy while wood panels rule the whole interior atmosphere, providing an infinite sense of comfort and relaxation to all family members. I can only imagine the pleasure of lounging on the terrace, watching the sunset while tasting a fine award-winning wine…