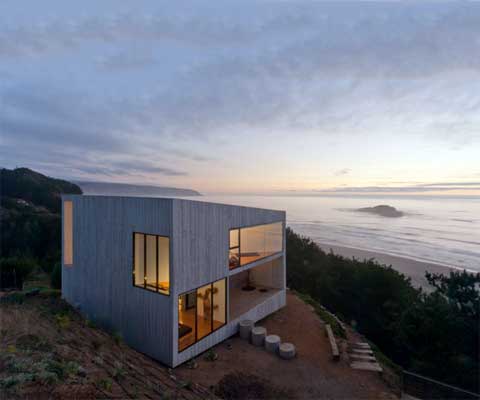 Time has long been associated with water. From the rivers running to the seas to the currents and tides! Now picture yourself living in a house standing 65 meters above sea level…That's the D House!
A small cliff-top home located in Matanzas, Chile, with 96 sq. m. of constructed area serving a couple and their son. And what a lucky family they turn out to be… Despite the outstanding location chosen for this coastal home, this two-story house was carefully designed to enhance all the potential of such a fine site.
The distribution of the program is apparently simple: ground floor with an open living space and the child's bedroom. The first floor is reserved for the couple's bedroom and the bathroom. But the richness of this quite simple program solution is present in its exquisite volumetric conception…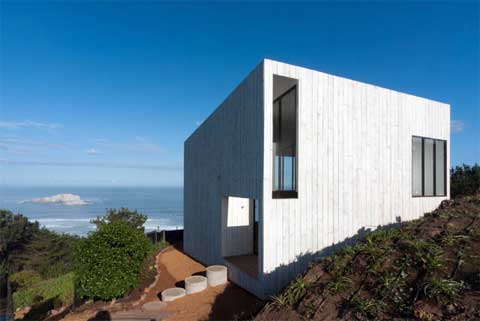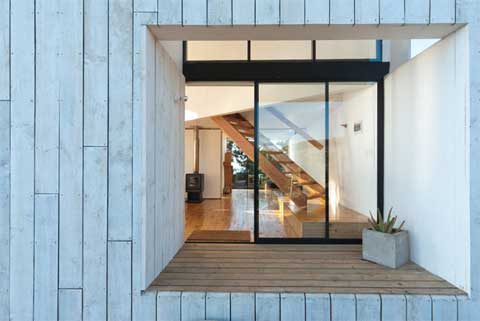 The first floor plan is rotated 45 degrees in relation to the ground floor creating a double-height space over the kitchen and dining room. Elevated windows bring natural light into the interior while an enclosed terrace facing the north provides an outdoor space sheltered from windy days.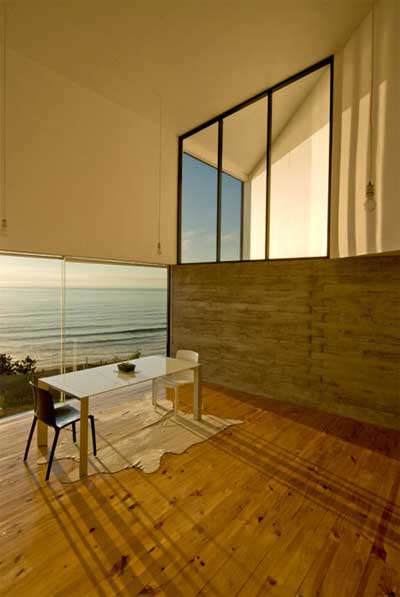 A wooden skin clad the entire exterior facades of the volume. An apparent concrete wall remains solitary in this organic construction dividing interior from exterior while a staircase made out of wood invites us to go straight up to the top where the air is fresh and clean… The D House experience results from the ingenious orientation of the interior to the panoramic views of an unbeatable landscape!