A weekend house by the sea – who wouldn't love to have one? In Chiba, Japan there's a black building called Onjuku Surf Shack made for a Tokyo-based couple that wanted a second home near the Pacific ocean.
An informal relation between interior and exterior areas was a premise to be accomplished, so the entire program is concentrated in a single two-story volume. The entrance to this contemporary coastal home is tucked inside a traditional Japanese genkan: a porch where residents can take off their shoes and leave the sand of a well spent day on the beach.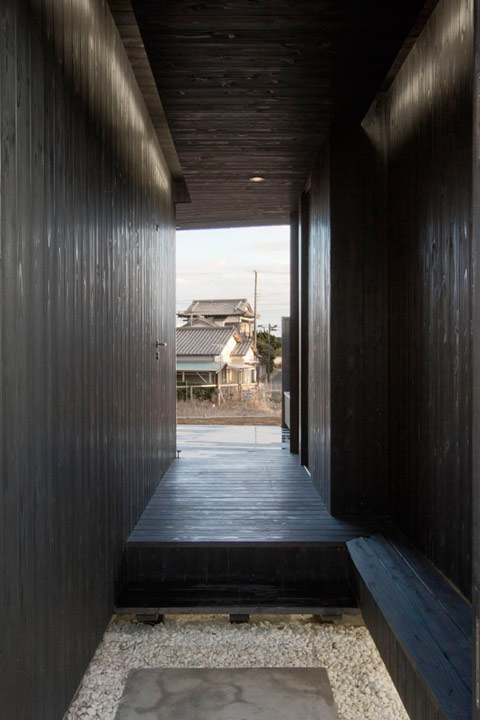 On the ground floor, a double-height living and dining room with a generous outdoor terrace dominate the interior atmosphere; a bedroom suite with an amazing outdoor shower along with an informal area reserved for a flexible use complete the lower level program. A staircase leads up from the living room to a splendid mezzanine that is used as a guestroom and a home office.
A discrete ladder invites the most adventurous to climb to the roof through a pivoting skylight and then get the most precious of all rewards: a full view over the seashore.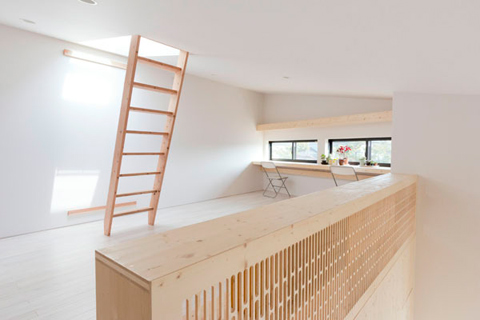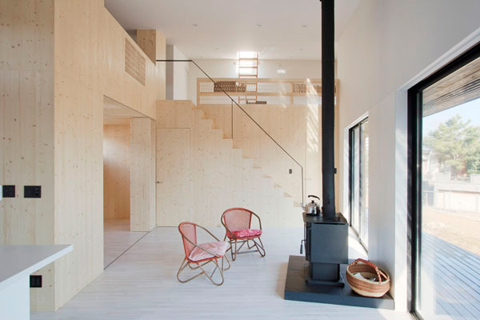 The black wooden facade contrasts with the light and fresh interior mainly composed by an elegant cedar paneling composition. Timber shutters slide across the entire living room facade, securely locking-down the entire building to protect it from the seasonal typhoons. As you can see, Onjuku Surf Shack seems to function perfectly as a weekend house made for pure joy and relaxation…