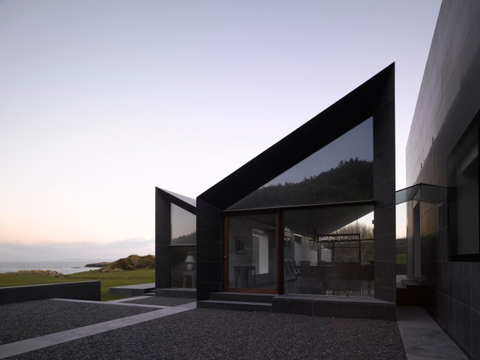 On the south coast of Ireland, where geological values are predominant and characteristic, a special house extension makes the best of its surrounding nature. House at Goleen is composed of four mono-pitched extensions to an existent rural house with total of 300sqm of constructed area.
In order to recreate the character of the original single-story residence, the same sloping roof silhouette was adopted for the new buildings, creating a line of gables that gradually step down the pitched site. The will to efficiently disseminate architecture with topography is clearly revealed in this volumetric approach. The whole composition is formed of a series of linear pavilions set parallel to the original house.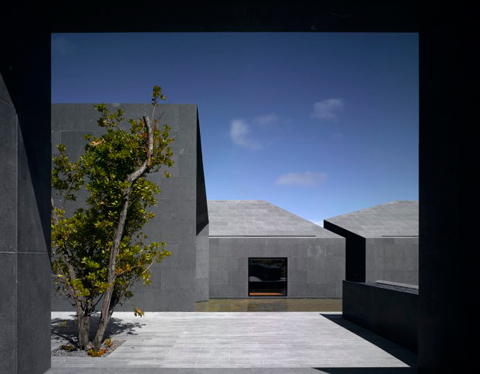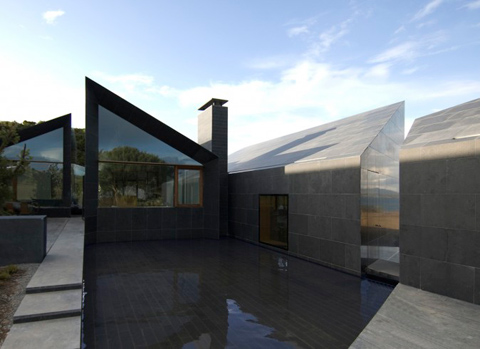 Visitor bedrooms are placed in the renovated cottage. A glass corridor establishes the connection with the first of the new buildings, which accommodates the master bedroom and bathroom. The second pavilion has the dining room and kitchen while the last pavilion is broken into two parts: one for the living room and the other for a study area. Glass walls and large windows frame astonishing views from the social areas offering the most rewarding sense of comfort…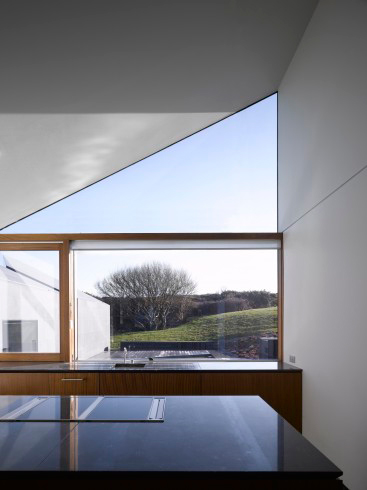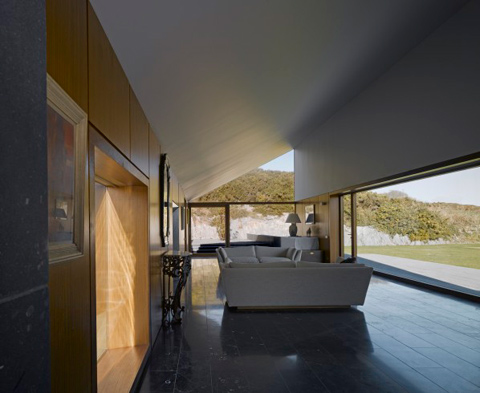 But, here's the best part of this architectural masterpiece: millenary geological values had a crucial influence in the constructive process. The existing house is roofed in natural slate and has white painted stucco walls while new pavilions are clad in Irish blue limestone. As time goes by, this natural material will match the appearance of the surrounding cliffs…So anyone can enjoy in silence – without any kind of artificial disturbance – the powerful landscape of the Irish southern coast.