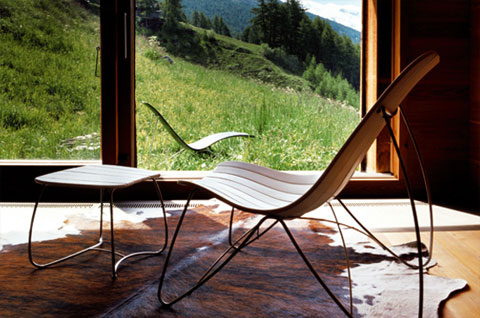 Sleek, elegant and super comfortable could be some of the very first attributes that come to mind when seeing and / or sitting on one piece of outdoor furniture from the Kolorado collection, designed by Mark Robson.
Chairs, loungers, benches and tables are what the line offers. They are made from two basic components: a surface and a base. Not any kind of surface but in fact a series of bent boards, achieved via an exclusive method resulting in beautiful, three dimensional curves. Curves that promise comfort while they emphasize elegance. The second component is the graphic stainless steel structure, serving as a base. It has been electro polished with another exclusive method Sifas uses, in order to produce the most weather resistant outdoor furniture ever.
These stylish outdoor furniture are available in white and ebony black for the surfaces, while the synthetic leather cushions promising to make our sitting experience super comfortable are offered in taupe grey and white.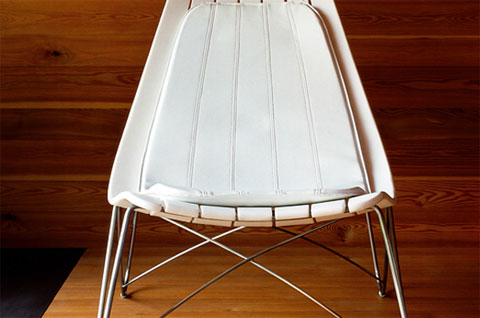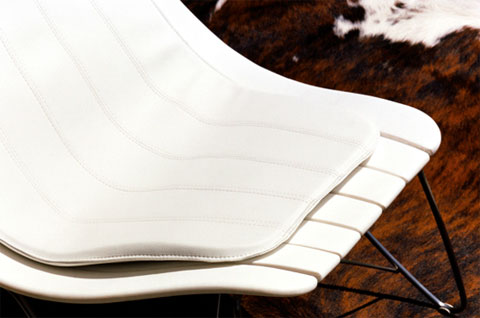 Technically speaking, Kolorado collection can be characterized by stainless steel wire structure, which is welded, brushed and treated with Sifa's exclusive methods in order to guarantee super maximal weather resistance and slats which are molded with color throughout, hand treated and selected to match, creating a beautifully consistent surface, also impervious to weather.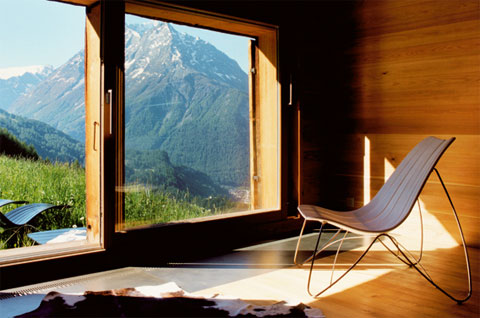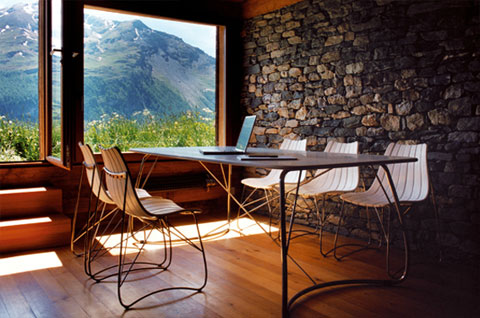 Last but certainly not least, the slats are recyclable, a final note which emphasizes that modern, good design can and in fact should also be nature friendly. To all those having gardens and outdoor spaces, Mark Robson's outdoor furniture is a suggestion to not surpass.