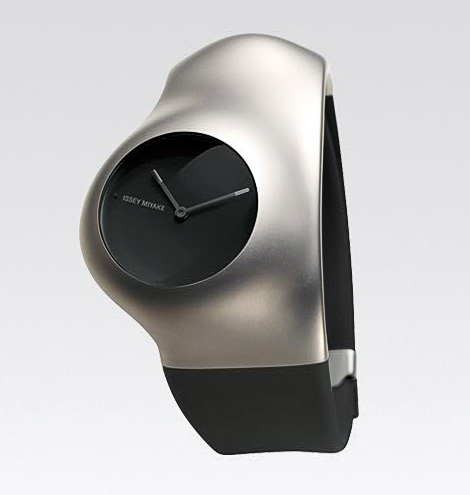 time / noun /
"The indefinite continued progress of existence and events in the past, present, and future regarded as a whole."
Time is an element of life. It is a priceless organism that can neither be bought nor sold, but only observed or shared with another. The Hu(man) by Ross Lovegrove for Issey Miyake is not your average wristwatch. Sleek, modern, and austere, this novelty watch is artfully designed to be as an extension of the body.
Hu's organic shape gently conforms to the wrist and its precisely angled face makes for easy viewing. Comprised from titanium and silicon materials, this understated timepiece forgoes the embellishments to opt for a more minimalist approach.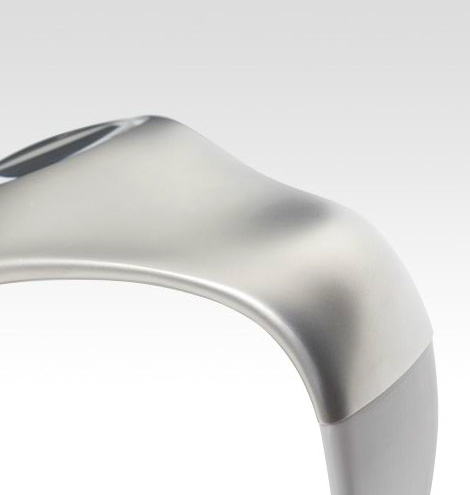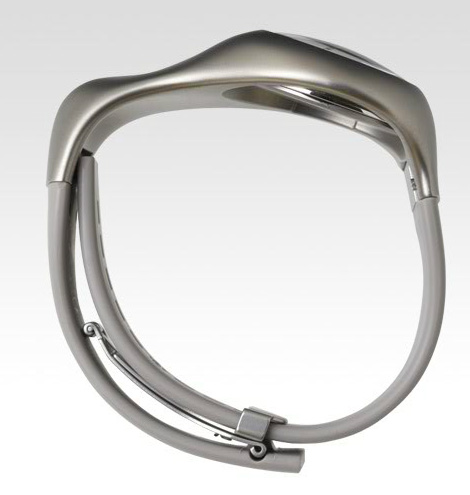 You will find no rigid ticking second hand here, just the fluidity of the time-space continuum. Even the absence of the number dials further promote the idea that time is relative to the individual… and perhaps should not be watched so closely or else you may be wondering where the time went.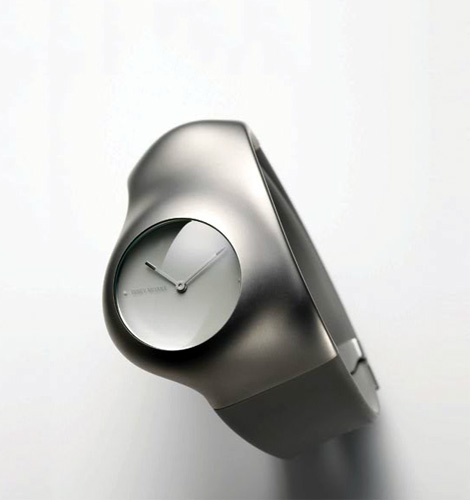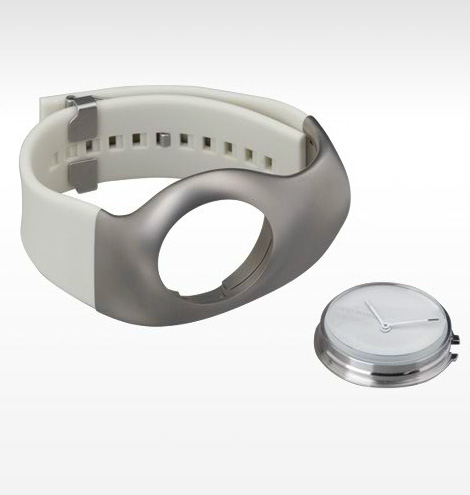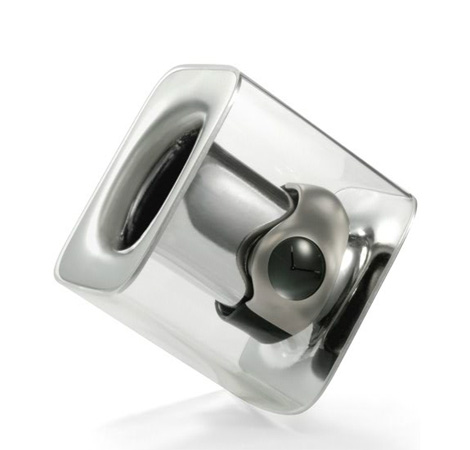 Buy This Item