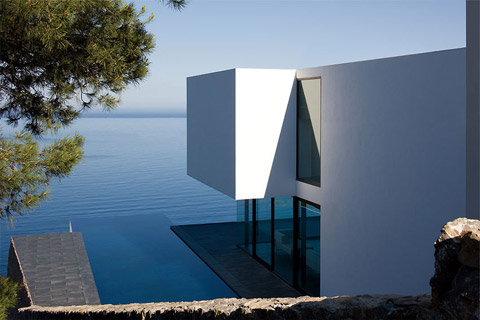 AIBS House is located at an altitude of 159 meters, where an impressive sight of the infinite Atlantic Ocean is waiting to be appreciated. We're talking about a two-story building with a total floor area of 400sqm carefully conceived to blend in the rocky topography of the sloped Spanish shore.
A long exterior staircase – with an amphitheater shape and scale – cordially receives visitors and inhabitants onto a small patio flanked by natural rock at one side and the house's main volume at the opposite side.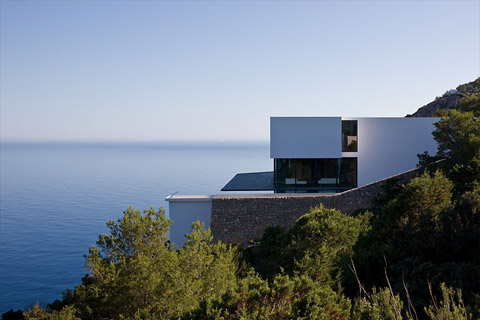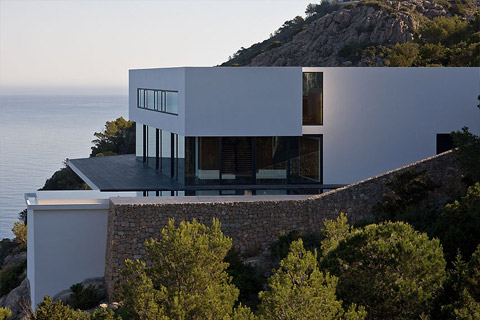 The program is distributed in two separate levels: ground floor is reserved for social areas while the first floor conceals the private areas. All rooms are generously open to the outstanding panoramic coastal views that capture our heart and mind. Huge windows break any kind of visual barrier creating a continuous relation between the house and the sea. Living, dining and kitchen areas benefit from an uninterrupted veranda that culminates in a narrow swimming pool.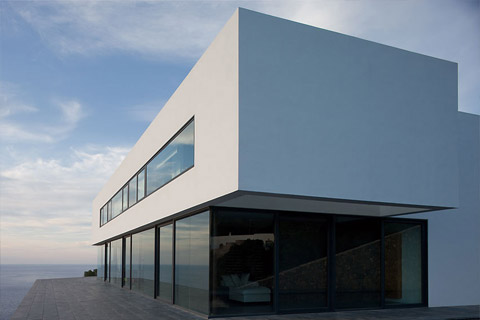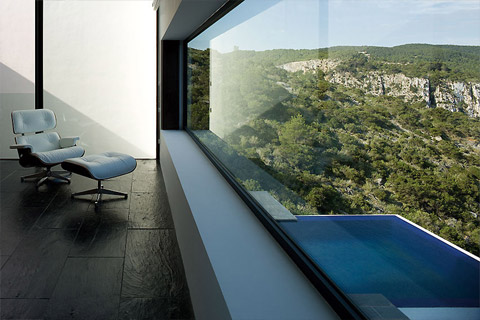 Three bedrooms with bathroom complete the first floor divisions. A master bedroom is exceptionally positioned on the ground floor… right next to the swimming pool. Dark stone pavements contrast with the white painted interior and exterior surfaces: AIBS House claims for an immaculate presence over the rusty mineral cliff that surrounds it. Black and white became the chosen color and tectonic combination in order to achieve such a distinctive design.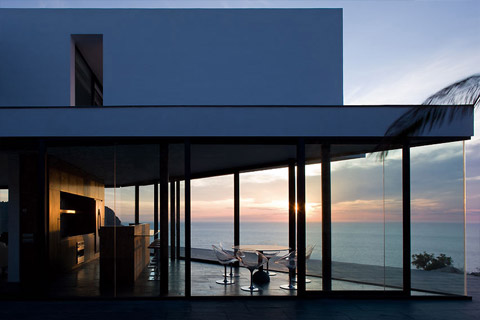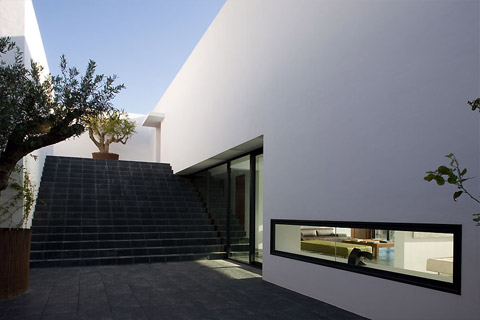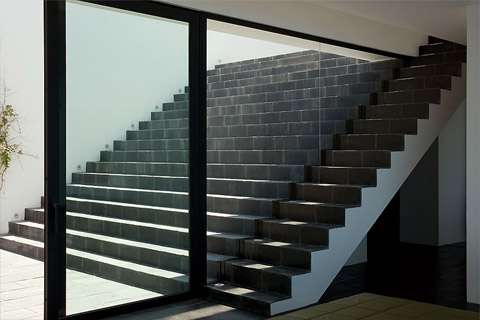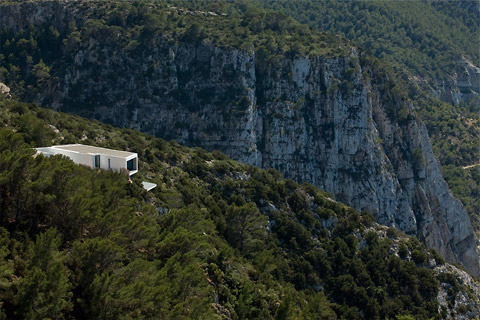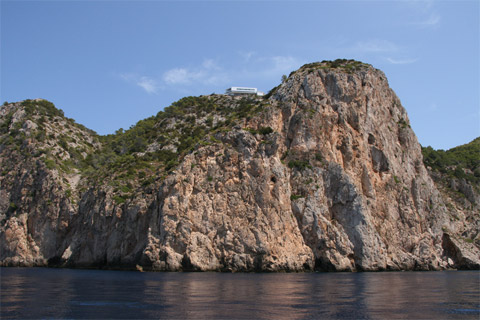 Architects: AABE
Photography: Jean-Luc Laloux