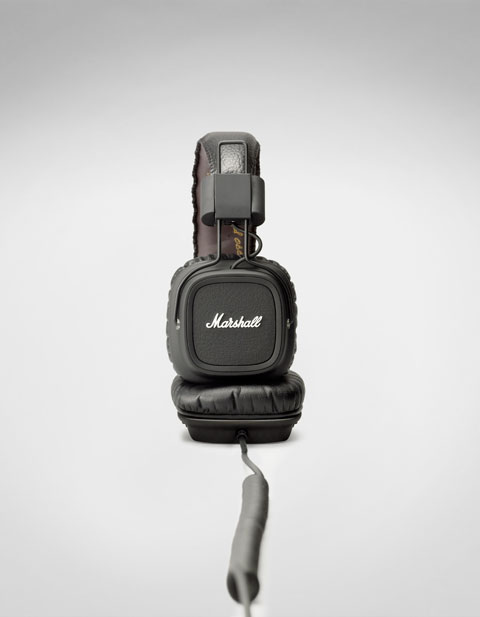 Marshall is known for making hulking guitar amplifiers that sit on stage like skyscrapers. Stacks of speaker cabinets underneath wide, 150-Watt heads projecting mega-decibels of clear sound. It seems reasonable, then, that the company's venture into personal audio should be just as impressive.
The Major over-the-ear headphones are like your own portable speakers with all the familiar Marshall design. The same vinyl used for Marshall amplifiers rims the exterior of the headband, the scripted Marshall logo is emblazoned on the side of each ear, and the texture will make you think your running your hand along a trademark Marshall amplifier.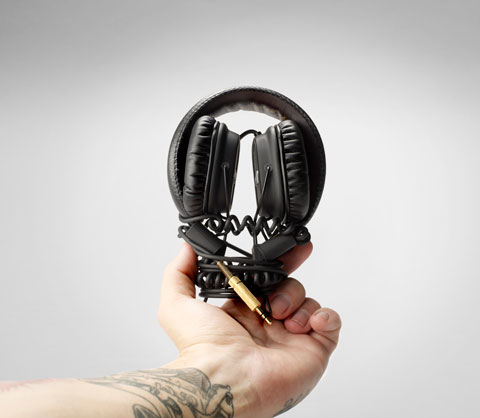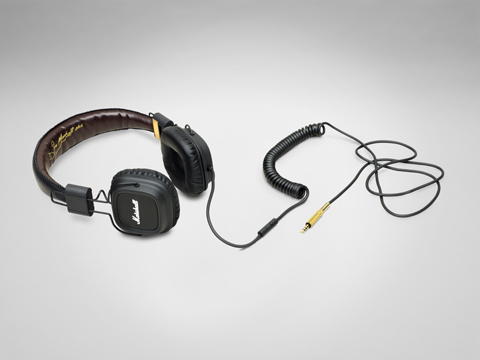 Despite the references to classic Marshall engineering, the Major is completely modern. The headphones are outfitted with a mic and remote for use with smartphones using the standard 3.5mm plug. Apple users can purchase the FX model that features an Apple-certified microphone and remote that adds volume control and song selection.
Marshall's legacy is sonic impressiveness, and now we have that history for our own musical experience.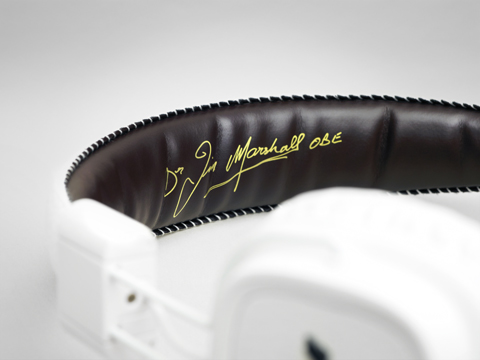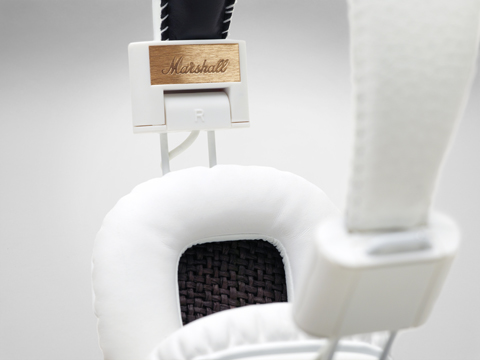 Buy This Item