Nestled in my palm is a circular white pouch adorned with the silver logo of Meze. It looks and feels like an elegant accessory sparking my curiosity to see what lies inside. Inside, a stylish pair of earphones combine a handcrafted beech wood enclosure with delicate silvery tips. Now, I know you shouldn't judge a book by its cover but this combination intrigued me to try them on. And boy am I glad I did!
The Meze 11 Deco fit nicely in my ears with almost no leakage whatsoever. The sound is very good featuring warm, natural bass, vivid mids, and crystal clear highs. Volume wasn't set very high, however it didn't need to be as I felt totally surrounded by my music without blasting my ears off.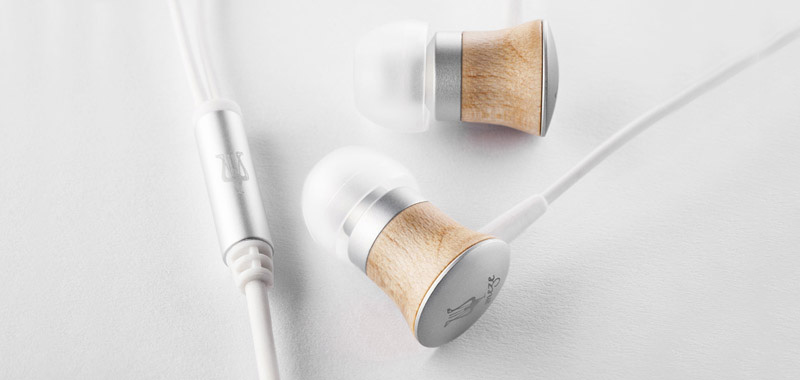 With great quality for the under $80 price range, you also get a very good quality, non-tangle cord with a microphone, two additional sizes of soft silicone ear-tips and a small carabiner to attach the pouch to your bag while on the go.
All in all, the 11 Deco Earphones don't just look good but they sound very good as well. The design beautifully combines both modernity and craftsmanship, and the crystal clear sound will make any audiophile grin with pleasure.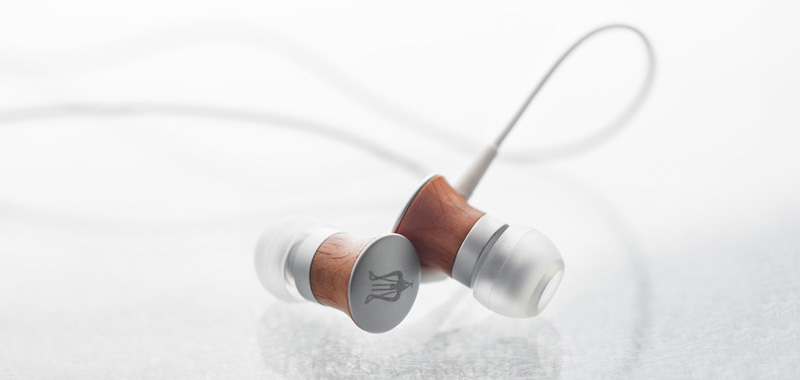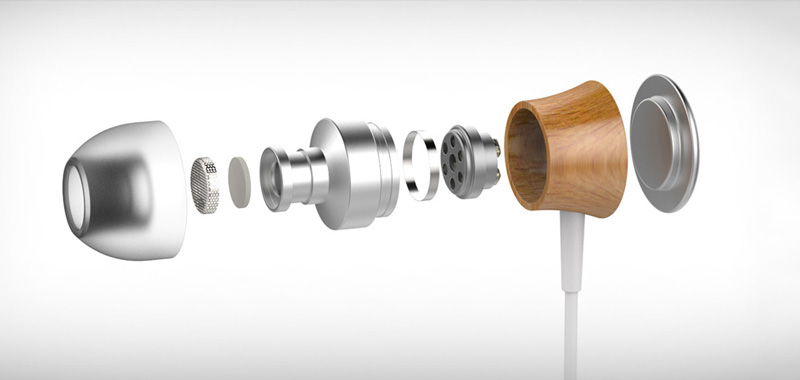 Photography courtesy of Meze.