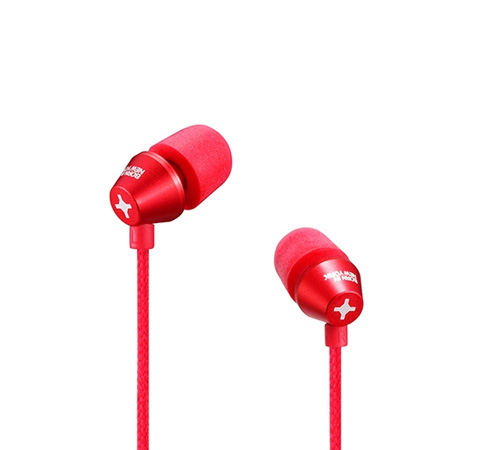 Apart from its lightweight Aluminum design, what makes the new Metropolitan in ear headphones a great set has to be its memory-foam tips and retuned 10mm dynamic magnet driver. The memory-foam ear tips are extra comfortable and provide great sound isolation, while the high-performance driver provides a great boost to the treble and bass, delivering a natural full sound.
We were very impressed by the sound isolation of this set, which by the way comes at a very good price just under $30. There was almost no sound leak yet very nice bass, and only at the highest levels could our music be heard at all.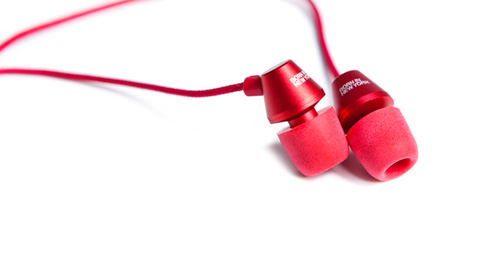 The in-line remote and mic is very handy while listening to your favorite tunes or receiving an incoming call to your smartphone. Press the button to play or pause a song, answer a call or resume playback. Press it twice or three times to switch back and forth between tracks on your playlist.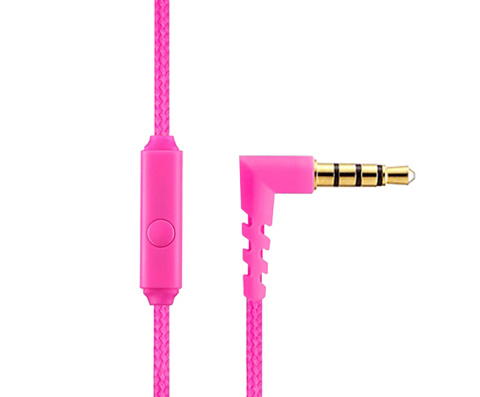 You know how headphones cord usually gets twisted and tangled? Not this one! The Metropolitan comes with a soft yet durable fabric cord that keeps everything tidy and tangle-free.
This stylish earphone set also comes with a small Suede carrying pouch and three extra pairs of rubber ear tips (Small, Medium, and Large).
Available at id America in brilliant red, lime green, rose pink, aluminum silver, jet black, and navy blue. Compatible with iPhone, iPod, iPad, and most devices with 3.5mm jack.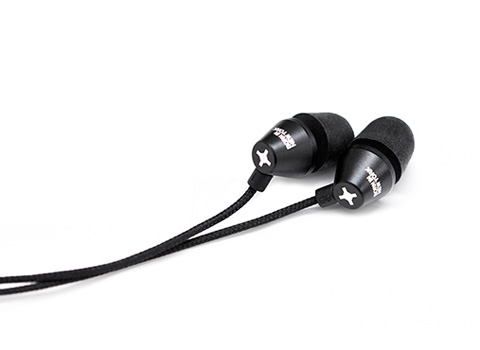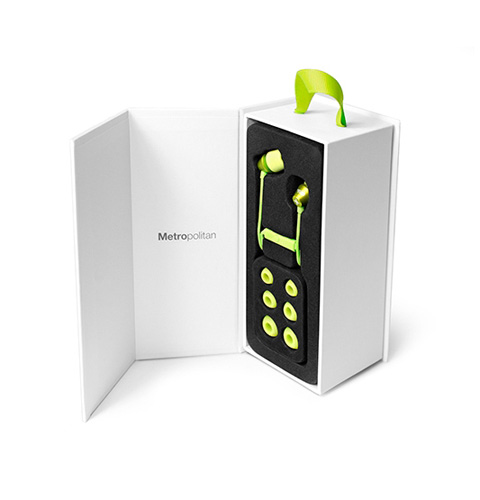 Buy This Item