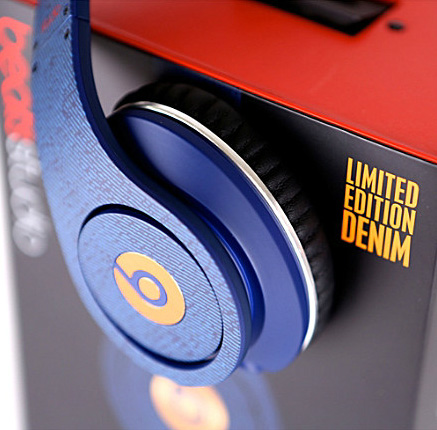 I am convinced that jeans, really denim, is something like the ideal material. I get very uncomfortable, physically and emotionally, when for some reason I wear slacks instead of my dark blue jeans that have been perfectly broken-in. It's my ideal outfit to wear these perfectly-fitted jeans, well-worn black boots, and a rugged shirt underneath a black denim jacket. So it'd make sense for me to get the limited denim edition of the acclaimed Beats by Dre headphones.
Wrapped in denim, these fashionable headphones, which come with a denim case, are the perfect item for one like me who prefers well-defined bass and well-worn jeans. In somewhat of a juxtaposition, the rustic-looking headphones are full of the professional electronics for which the Beats series is known.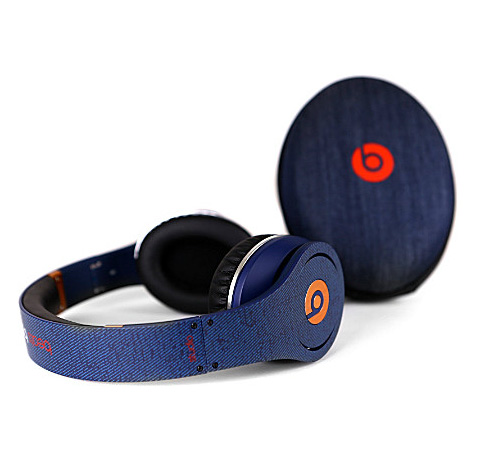 These studio, noise-cancelling headphones are equipped with isolating features to have a contained listening experience, and the logo on either side of the headphones act as a mute button. They seemed design for the person who wants to complete their denim-obsessed wardrobe.