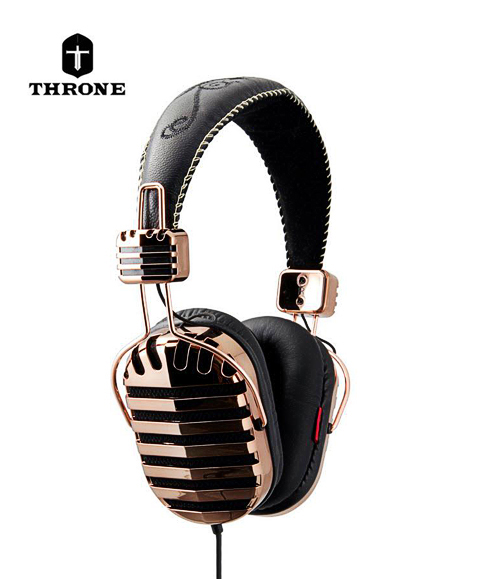 When we think of music back in the 50s the first thing that springs to mind is Rock 'n Roll – a new type of music that allowed youngsters to break out of the conservative American middle class mainstream. The design team at I-MEGO decided to pay tribute to the 50s with their new Throne headphone collection, combining vintage style with crystal clear audio and premium performance – a blast from the past.
The most prominent design feature of these headphones must be the 50s-microphone-styled exterior. In gold or silver, it just makes you wanna grab it and strike a pose like Buddy Holly, Jerry Lee Lewis, and of course, The King himself did way back then.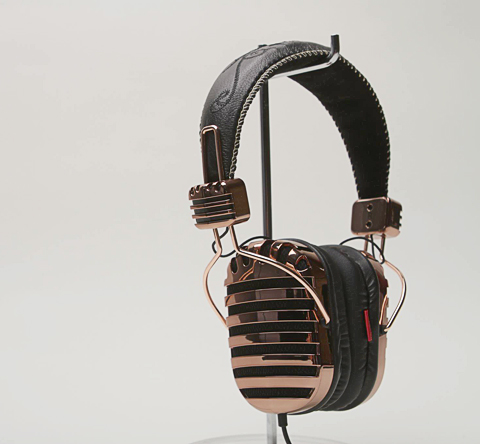 Throne are extremely comfortable, featuring a genuine leather headband with I-MEGO's signature stitched on top and soft, premium memory-foam ear pads that fit nicely for a transatlantic flight or pulling an all nighter at the studio. Complete with stellar sound via two high performance 40mm drivers and almost zero leakage – these headphones are pretty awesome.
With great quality for under $150 price range, you also get a 1/4″ (6.3mm) stereo adaptor, Nokia phone adaptor, soft carrying pouch, and a 4ft cable with an integrated one-button mic to take calls from your smartphone or control the music on the fly.
Available in two versions: Gold and Poison – where each been custom tuned – the Gold is geared towards bass buffs, while the Poison is built for acoustics and stand-out vocals.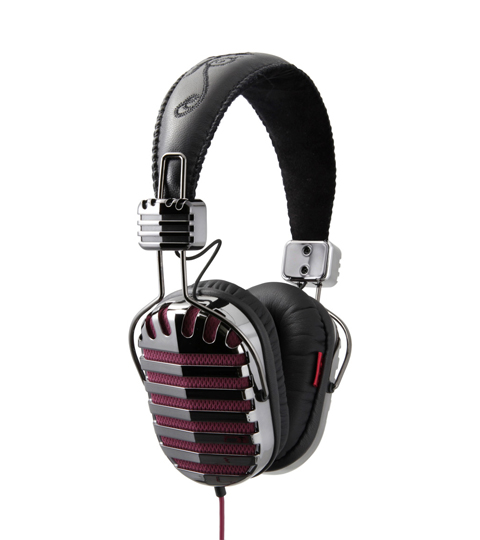 Buy This Item