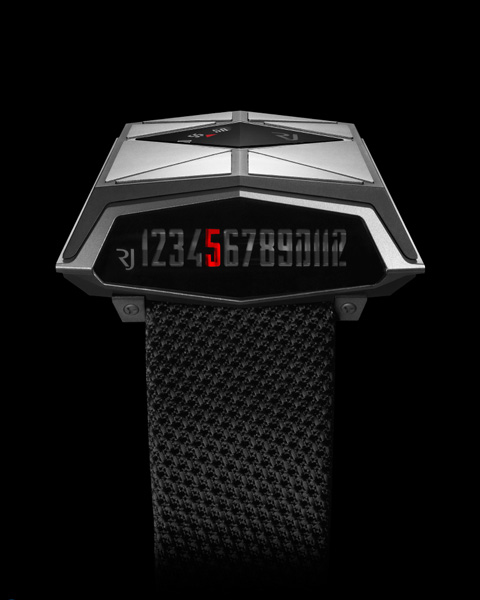 Shouldn't a watch for an astronaut reflect the dreamy impressiveness of his or her occupation? A plain and simple Timex timepiece seems too Earthly for the space traveler.
Swiss watch company Romain Jerome took on the task of creating a ticker that would reflect how unique the occupation of an astronaut is. "Spacecraft" is the new watch that should inspire even the most space-phobic earthlings to train to ride in a rocket.
The watch itself embodies what must be our imagined designs for a space vehicle. The Spacecraft's subdued but intimidating titanium design makes you think the watch itself is transporting you to distant planets. Even writing about it is pleasantly confusing, am I describing an actual spacecraft? I'm sure this is what Romain Jerome had in mind as a fun trick.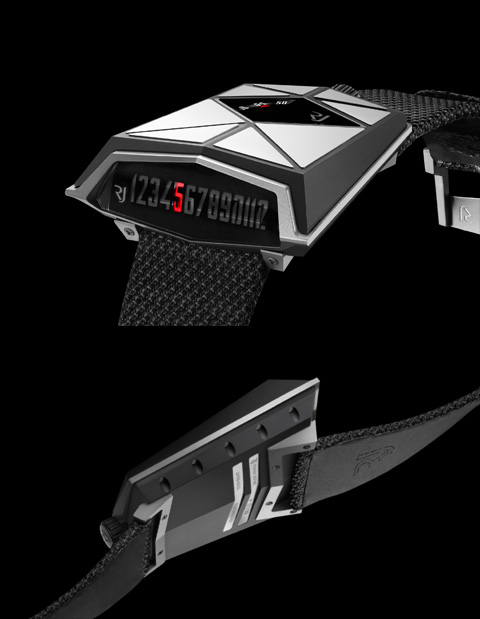 Other than it's future-focused design, the Spacecraft behaves like most watches. It uses familiar quartz vibrations to keep time consistent. But such standard mechanics don't dismiss the Spacecraft's exclusive status. Only 99 pieces are available for prospective travel to Jupiter.