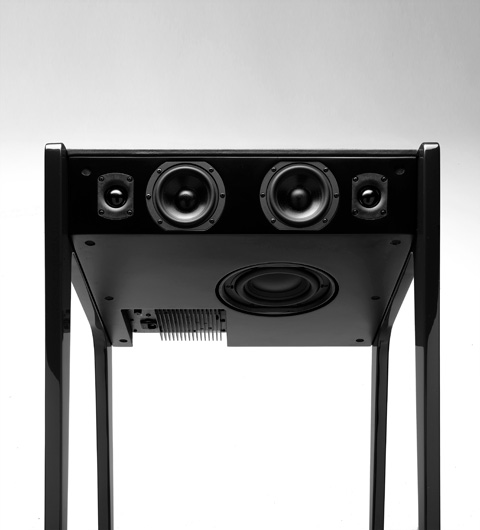 Power cables are abundant and cluttering. The number of our devices grows, and meters of wire accumulate. Laptop speakers are too weak, and really clear, durable speakers are too big. Desks tend to take up too much space, and their size seems disproportionate to their function. Either they were just excited to experiment with the idea, or La Boite Concept was thinking of all these impediments to the modern workspace when they designed the LD120, a laptop desk and speaker system combination.
Setup as a laptop dock, the LD120 features 120 watts of sound through seven speakers. Observing that the sound quality of laptops is inconsistent, the team who designed the LD120 included a digital to analog sound converter so the music you hear is the objectively better hi-fidelity system from your desk.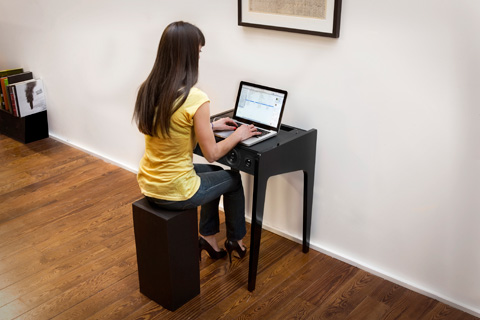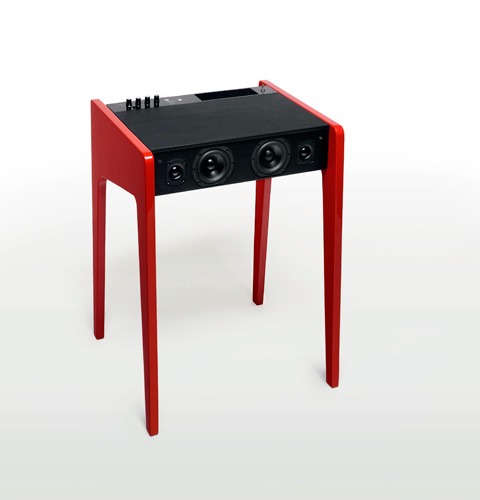 The more unique and very functional design element to the LD120 is the leather laptop plate cover. The leather distributes the sound so that your laptop does not shake, no matter how much bass you need to work well.
The LD120 is an expert merger of two daily routines, typing and listening to music.