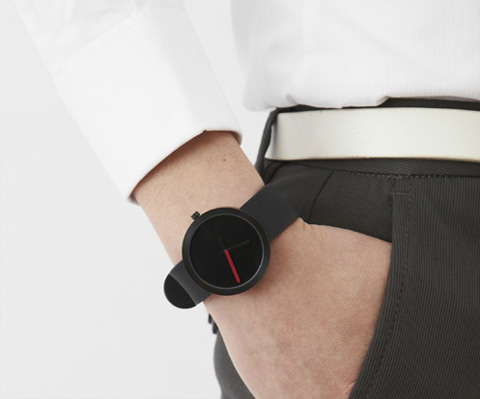 Time, quality time, passing of time, gaining time are aspects of life and expressions we are all familiar with.
Our lives are based on the time given to us to experience the present. Modern societies are fast paced for sure, resulting in most of us, the modern urban citizens, often feeling trapped in the concept of time. Some will manage to live our lives in more harmonious ways, appreciating the time's passage and being able to fully concentrate, live and enjoy the present moment.
No matter in which current phase we are, there is a watch for us. There is a proper watch even for those preferring to not be reminded of hours, minutes and seconds passing. Tempo wrist watch by 25togo Design, comes in two versions: Allegro in black & Lento in white. They share the same basic characteristics, except one, the mechanism's colors.
In Allegro, an Italian word that means "fast", the hand displaying seconds is red, standing out against its rich, black background, reminding of how fast time runs. It's the perfect choice for city dwellers and business people, who juggle successfully between meetings, travel, presentations, lunches, coffee breaks and catching that flight just before the sun sets.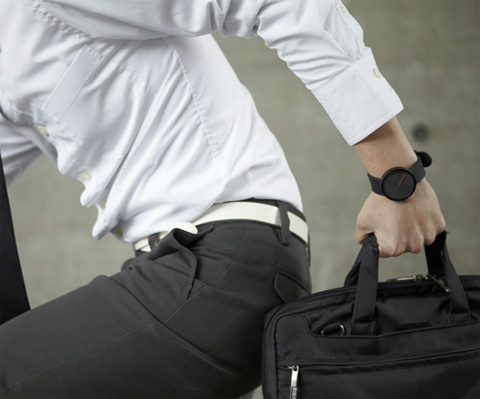 On the contrary, Lento, the Italian word for slow, emphasizes the mechanism's hand displaying the hours, colored in tranquil blue of the ocean. With its all white background it reminds of islands across the globe, where time seems to stop, or at least to matter less. It reminds of life on places where time is a valuable friend than an enemy. It reminds of the white and blue of incredibly beautiful Aegean islands. It fits perfectly on the wrists of those who are on vacation or simply those, much like myself, who also engage in urban, fast paced life, however under the preference of bringing our own dimensions to time.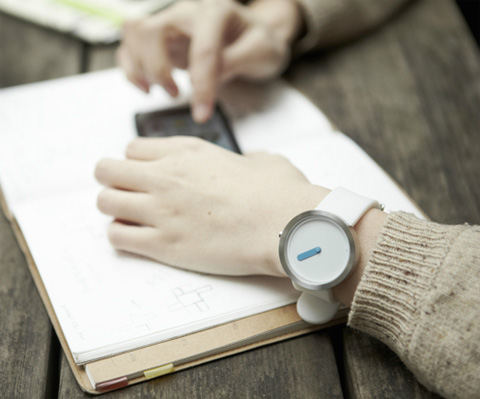 Both Tempo wrist watches are made from a silicone band, an electroplated stainless steel frame, a consolidate mineral crystal window and a Japanese quartz movement mechanism. At 23.5 cm length, 4 cm of width, a depth of just 0.9 cm and just 55 gr of weight, Allegro and Lento are super slim, elegant and easy to wear.