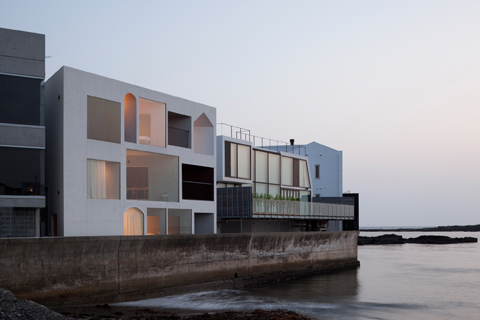 Have you heard about the Miura Peninsula? In Kanagawa, Japan there's a peninsula that functions as a bed town to those who work in Tokyo, being also popular as a touristic destination for visitors from all over Japan. Nowhere But Sajima is an extremely unique weekend coastal home – a part of the Nowhere Resort located on the harbor of a small fishing village. A three-story volume with a building area of 64sqm presents a curious triangular plan full of spatial surprises…
In order to obtain the required privacy from bypassers and traffic, an ingenious concept was developed: narrow tube-shaped spaces – all presenting different geometric designs – were packed together and properly angled to guarantee openings to the sea.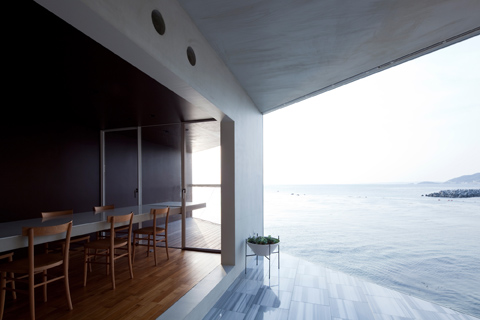 On the ground floor, a covered area for parking indicates the path to the front door. A long corridor gives access to a master bedroom with terrace, a bathroom and a spiral staircase that gently invites us to explore more of this outstanding inhabitable sculpture.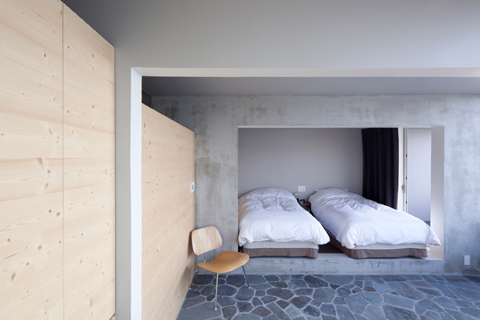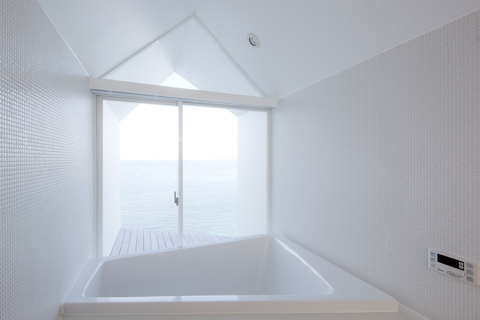 A large living room, a small study room and an open space for dining and kitchen areas compose the first floor plan with a fabulous terrace pointing to the infinite blue horizon. A second master bedroom and a complete bathroom – both with independent terraces – complete the program of this contemporary weekend retreat.
A decisive detail transforms the facade into a dynamic game of geometric shapes: each of the windows lines up with a different room and the ceiling of every room respects the profile of its own window.
Concrete, wood, white stucco and stone flooring fills the interior with an unpredictable atmosphere that follows the mixed use of the different tube-shaped volumes. The perfect spot to relax on a weekend, don't you agree?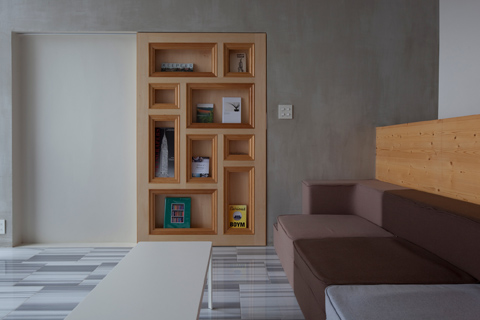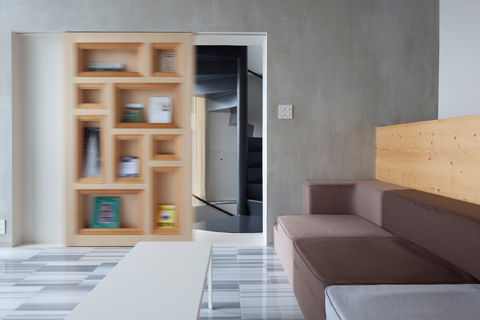 Architects & Photography: Yasutaka Yoshimura Architects