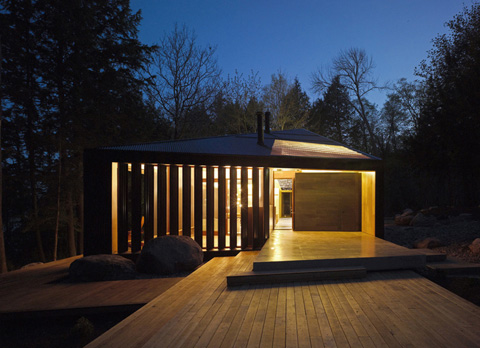 In Ontario, Canada a family of five required a four-season retreat to replace an existing 1950's small structure. Placed near a quiet lake in-between pine trees and rocks, Clear Lake Cottage seems to conquer the highest prize that a building can achieve: a perfect blend with its natural surroundings.
An extended narrow volume with a metal-clad exterior and a hipped roof sits around 15 meters from the edge of the water and is placed behind a cluster of trees. A total area of 215sqm is mainly orientated eastwards to take advantage of views towards Clear Lake.
The front elevation is also stretched outward at the edges, giving the building a trapezoidal plan. A large covered terrace precedes the front door as an extension of the organic path that leads to the house.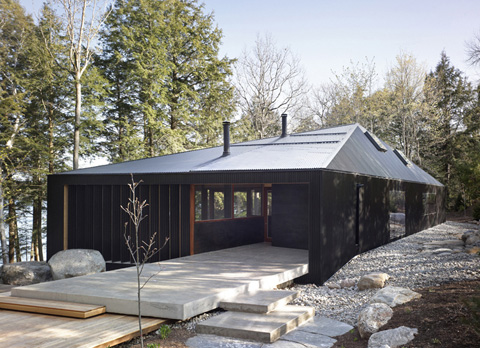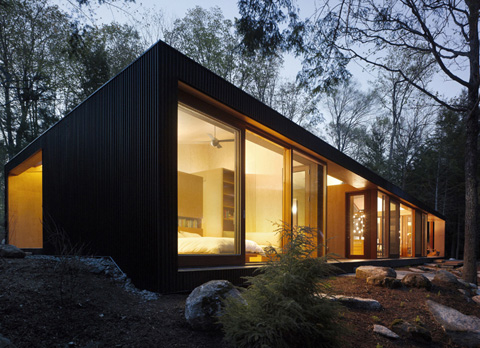 The distribution of the program is divided into two different rows: social areas and a master bedroom are positioned along the front of the house, benefiting from the astonishing lake views, while two bedrooms, a bathroom and a storage room are lined up along the rear facade. A small staircase guides to a surprising first-floor loft inserted beneath the roof.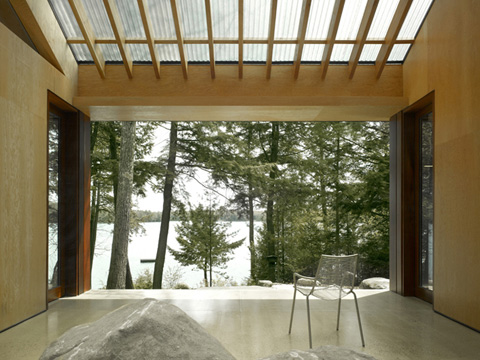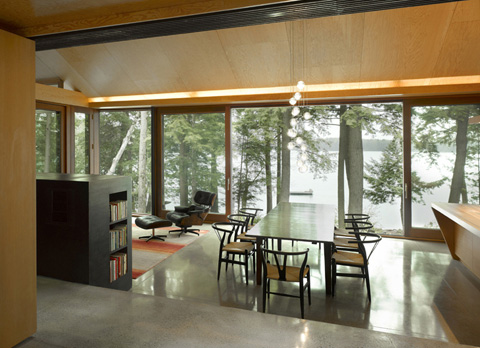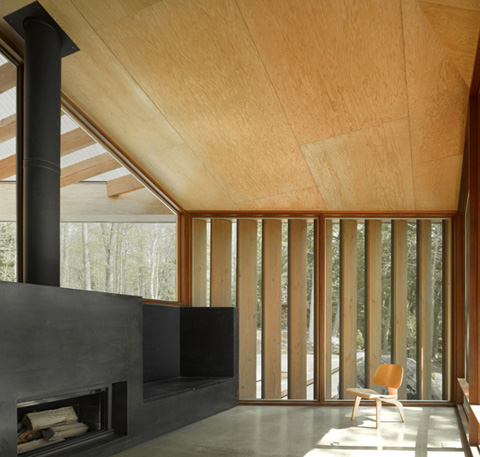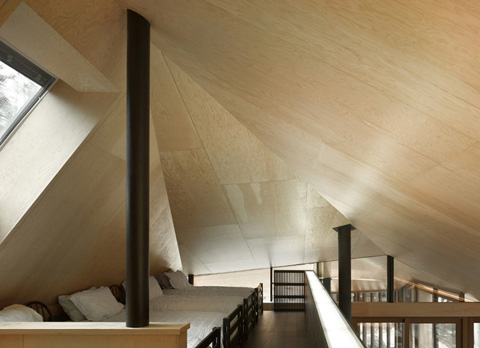 The exterior walls are clad in black corrugated metal in order to obtain the required fusion between nature and architecture. The interior atmosphere is conceived to contrast the exterior black cladding. Smooth concrete floors and plywood paneling offer an organic mood to this contemporary lake cabin… the perfect approach to achieve quiet and a true state of bliss.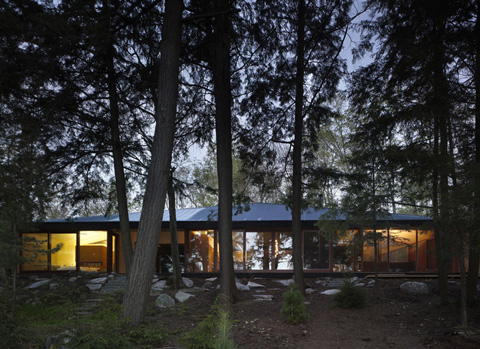 Architects: Maclennan Jaunkalns Miller Architects
Photography: Ben Rahn