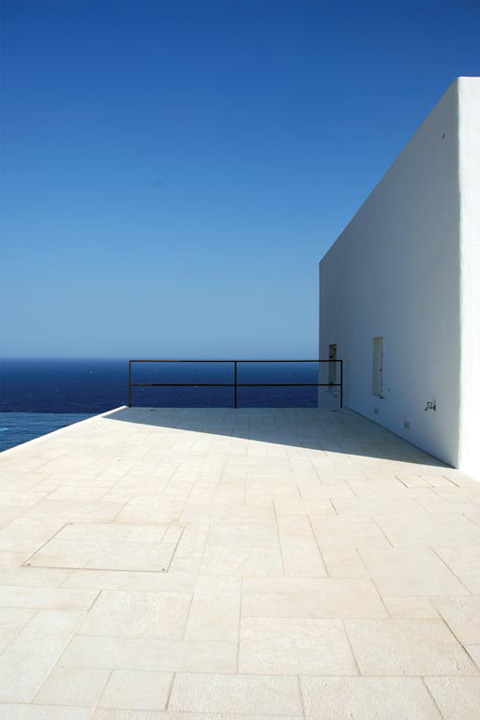 In Antiparos island, Greece there's a two-story building called Cliffhanger, that testifies to the concept of architecture following topography. The site offers an exceptional vantage point over the Mediterranean Sea – like hanging over a cliff. With 250sqm of total floor area, two different volumes compose the house: one is directly related to the ground while the other is aiming to the sky.
The first volume of this beautiful coastal home contains all private areas as well as the entrance terrace with a magnificent pool facing the sea horizon. Stone slabs cover the entire platform providing a direct relation with the sloped topography of the cliff.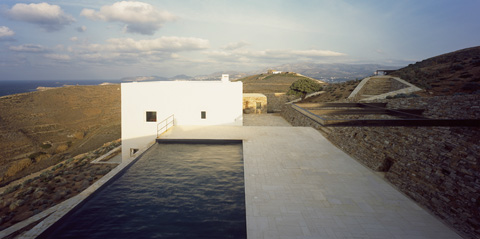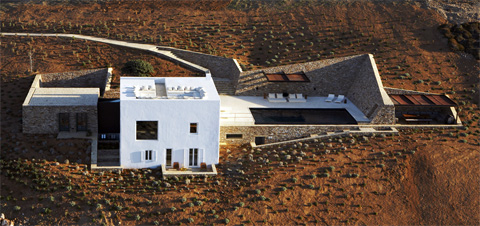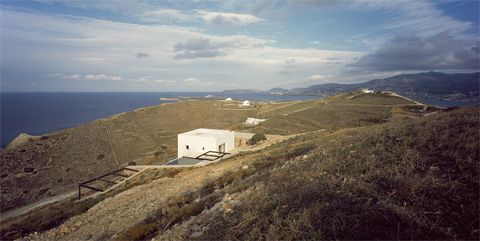 The upper floor of the second volume in white painted stucco presents a large open space that gathers living, dining and kitchen areas, deeply connected with the exterior terrace and the pool. A huge glazed opening in this central part of the house frames a panoramic view towards the sea enhancing the sensation of hanging over a cliff.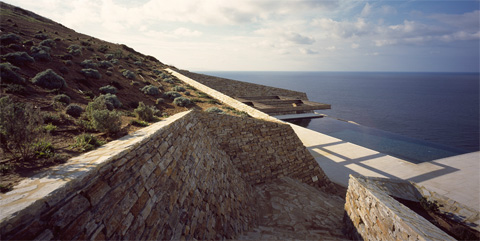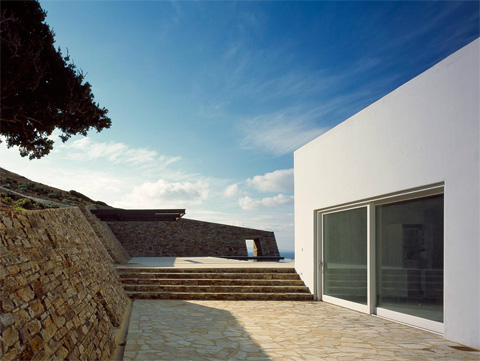 Nothing seems to be left behind in the making of this contemporary Greek residence… even a generous roof terrace was specially designed to serve as an exterior sitting area reserved for those unbelievable calm days when you definitely want to appreciate a stunning sunset.
Stonewalls show the paths to this astonishing house without agitating the quiet landscape of Antiparos: a living proof of how to successfully merge architecture with nature.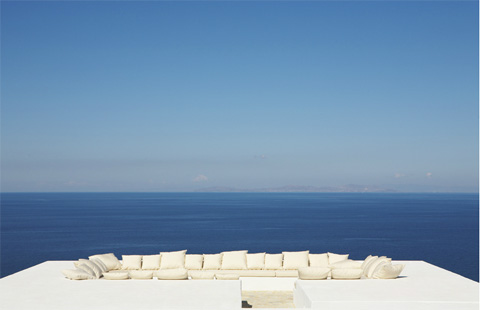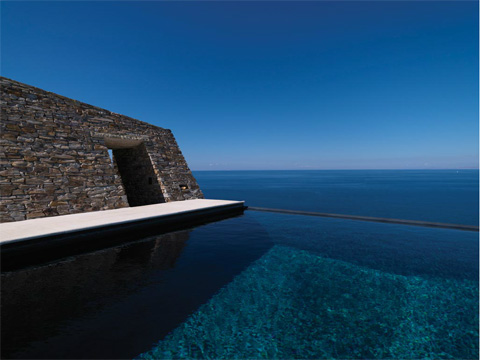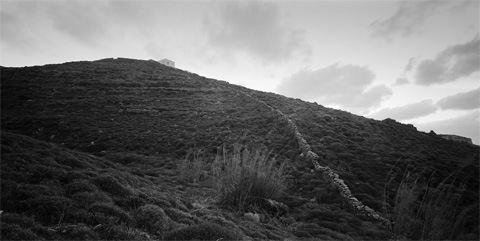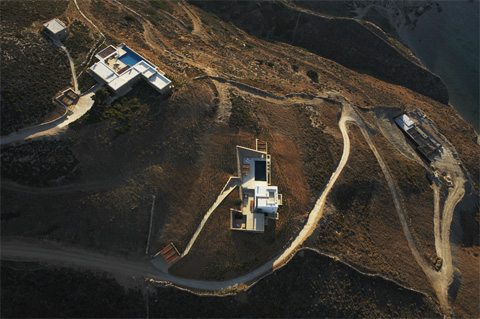 Architects & Photography: Deca Architecture