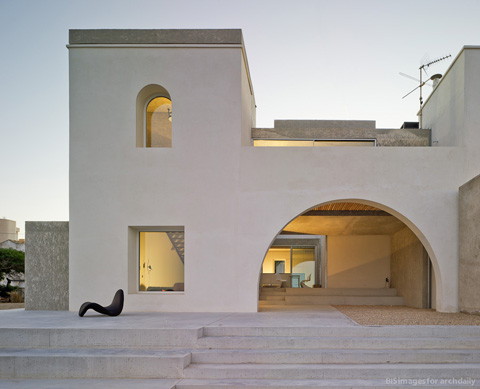 Sometimes architecture uses the most unexpected references as a starting point. In this project the fictional film Alien was used as an inspiration for a house renovation in Alicante, Spain. As well as the eight passenger of the film, the new house emerges from within the perimeter of an old structure. We're talking about a modern two-story coastal home with a total floor area of 278sqm facing the Mediterranean Sea.
The distribution of the program is based on an L-shaped plan: social areas are positioned at the front of the house while service areas are kept in the back, where an enclosed patio gives access to a garage and a storage room. Two bedrooms and a library complete the upper floor, along with two separated bathrooms.
Terraces and gardens are a vital feature in this house where all rooms are permanently connected – visually and physically – with an outstanding landscape. Verandas are also developed in order to offer a clear view over the inner garden patio.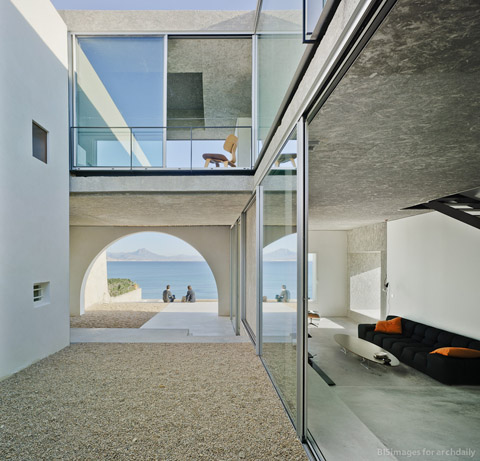 Old and new structures are brilliantly distinguished by the use of different materials: concrete for the new extension and white stucco for the existing elements. The concept was taken so deeply that interior and exterior surfaces share the same logical approach: smooth concrete flooring and exposed concrete for new architecture while white stucco reminds inhabitants that an ancient body gave birth to a new one: Alien House.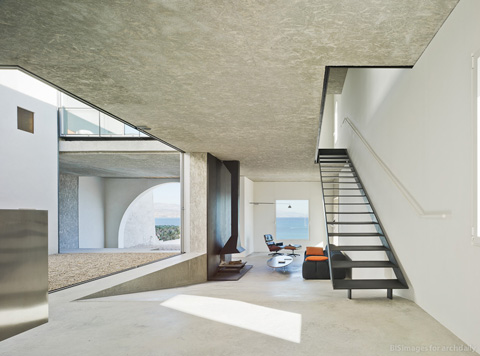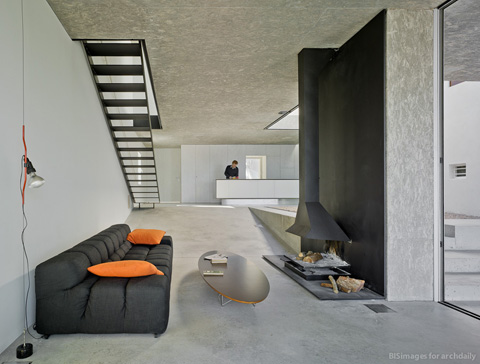 Architects: Noname29
Photography: David Frutos via archdaily