The most impressive thing about the CAIXA Cabinet, beyond the efficient angles and flat colors, more than the flush doors and drawers, is the fact that it manages complete symmetry with an exciting asymmetrical flourish.
Consisting of a buffet surface, two cabinets, two speakers, and an open storage area, the CAIXA Cabinet disrupts the slender, basically monotonous form with a drawer positioned the right-side speaker. This contrasts with the left side of the cabinet because the speaker takes up all of the space. The simple asymmetry is enough to pleasantly startle you and to bring some energy and originality to your interior design.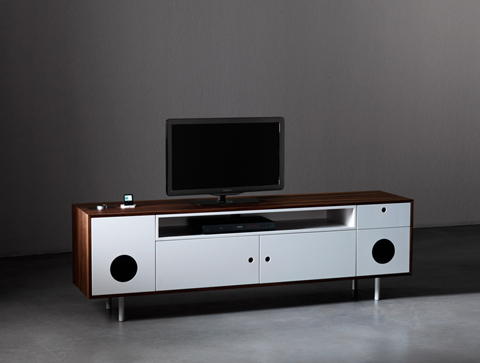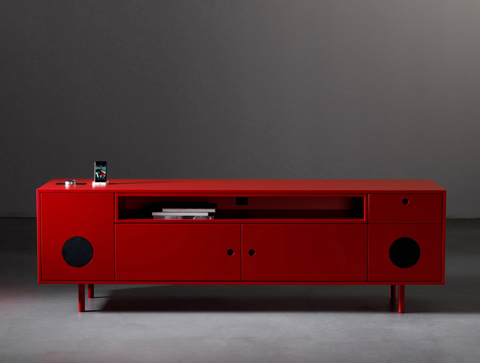 Other features of the CAIXA Cabinet include an iPhone / iPod dock with a volume knob that will control sound from the dock or a TV atop the cabinet.
The cabinet was designed by Paolo Cappello for the Italian company miniforms. And it seems like the CAIXA Cabinet adds to miniforms' roster of asymmetrical furniture built within the confines of a symmetrical, rectangular context.
The CAIXA Cabinet is built with respect for conformity and rebelliousness alike.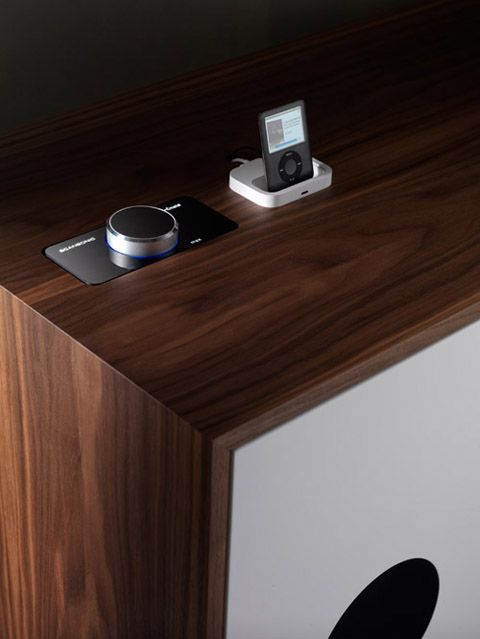 Photography courtesy of Paolo Cappello and miniforms.