The Stage is a well designed 'interactive shelf' that lets you elegantly charge all of your mobile devices. It opens up and enables you to tuck away the power supply and cables so that your tablet and smartphone are neatly displayed on the top of the shelf. Best of all, the Stage has an attractive minimalistic design and is available in a wide variety of colors to perfectly match the decor of your home.
Using the Stage, you can have a designated space where you place all of your hand-held electronic devices. The dimensions of the Stage are 33 x 14 x 78 cm (or 13.7 x 5.5 x 30.7 inches) and you can easily mount it anywhere in your home – in your hallway, kitchen or bedroom. The Stage can easily contain a five-plug international power strip which lets you charge many devices at once.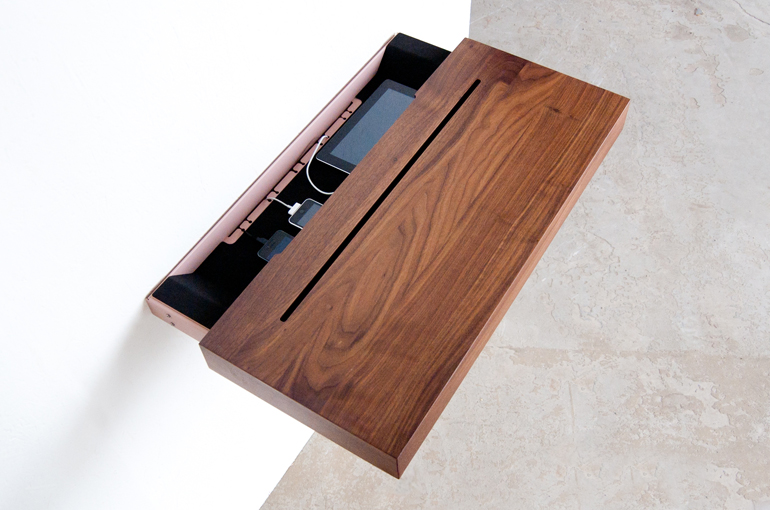 Designed by Spell, the Stage is made from solid wood, cellrubber and steel. You can choose from two types of wood- the darker toned Walnut or the lighter toned Oak. You also have a wide variety of colors to choose from- Black, White, Quartz Gray, Pebble Gray and Earth Pink. The Stage weighs 15 kg and can hold up to 15 kg. of equipment.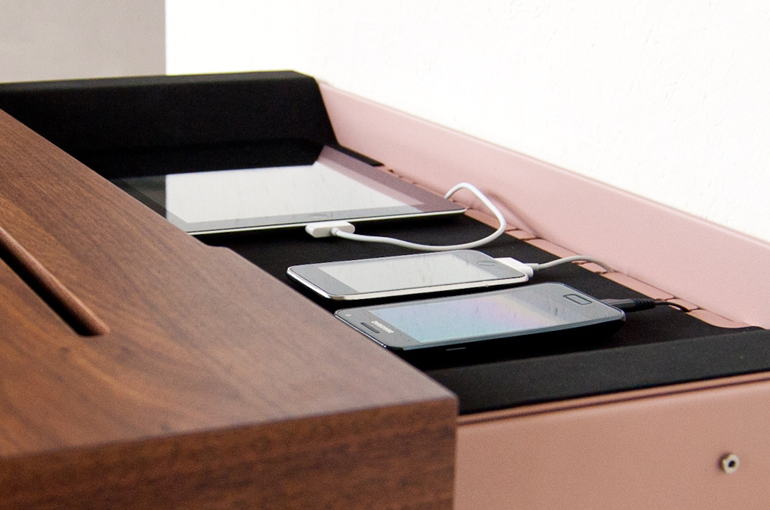 Design: Spell
Photography courtesy of Spell