Beautifully crafted and with an external layer of Canaletto Walnut, the Mizu Table is a vision of woodworking bliss. Created by Fratelli Reifer Custom, in collaboration with eberhardesign, this wooden work of art looks more like an ocean wave than a once-tree, which is apparently what you get when you take 10 layers of 8m length wood, and bend it into a 3-dimensional vision.
The flow of this piece is without a doubt astounding, and combines a solid wood surface into a seat and a workstation, all of which sits upon its own surface.
The grain stands out beautifully in a soft wave of uniformity, twisting and turning throughout this combination furniture piece, fitted with a hidden pen compartment and slide-out storage space, along with a power plug-in and USB outlet within the wooden drawer as well.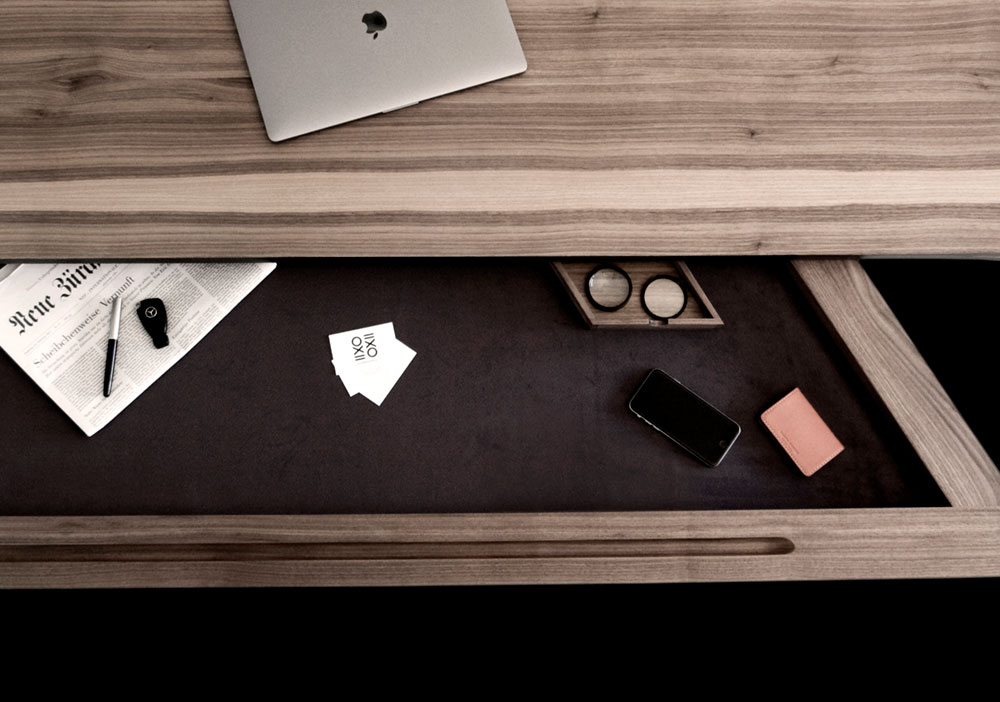 Whether placed within a home's entranceway, utilized in a state-of-the-art office space, providing a gorgeous space saving solution for an apartment, or offering an entranceway splash within any reception area, the Mizu Table is an exclusive purchase. Only 9 pieces will be made in total and orders will be taken from October 2017.
Weighing in at nearly 1000lbs and sitting at 13.1 x 6.8 x 2.5 feet, these limited edition chair/desk duos are no small consideration, but are sure to make a big statement in any room they grace.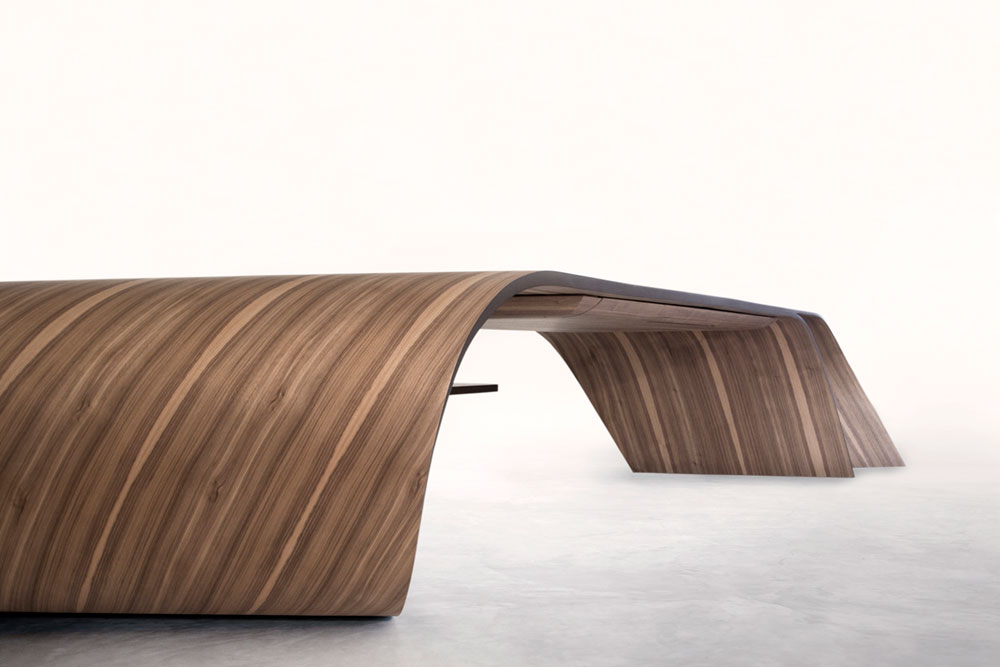 Designer: FRATELLI REIFER CUSTOM
Photography courtesy of FRC