Sitting just took a turn for the better with the intricate inner workings of SPYNDI! This choice of modern lounge chair offers diversity, function and fine art all in one, and with inspiration for this fine fellow being based on the human spine, you can be guaranteed it will deliver upon flexibility without foregoing any strength.
Born out of passion, it was the designers desire to offer quality and enduring design, while allowing the owner to utilize this furniture piece however they saw fit …to sit.
Comprised of over 60 handcrafted wood pieces and more than 1000 wooden segments, it might look complex, but all the hard work has already been handled, all you simply need to do is assemble it in whichever variation you so choose.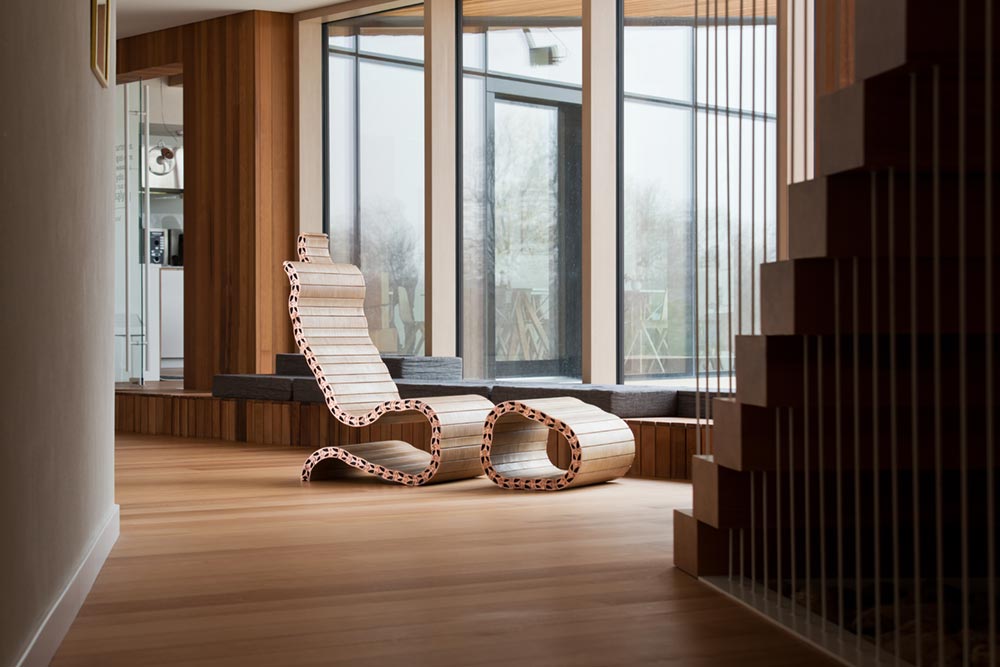 From lounge-style sitting along your lakefront property, to desk-duty within your office, or set up as a stunning chair amidst your living room, SPYNDI is capable of taking charge amidst any room that hosts it.
Weighing in at 40 kg, it can seat up to 200 kg and is stress resistant – leaving the option open for outdoor or indoor use. "Take a seat" now has a whole new ring to it …strong as a diamond but soft as nature intended!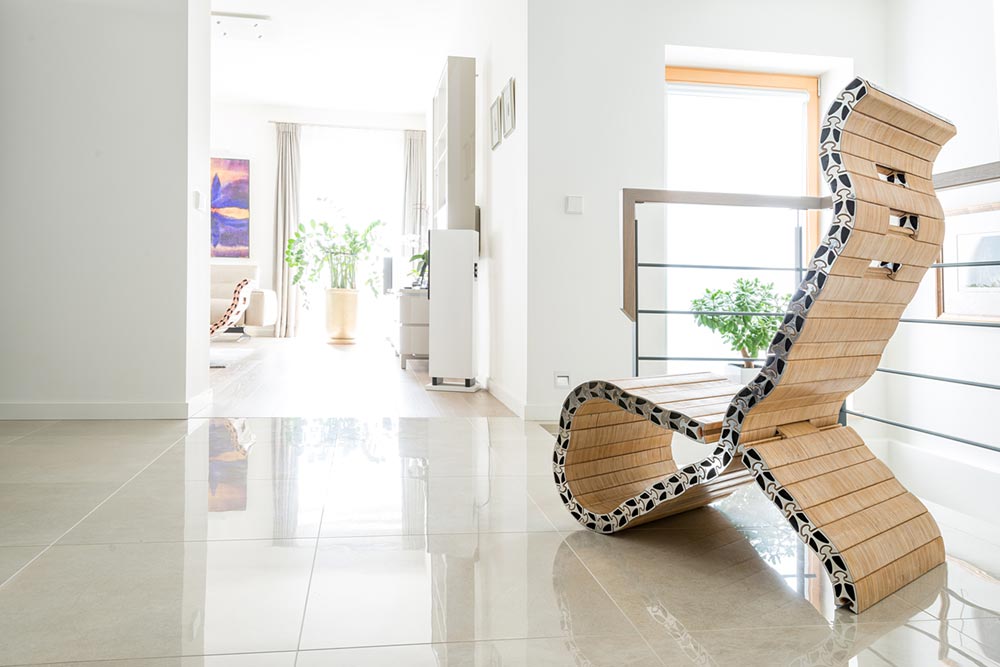 Designer: Spyndi
Photography courtesy of Spyndi