Gone are the days of street after street traditional two-story family homes. Now, modern dwellings filled of natural light, and building blocks comprised of sustainable material, deliver upon the landscapes we call home. This Family Home in Northcote is an example of exactly that. Redesigned by Modscape, these seasoned designers hand carved a hangout for the family of four who live there, bringing fresh life to, well …a bunch of modular boxes.
As we've seen popping up as a consistent theme, modular spaces were used as the template from which to work from in this home. Comprised of a total of 5 mods, this full finger count holds 212 sqm of room to roam amidst two floors.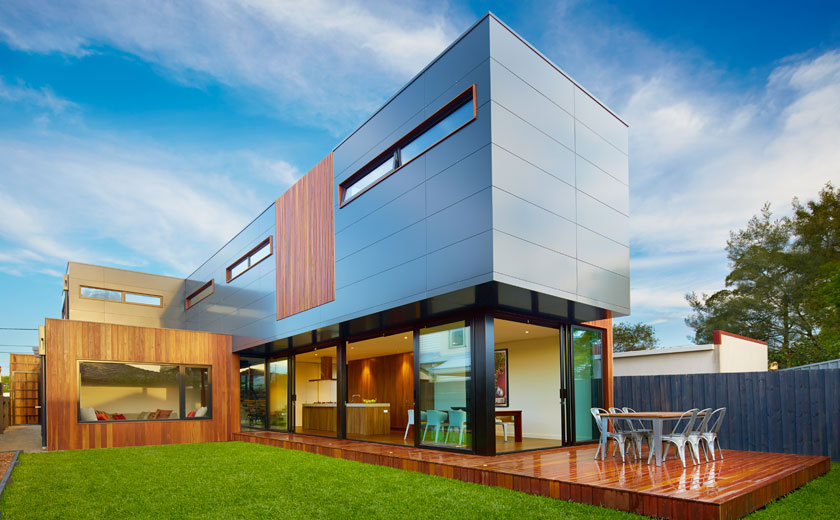 With a foundation and various outer accents consisting of redwood planks, and large portions of the siding in a dreamy sky-blue, this collection of modular boxes now perch beautifully on their base. Adding tone to the dimension of immense amounts of glass that surrounds the kitchen and living room, the outside drips with airy delight, as we can only imagine the inside would as well.
Unwilling to be "fenced in", this family started a new trend on their block and didn't bother with a traditional picket fence. Rather, they left the outdoor space as open as their indoor home, and gave the elusive "Jones's" something to aspire to!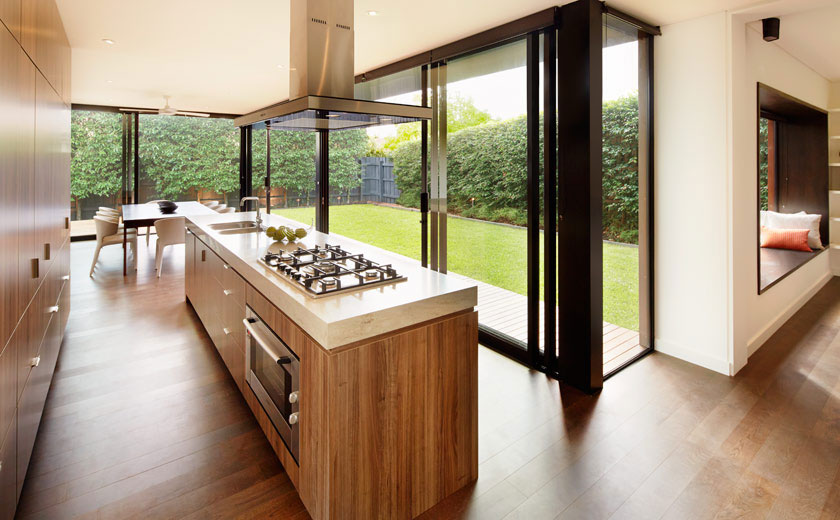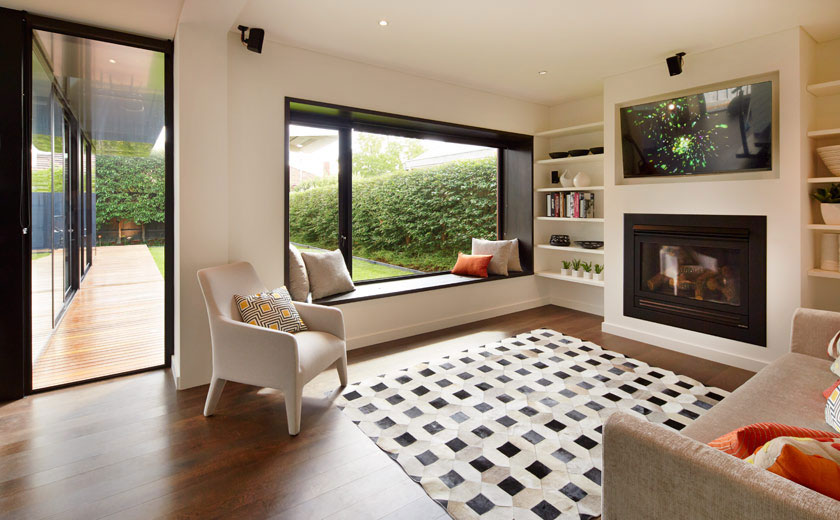 Architects: Modscape
Photography: Chris Daile