There are lofts, and then there is 'Superlofts'; a Marc Koehler Architects progressive design of prefab concrete loft apartment buildings in the beautiful city of Amsterdam.
The apartment building itself is actually a prefab concrete built. Moreover, these somewhat DIY homes allow residents the ability to design and construct the interior of their own apartment – utilizing the pre-planned functional space delivered, while creating a community of individualized spaces according to the vision of the owner.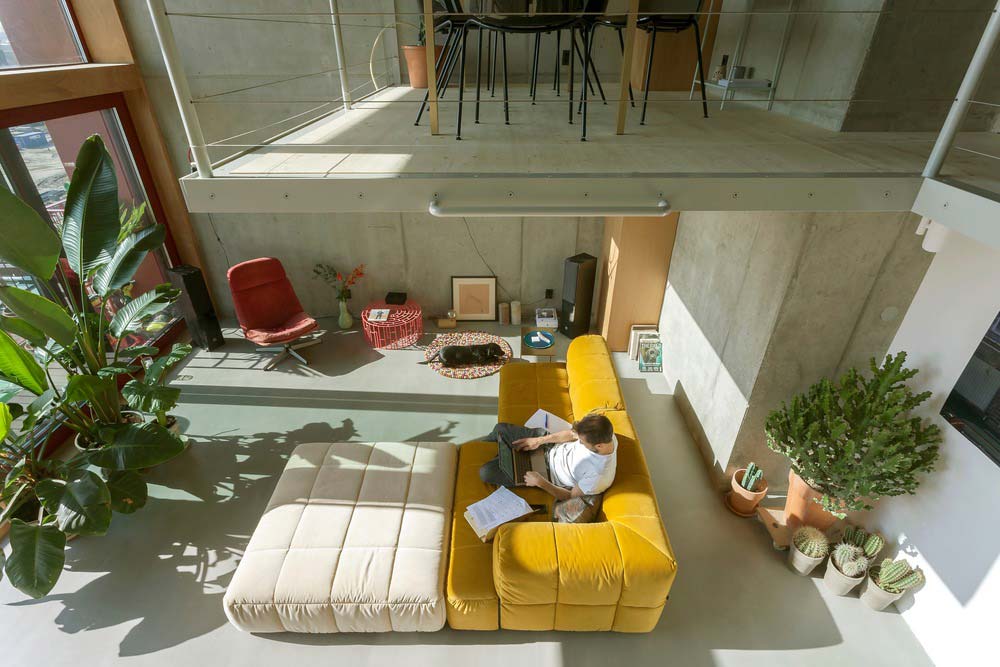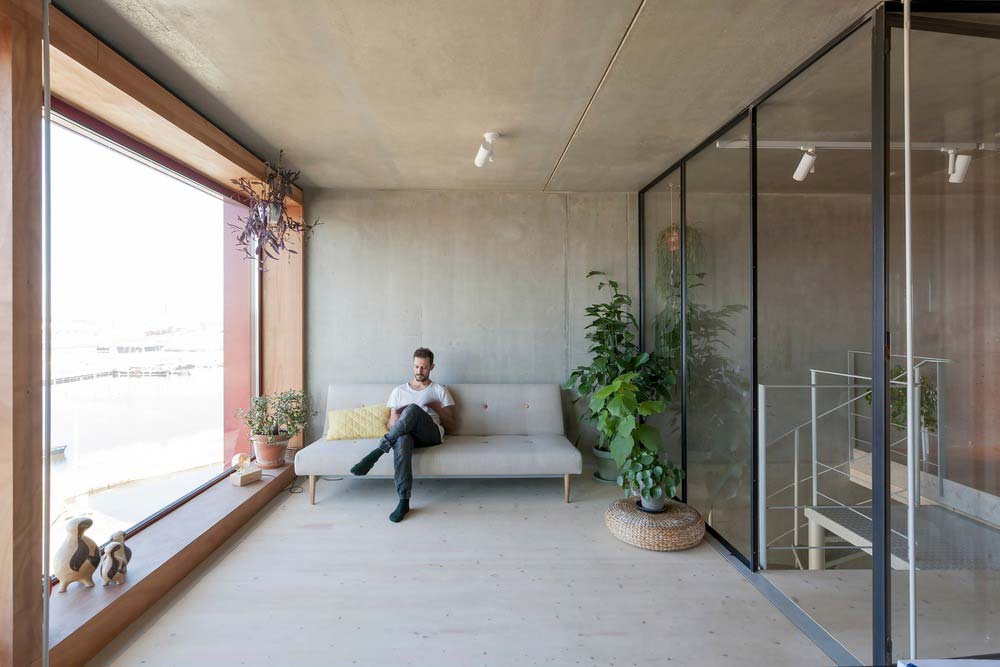 Functionally chic, Superlofts offer interior layouts that deliver ample natural light, perfectly perched lofts, and an open concept that makes the space feel distinctively large.
Clad in cement, from the walls to floors to kitchen island, one would think this material would create a sterile feel, but with the large framed windows, limitless wall color options, and the added element of wood as each individual sees fit, the cement actually creates the perfect setting for a clean feel throughout.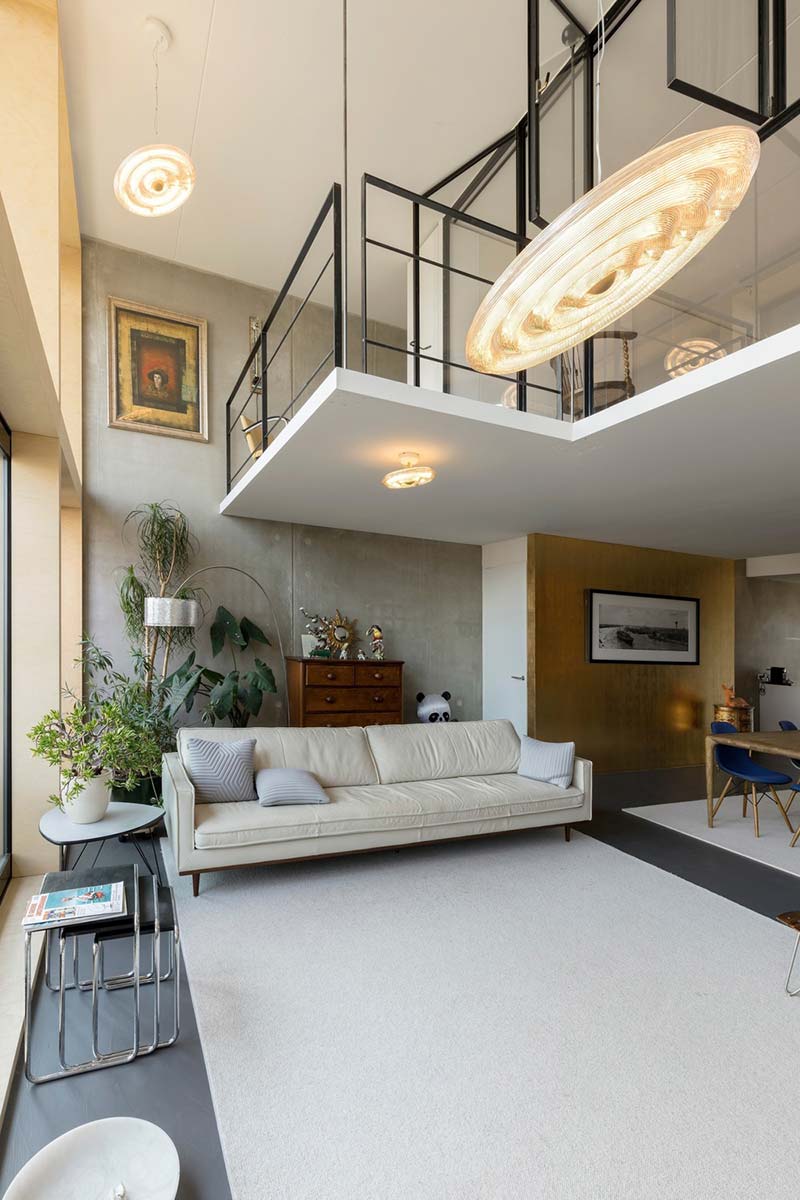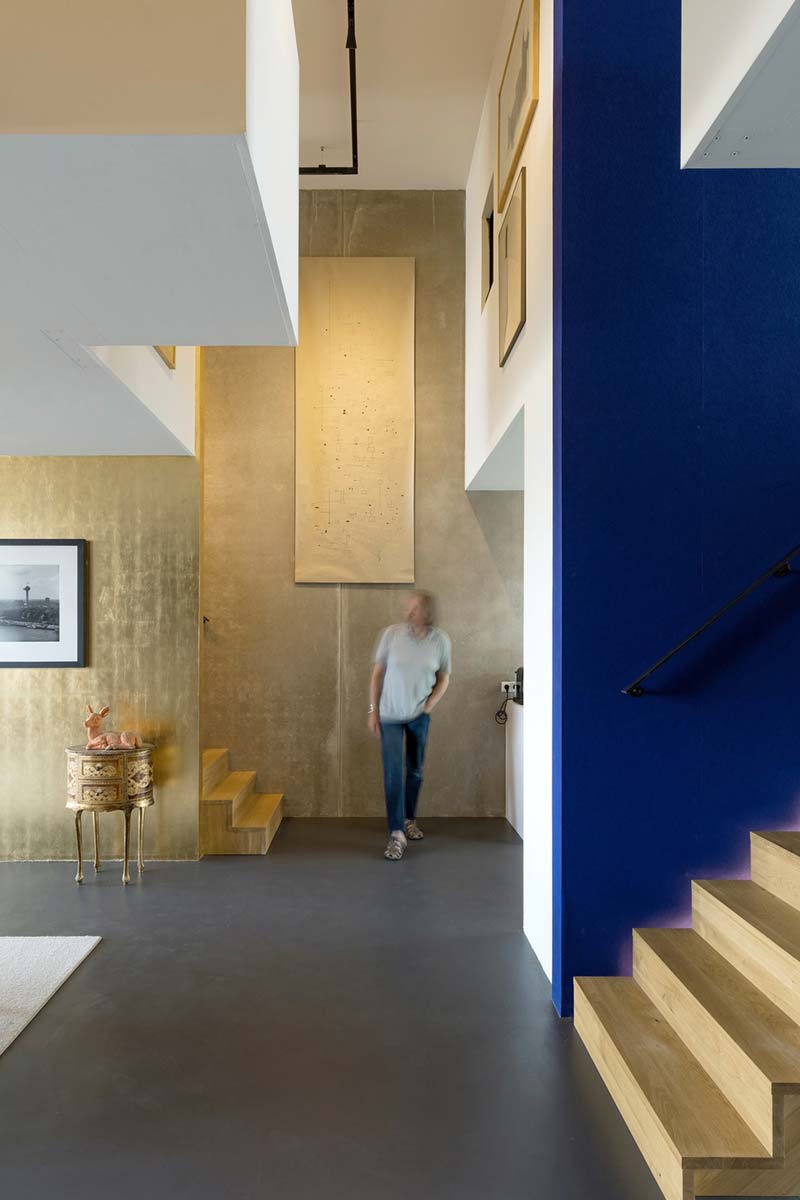 The end-goal of these sustainable, prefabricated lofts is to offer a high-quality home without being tied to a high-maintenance property, delivering freedom to come and go as one chooses, while still offering the ability to configure each individual space to taste.
Affordable, shared living, without losing the opportunity to make each space unique, these flexible modular Superlofts are far from cookie-cutter. Rather, they are creating a new mold for adapted, quality living, flowing with change and allowing homeowners to express themselves according to lifestyle and not income.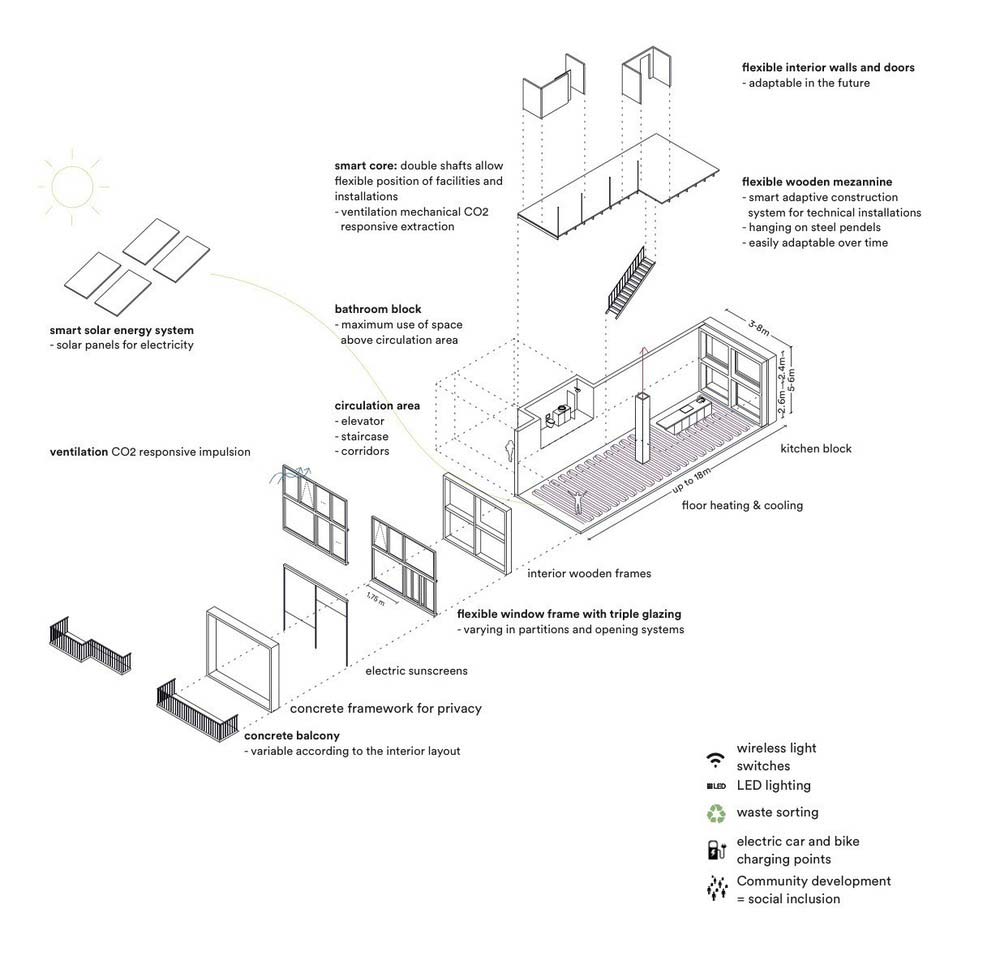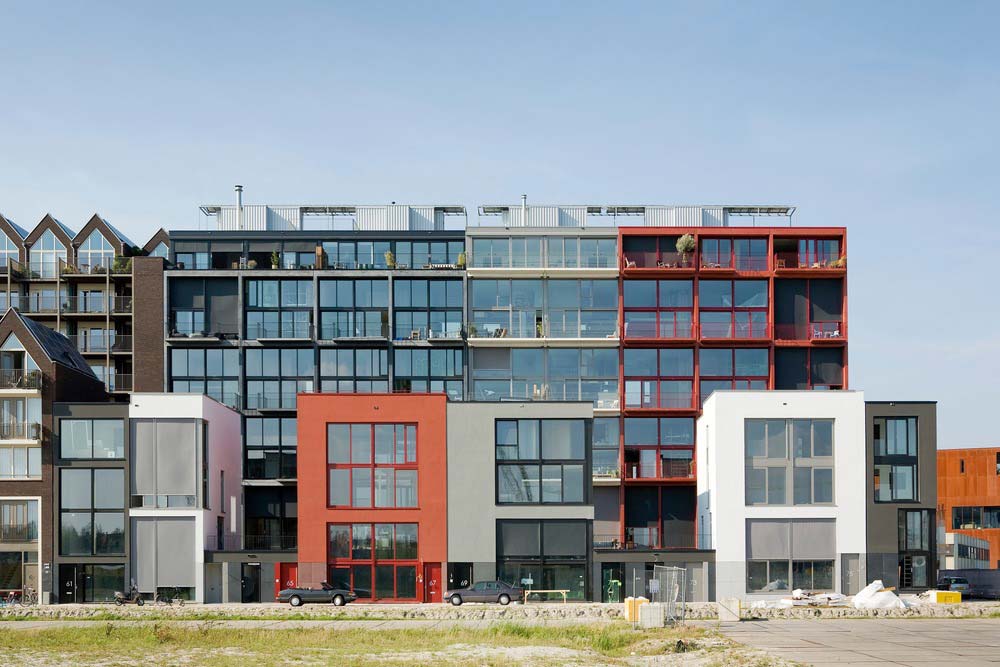 Architects: Marc Koehler Architects
Photography: Marcel van der Burg