Exteriorly crisp, interiorly clean, with a side of countryside and a splash of sea breeze – is what this modern modular home is made of.
Scenically set alongside the shores of Bass Strait in Australia, this functional modular home, designed and built by Modscape, isn't just a showpiece; it also has the ability to weather storms, while simultaneously watching the beauty behind endless reams of windowed walls.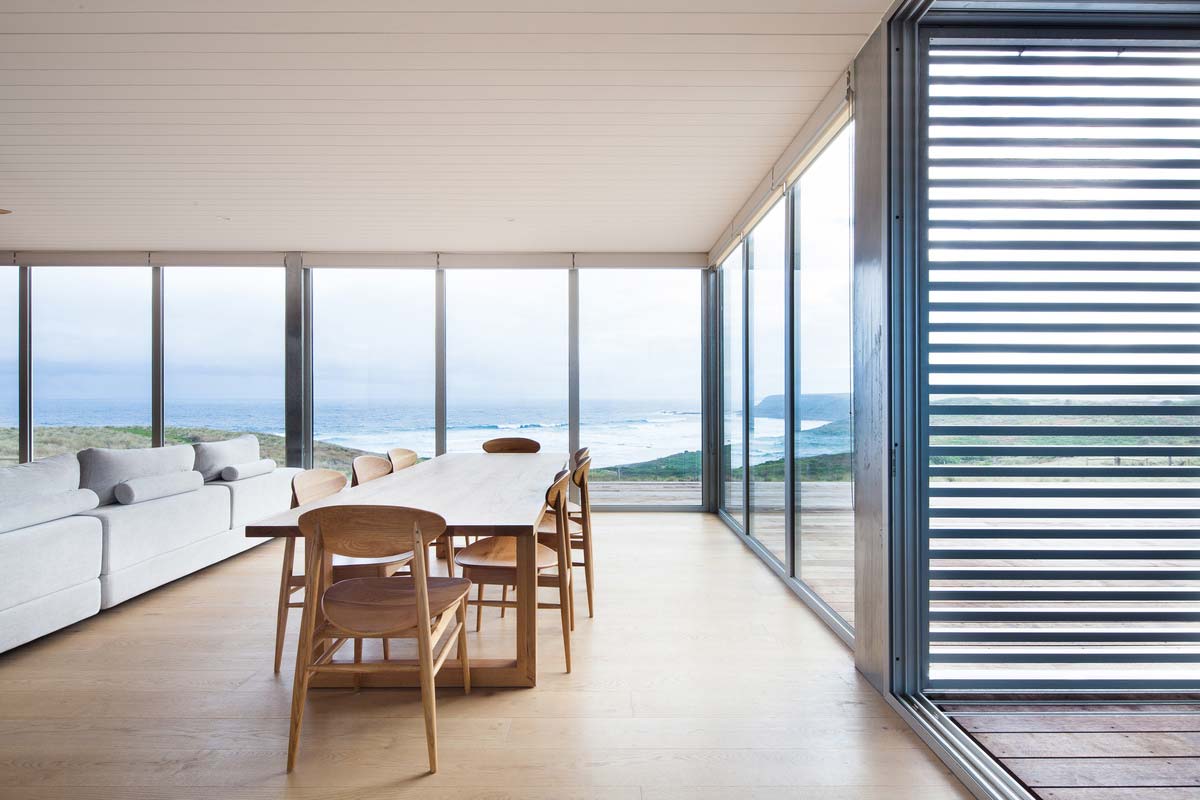 Offering an open concept and the aforementioned clean design, the teak timber found throughout the space sets the home's tone in a rich, natural material, while simple elegance is maintained through the furnishings and decor.
As well, the white pallet keeps the space feeling airy and effortlessly lit, which is further illuminated by the natural outdoor light that streams in without obstruction.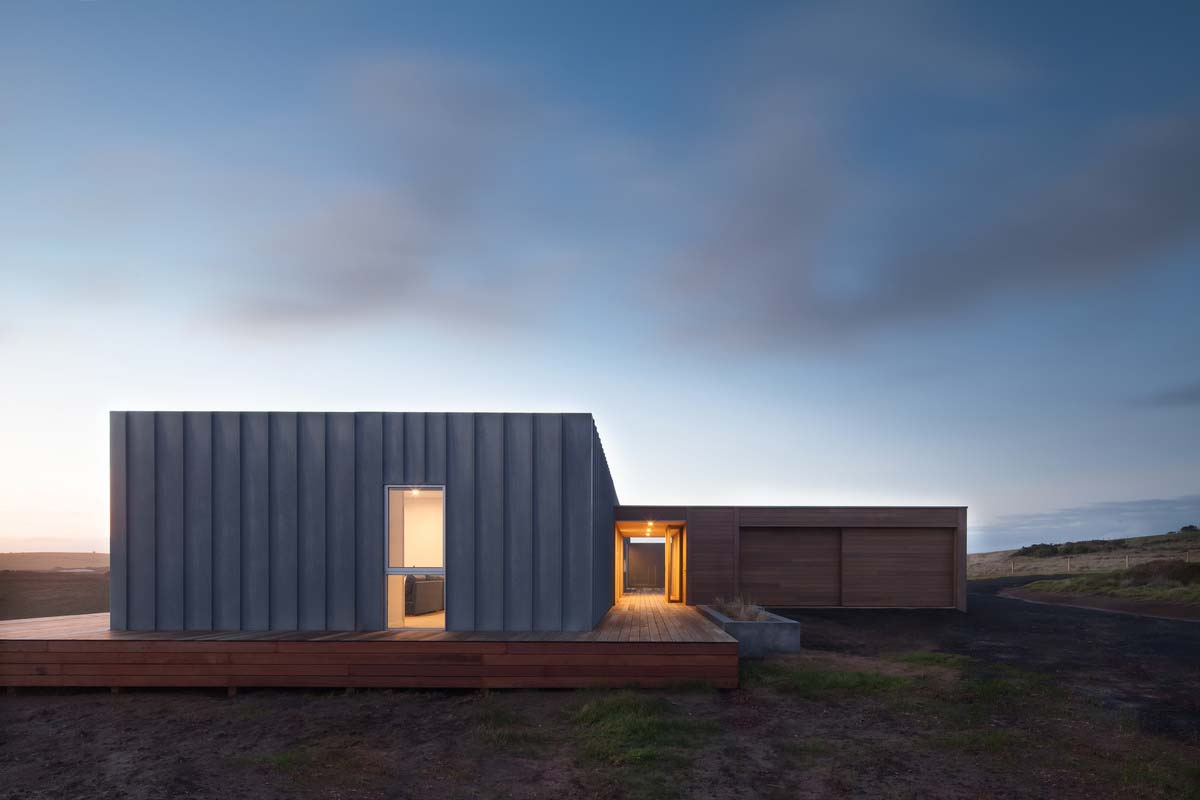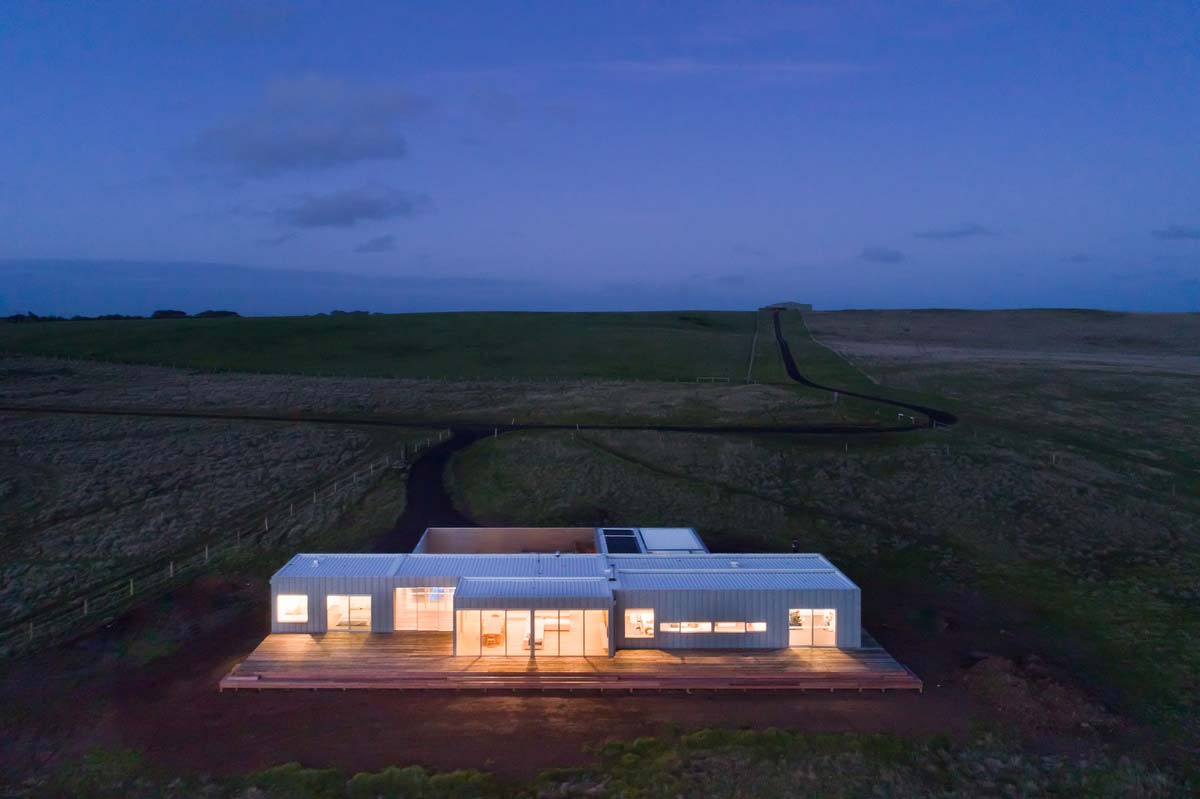 With the kitchen being the center-space of the home, it is host to a light grey countertop island atop a large white base, while the larger than life light oak dining table graces the joint living and dining space, sitting just across from the ambiance of natural wood burning fireplace.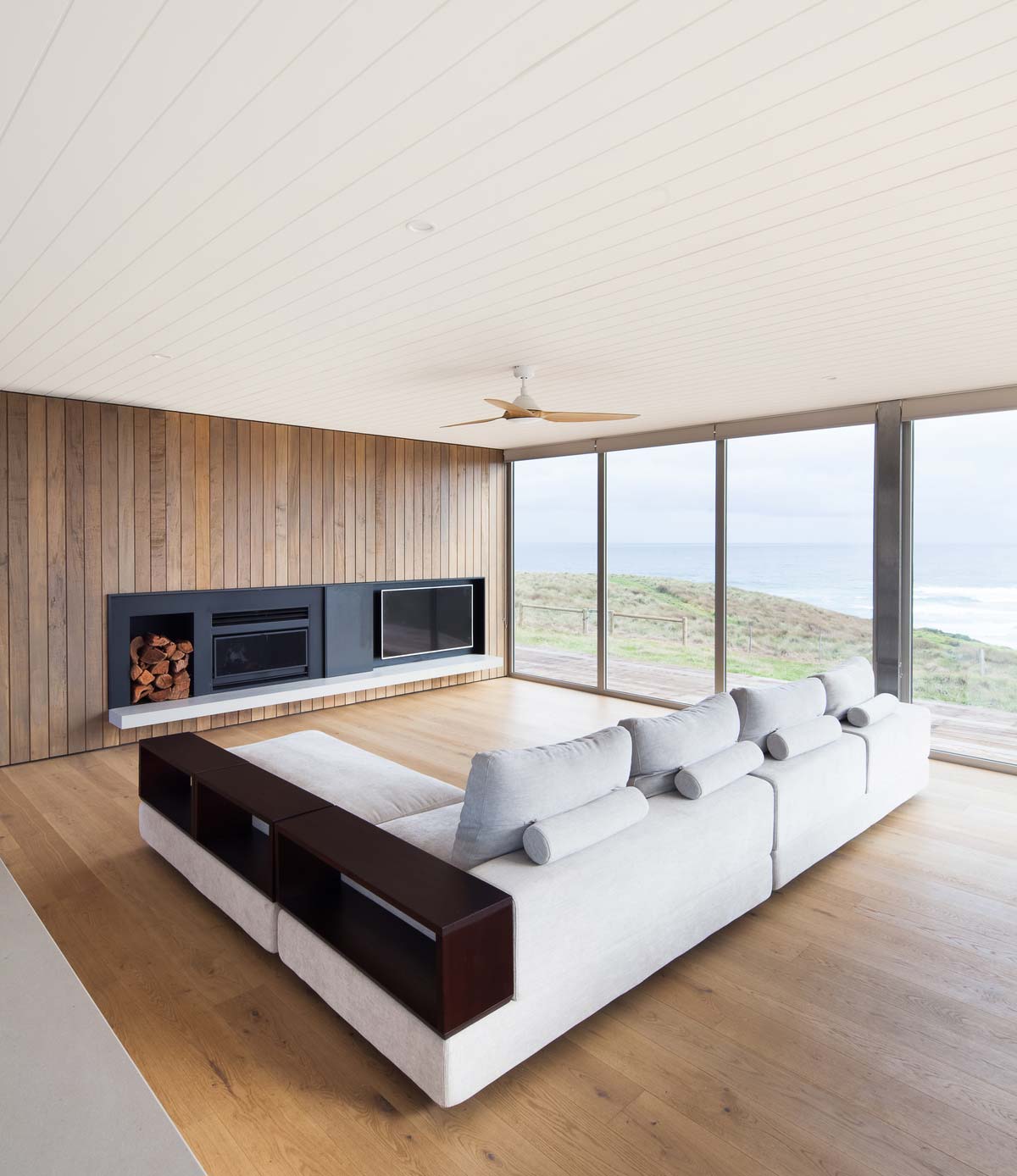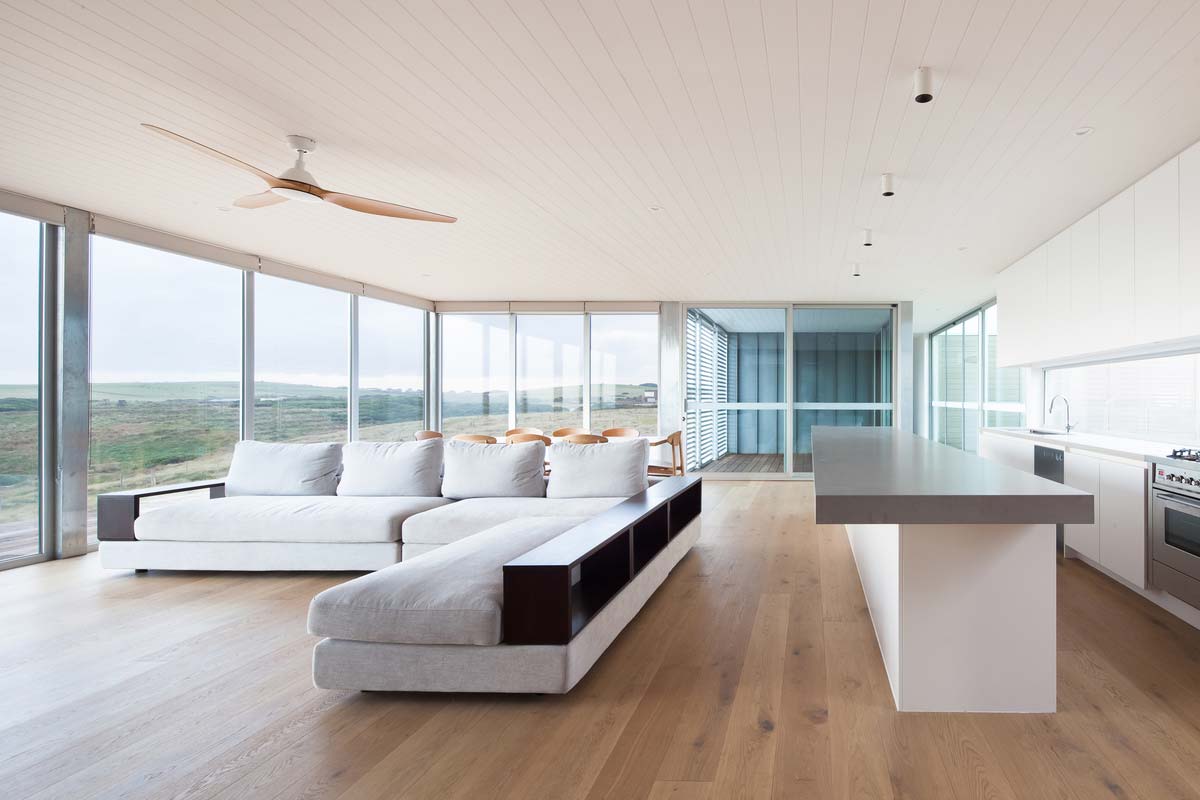 Offering over 3000 square feet of holiday home space, this prefab getaway provides enough room to roam for immediate and extended family alike, and if you're lucky enough to be a guest in this home, the master bath is worth a dip – delivering a view that goes on for days and a night sky that is sure not to disappoint.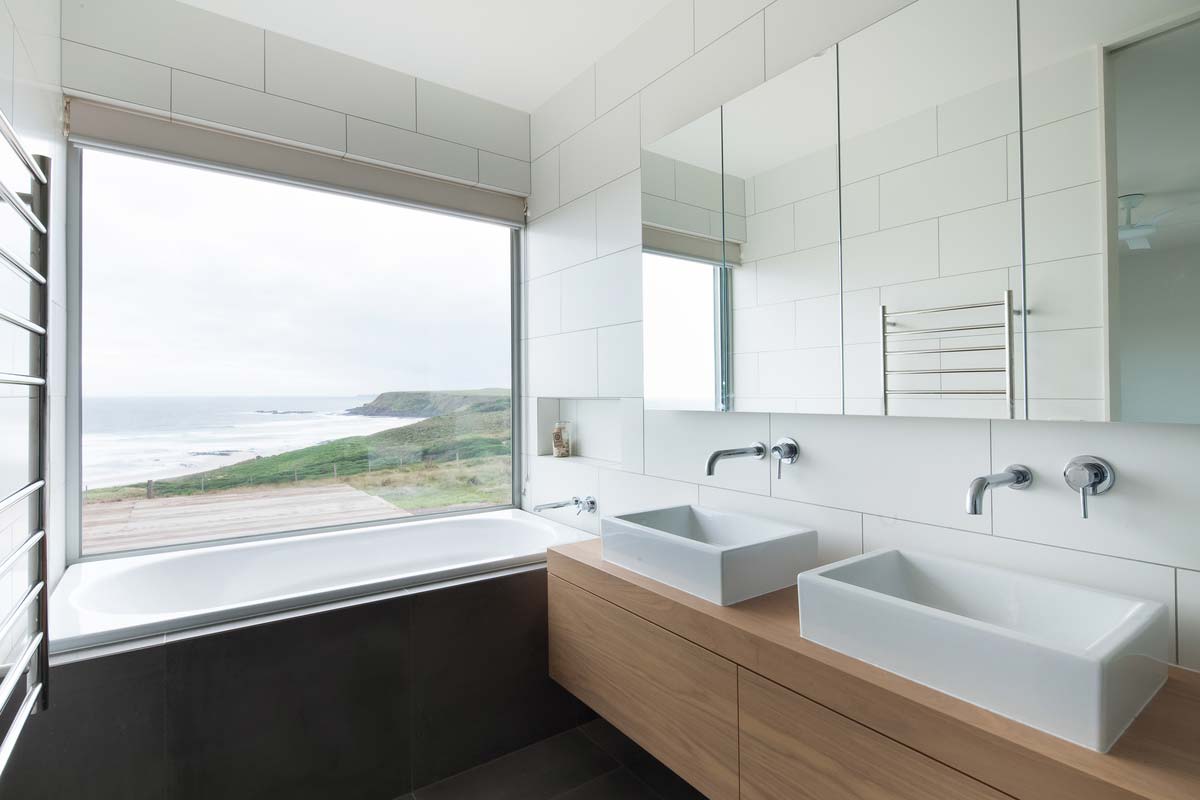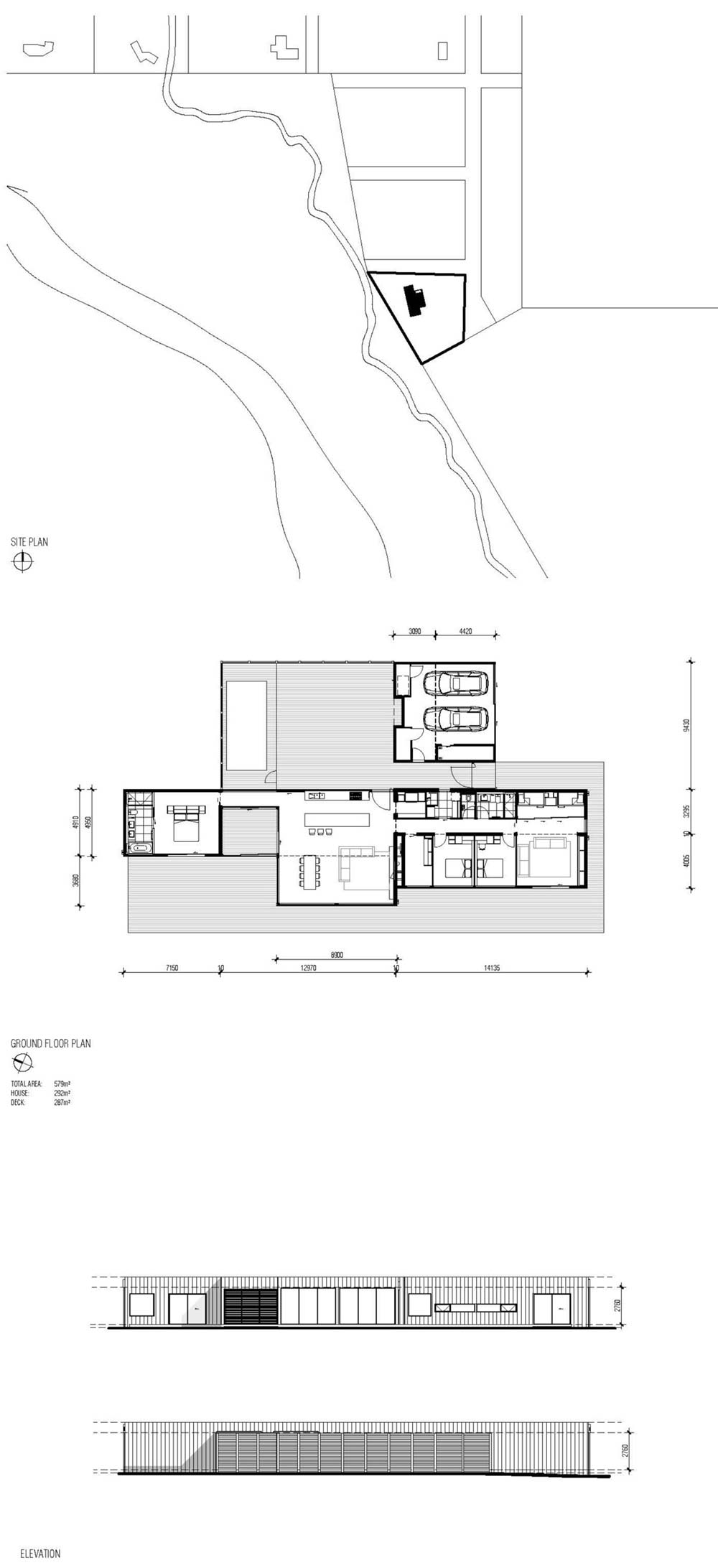 Architects: Modscape
Photography: John Madden