Model homes get a bad rap these days, and for good reason. Picking a house out of a catalog implies investing in a generic, cheaply conceived and constructed structure that is far from a sniff of architectural inventiveness. The Subline House from Swedish designer Gotenhaus aims to prove that convention wrong by offering a contemporary, modular kit of parts that can be configured based on site, budget, and personal preference.
The Subline house is not really a house at all, but an opportunity to let the buyer's imagination actively participate in the design of their new home. Gotenhaus has provided the parts, and much like a child would play with a preset dimension of block, the owner decides what goes where, how big the house is, and how they will occupy it.
There's nothing particularly groundbreaking about this approach to home buying, but few models result in such a beautiful piece of architecture regardless of how inept the choices the clients make. It's idiot proof, and I mean that in the best possible way.
Formally, this prefabricated kit of parts represents a traditional cottage style vernacular – at least as far as the massing goes. Gable and hip roofs compose the most prominent visual feature from the exterior of these one-story homes. They are low to the ground, making any additional expansion force the walls out horizontally. Openings are plentiful, and in some cases mimic the angle of the roof, offering clean, well-composed facades.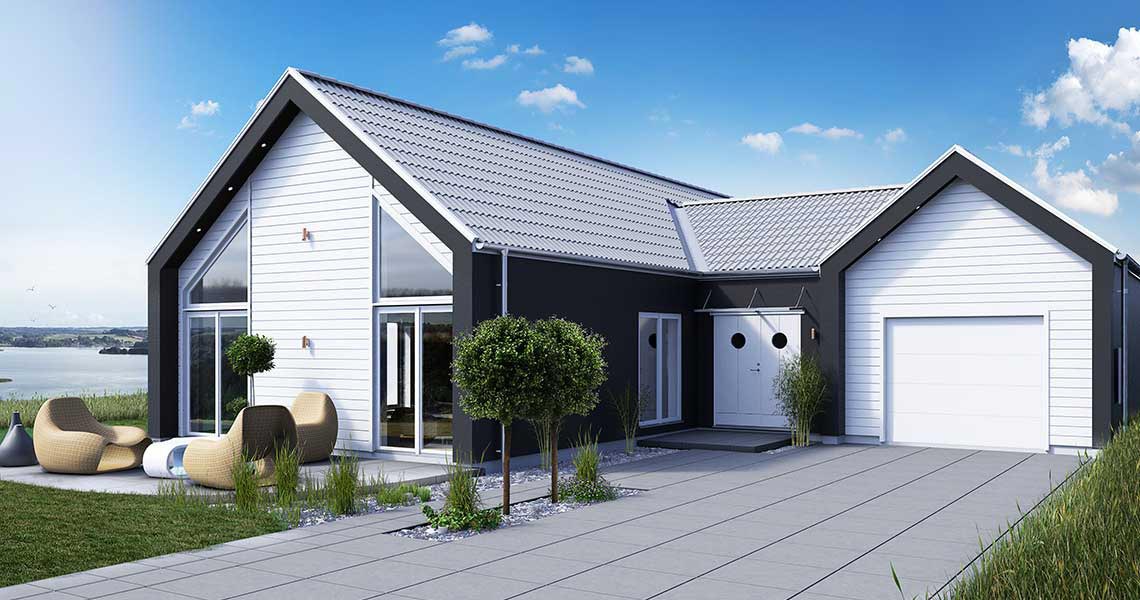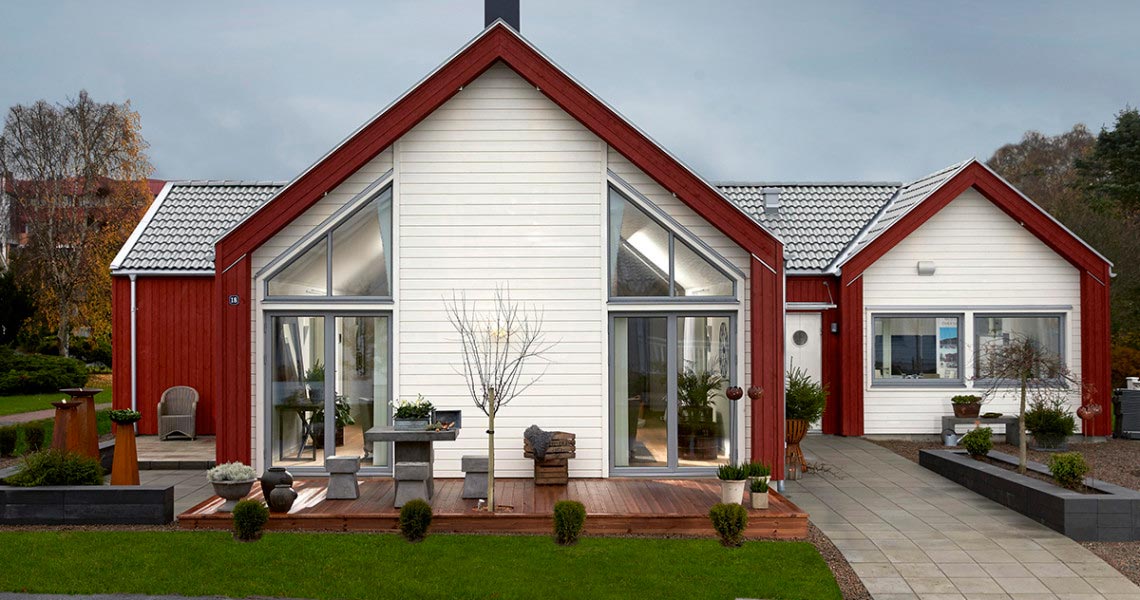 The interiors are abundant in space and light. The pitched roof makes them expand vertically to create abundant interior volumes that work well no matter the final resting place of the housing modules. The designer was careful to conceive a system with ubiquitous form and style. This could be a house anywhere in the world, and that's because it literally could be. Oftentimes modular systems take on such extreme visual identity at the expense of their adaptability. Where these systems fail, the Subline house succeeds.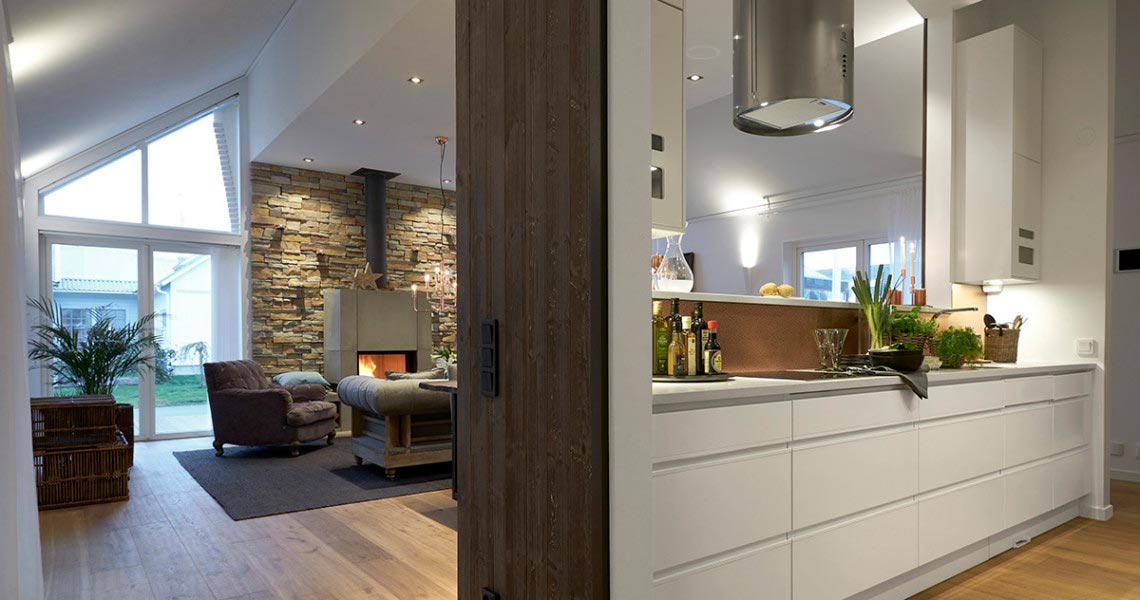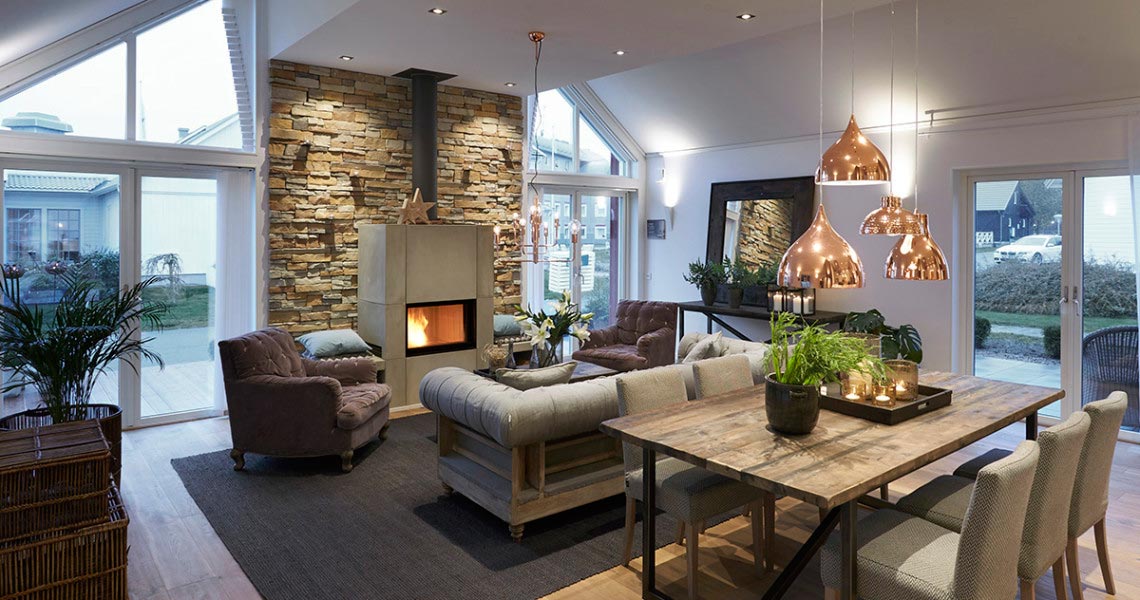 Architects: SAR / MSA Johan Danielsson, Götenehus
Photography courtesy of Götenehus