ARKit is an architecture firm specializing in prefabricated design and factory built structures. This beautiful prefab home makes a magnificent use of modular construction resulting in a savvy modern beach house that you'd never guess was assembled in a factory hundreds of miles away. There are just enough site-built components to erase any unsightly seams in the design, and more importantly the home fits appropriately on the site floating on a soft bed of sand set against a backdrop of slowly drifting beach trees and endlessly blue skies.
The single story home is composed of two offset linear tubes that wrap around a partially covered exterior deck and courtyard space. The exterior feeds abundantly into the public interior spaces such as the kitchen and living room block. The modular nature of the structure didn't get in the way of the designer crafting open, interlocking and bright interior spaces. The connection point of the two craned-in modules was left open to avoid the trap of limiting the design to a series of hallway like telescope rooms.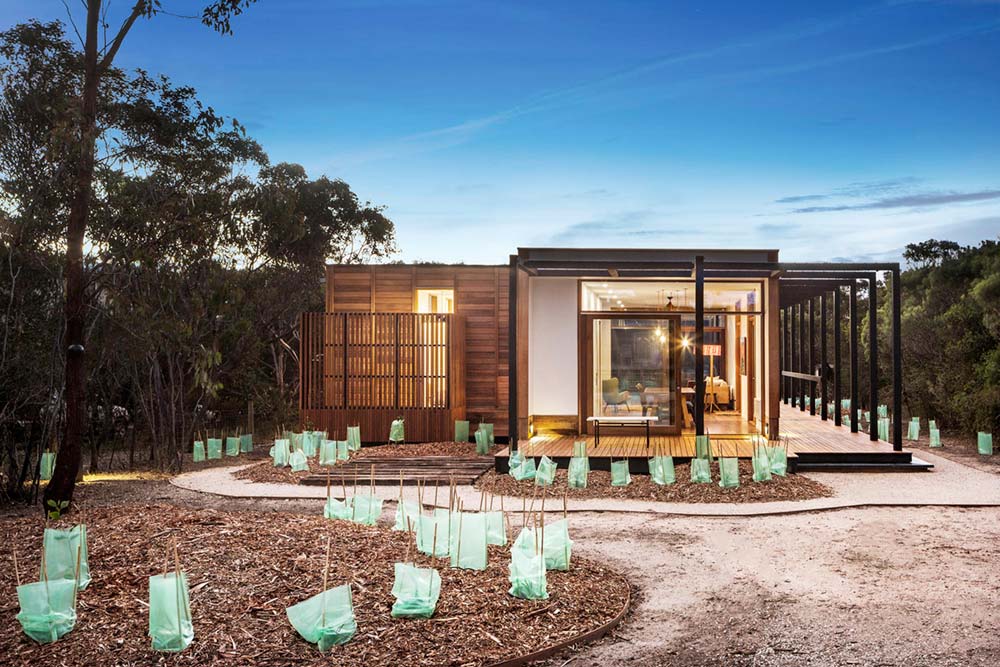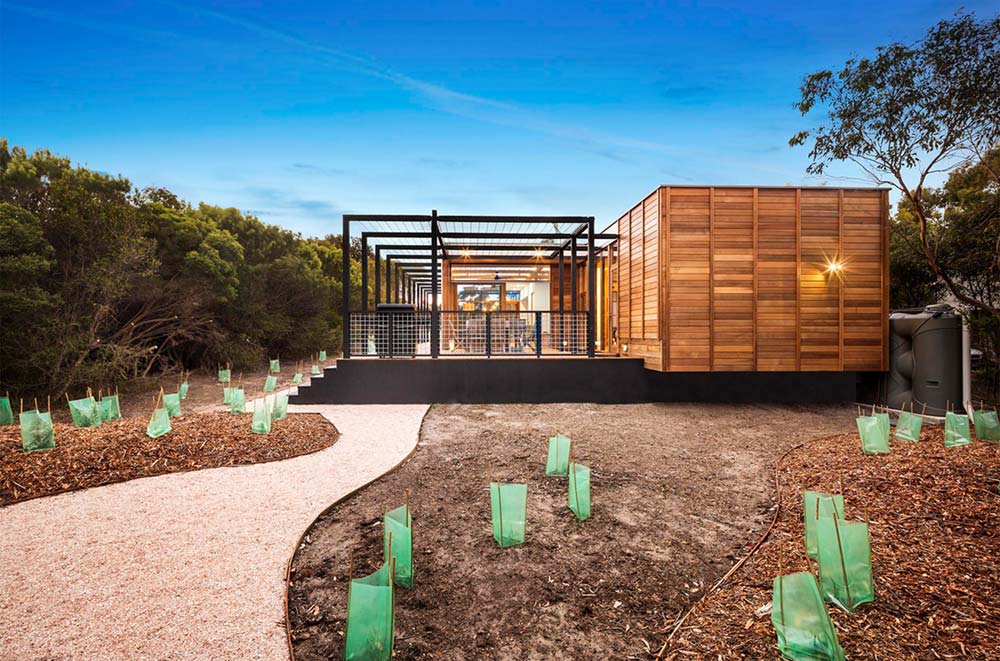 The primary volume is clad in horizontal wood siding, which picks up hues from the sandy ground that surrounds it. Materials were chosen carefully to give the home an inherent sense of place among the light browns of the sand and the dark greens of the forest. Large glazed openings in the form of sliding doors and awning windows populate the inner courtyard providing transparency and reflection to the building's facades. There's even an outdoor shower for the adventurists among us.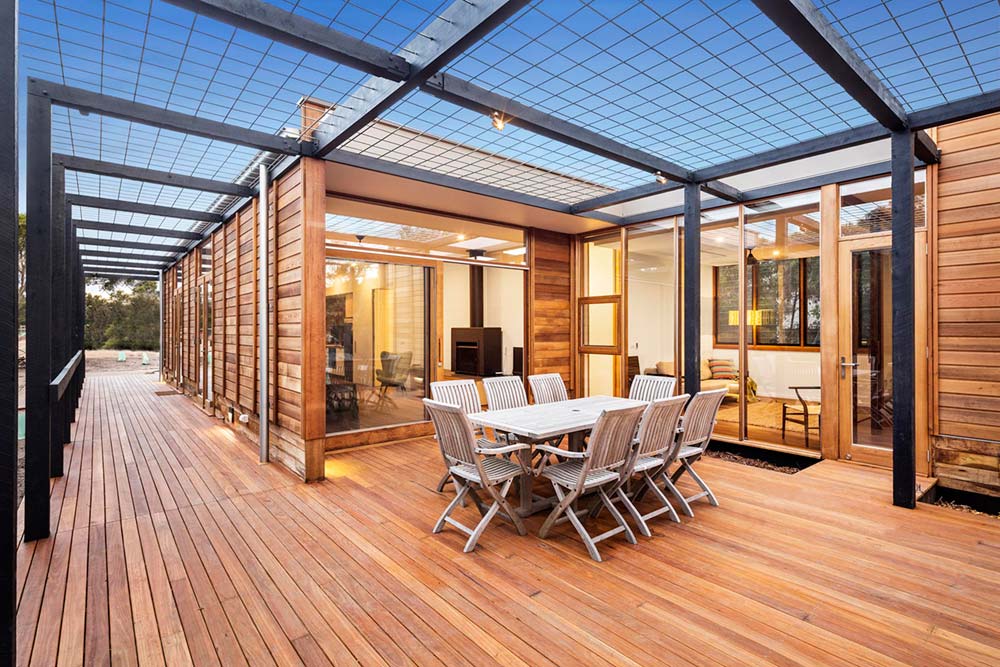 The kitchen marks one of two focal points of the primary interior volume. Accents of warm wood compliment the stark white walls and beautiful hardwood floor with a elegant collection of hanging pendant lights that float above the dining table. The other focal point reveals itself as a central fireplace, clad in black steel and adding visual intrigue to an otherwise subdued set of material choices.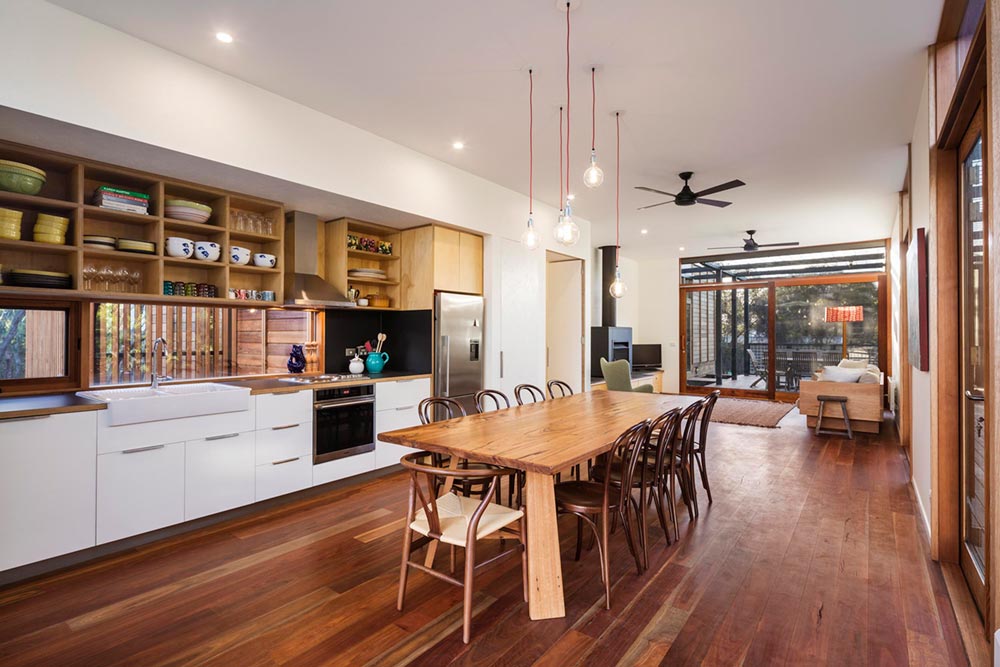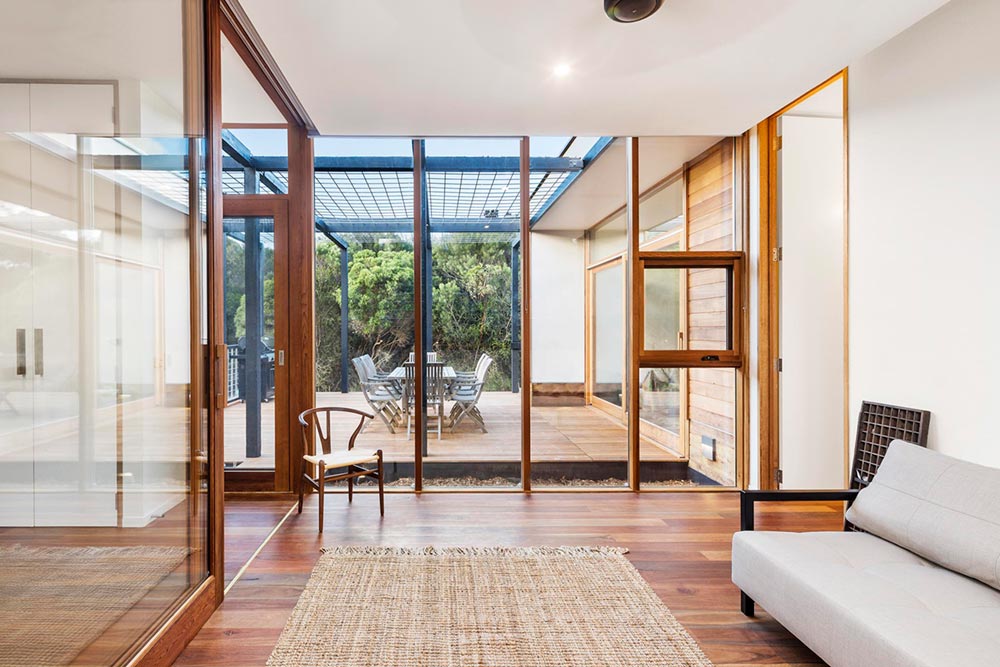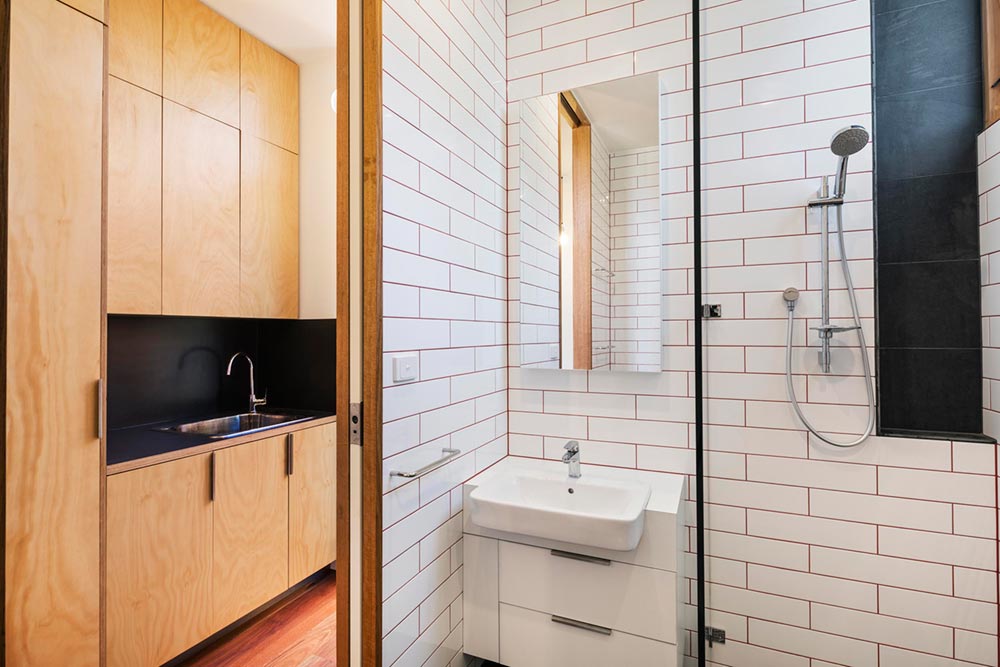 The Light House is just that: a visually experiential structure that does just as much to embrace the site as it does to pull you off it. The beach setting is an appropriate stage for such a work of architecture, as both seem to embrace one another in equal parts. It's private where it needs to be, and open where it doesn't, making for the perfect blend of in, out, and all around.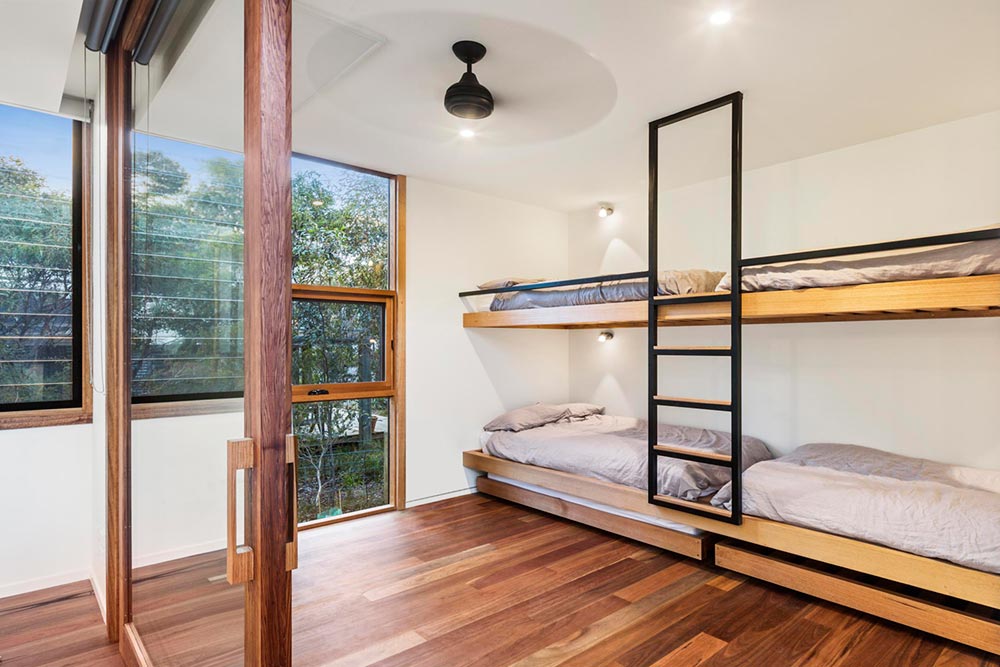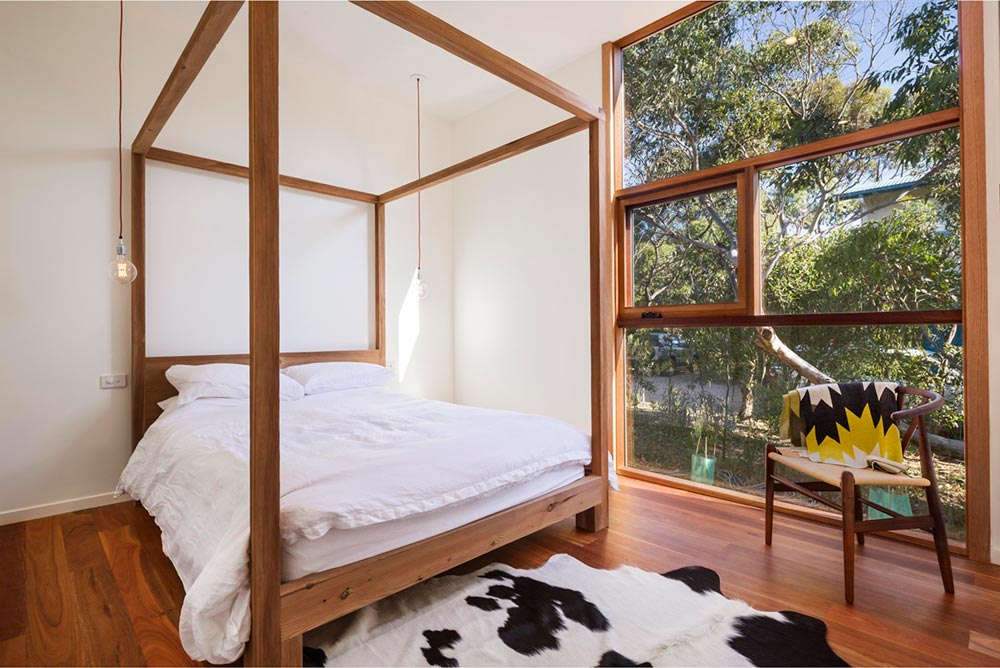 Architects: Arkit
Photography courtesy of Arkit