This modular prefab is a delicious display of architecture fashioned after a child's simplistic design of a house, consistent with 5-lines, a rectangle and 2 squares. The reality of which fittingly looks out over Portugal's Castle of Ourem; you know, just the things a child's dream is made of.
However, more than just child-like shapes and dreams, this amazing modular home, designed by Filipe Saraiva Arquitectos, is a shelter unlike any other. Both calming with its outdoor scenery, and inspiring with its indoor visage; from the ample unobstructed floor-to-ceiling windows to the polished concrete, the simplistic purity of the white walls to the ornate nature of the wood-wrapped terrace and pergola – this house is the ideal space to call home.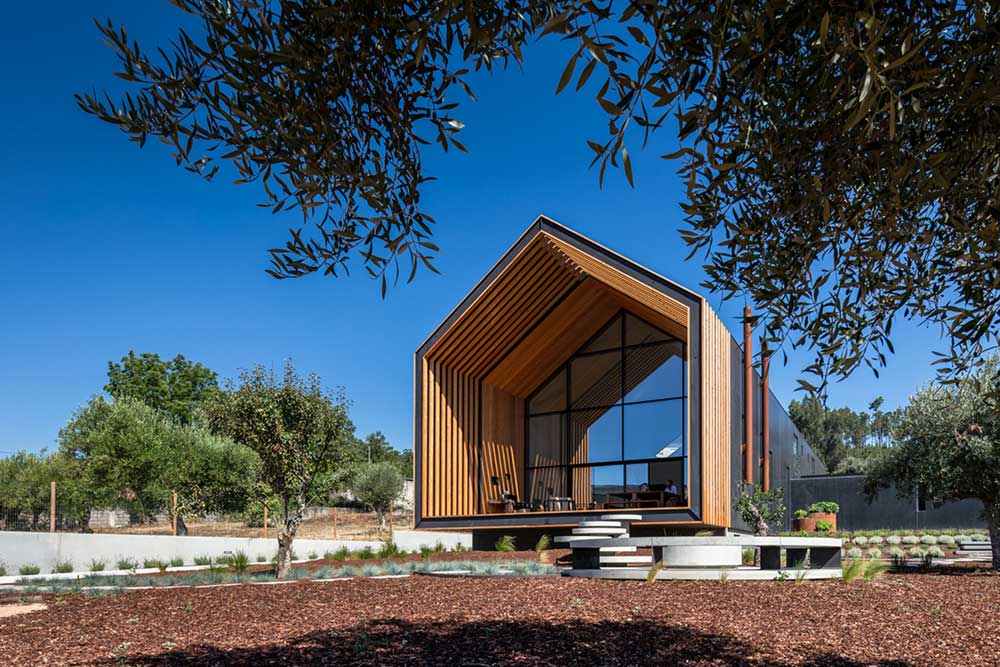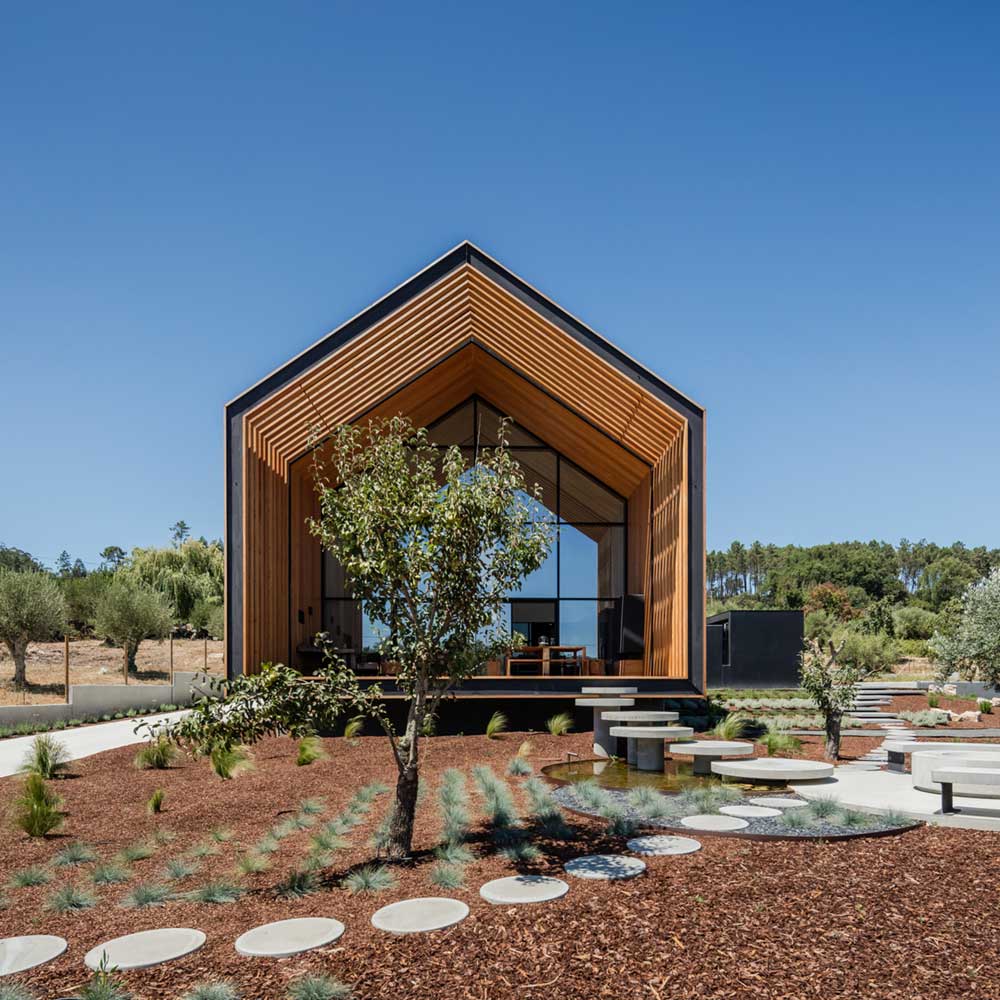 Prefabricated black concrete panels create the main construction material, acting as more of a compliment than a contradiction to the landscape, while keeping operational costs low. And the outdoor dining and sitting space is also a sight to behold, looking out upon the aforementioned landscape and set against a pile of sky-high windows.
Not to mention the entranceway, with its bold, bigger than life plank wood door, a wooden walkway and metal wraparound overhang that builds upon the exterior mystery of the home.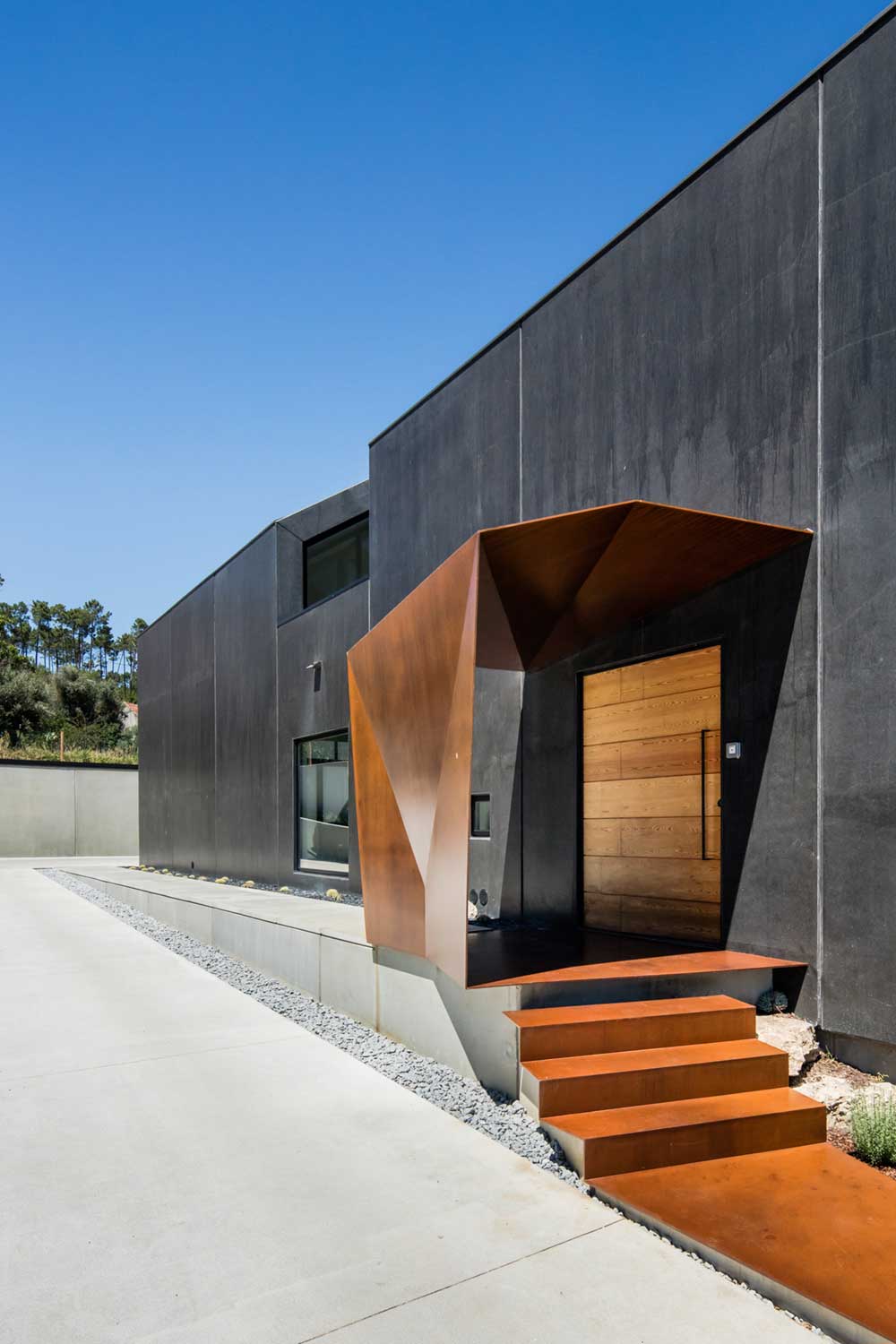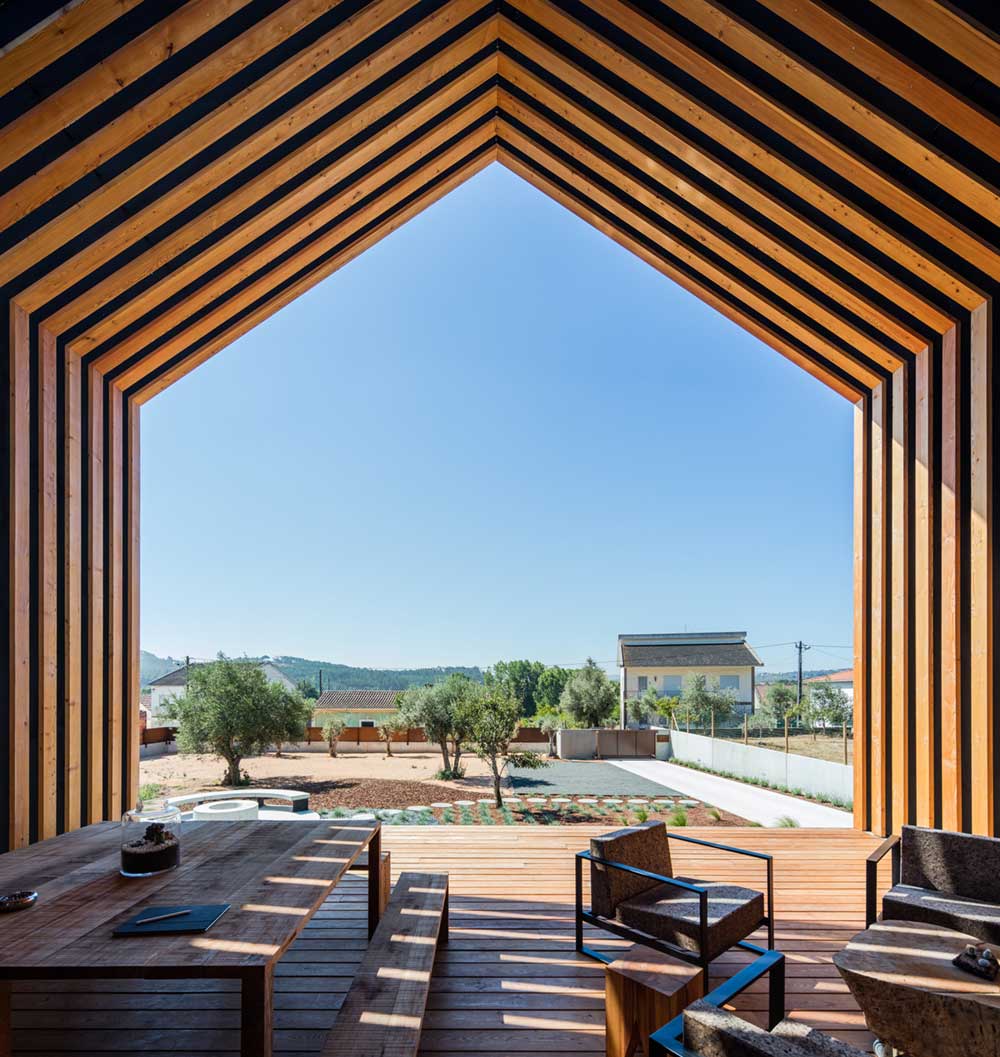 Inside, an open concept kitchen, living room, dining room combo is all set upon polished concrete flooring and laced walnut cabinetry – creating an exquisite contrast only trumped by the glassed in wine room at the end of the kitchen island, while a loft style work area overlooks all of this along with epic views running in both directions.
Although I could go on and on about this lovely lair for days, the images say a thousand words that I will allow to speak for themselves.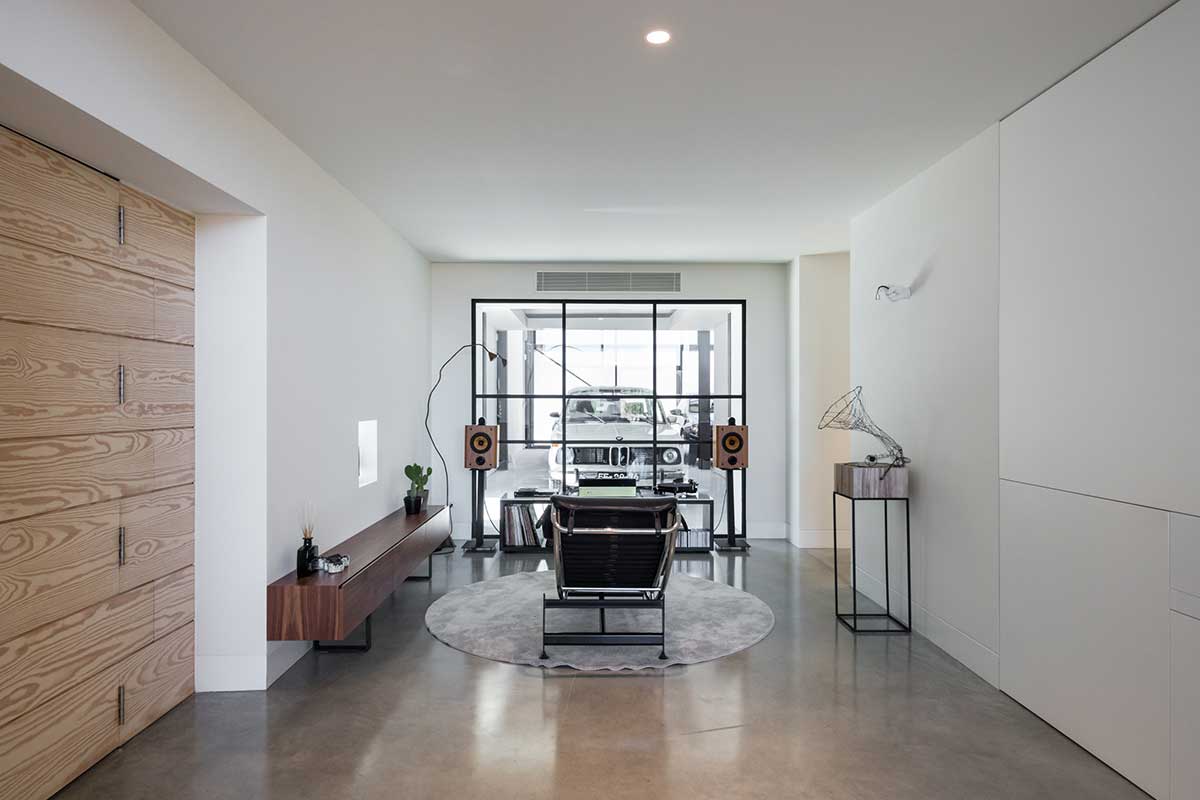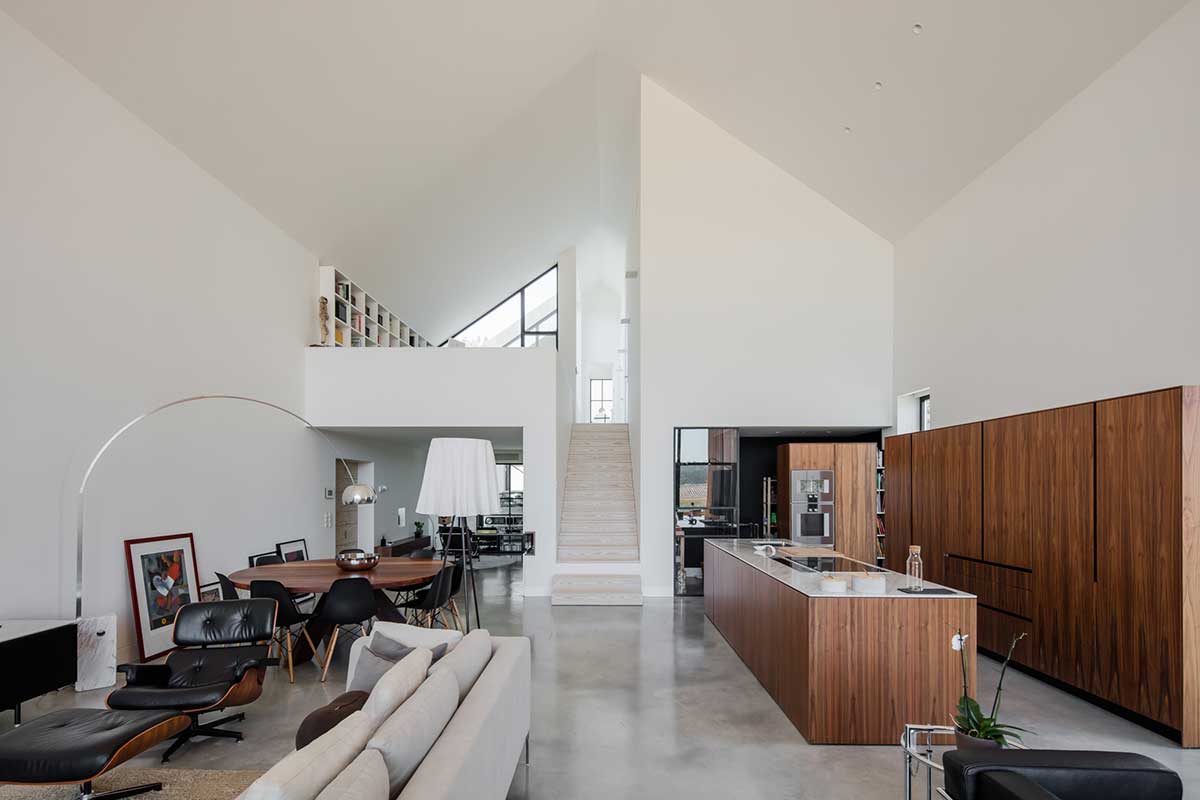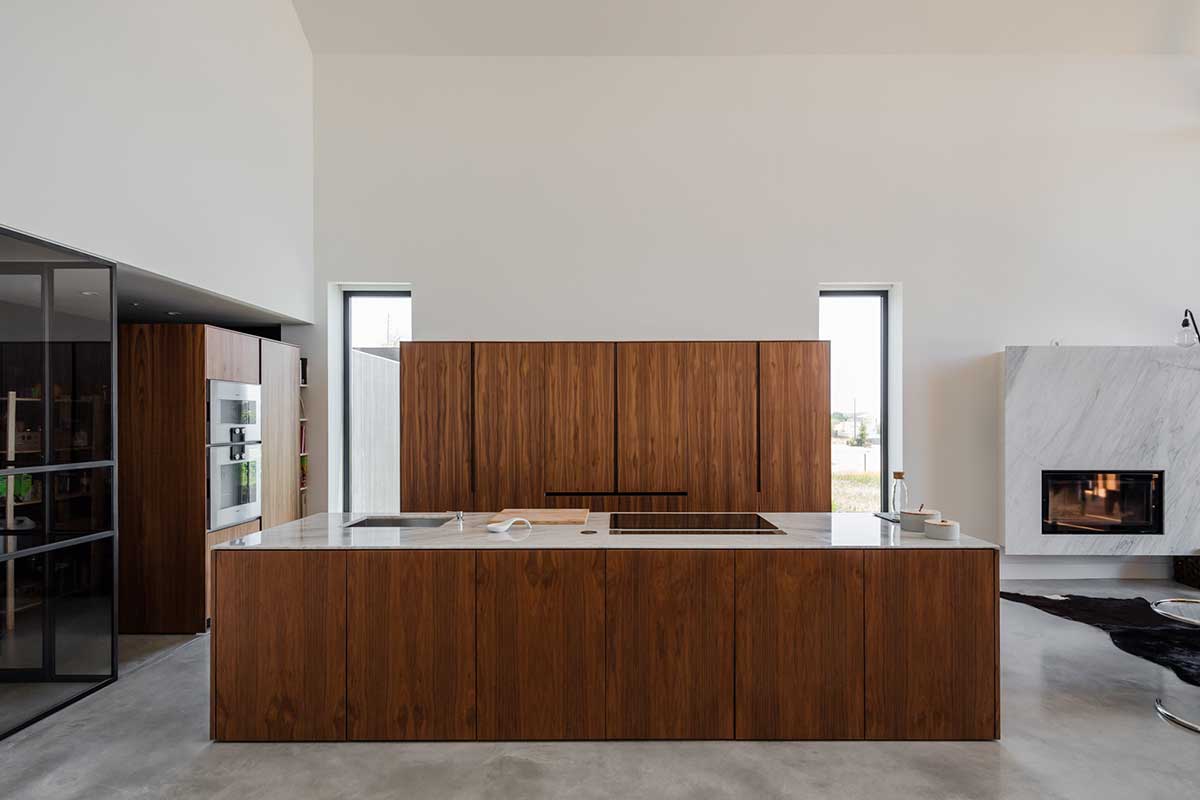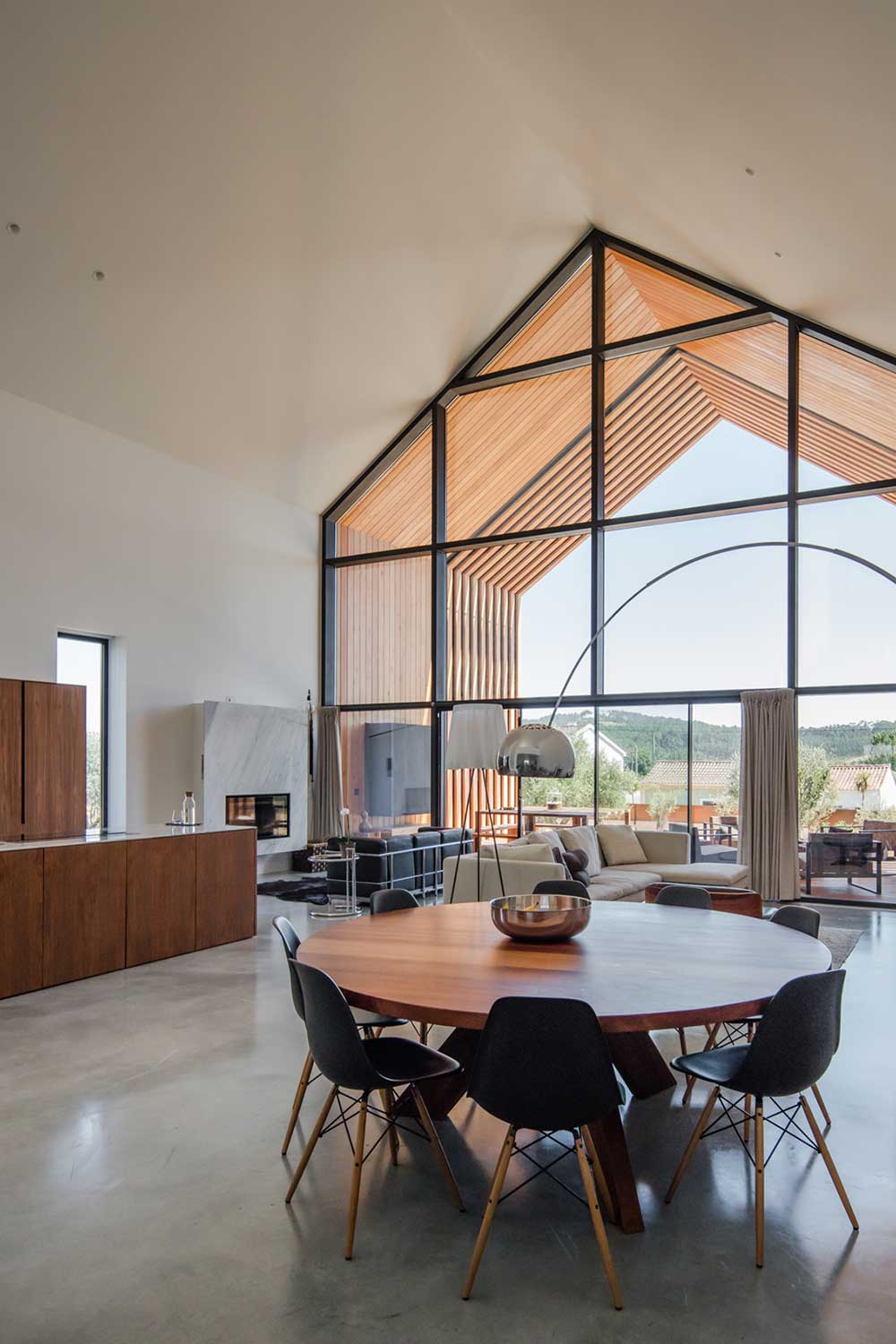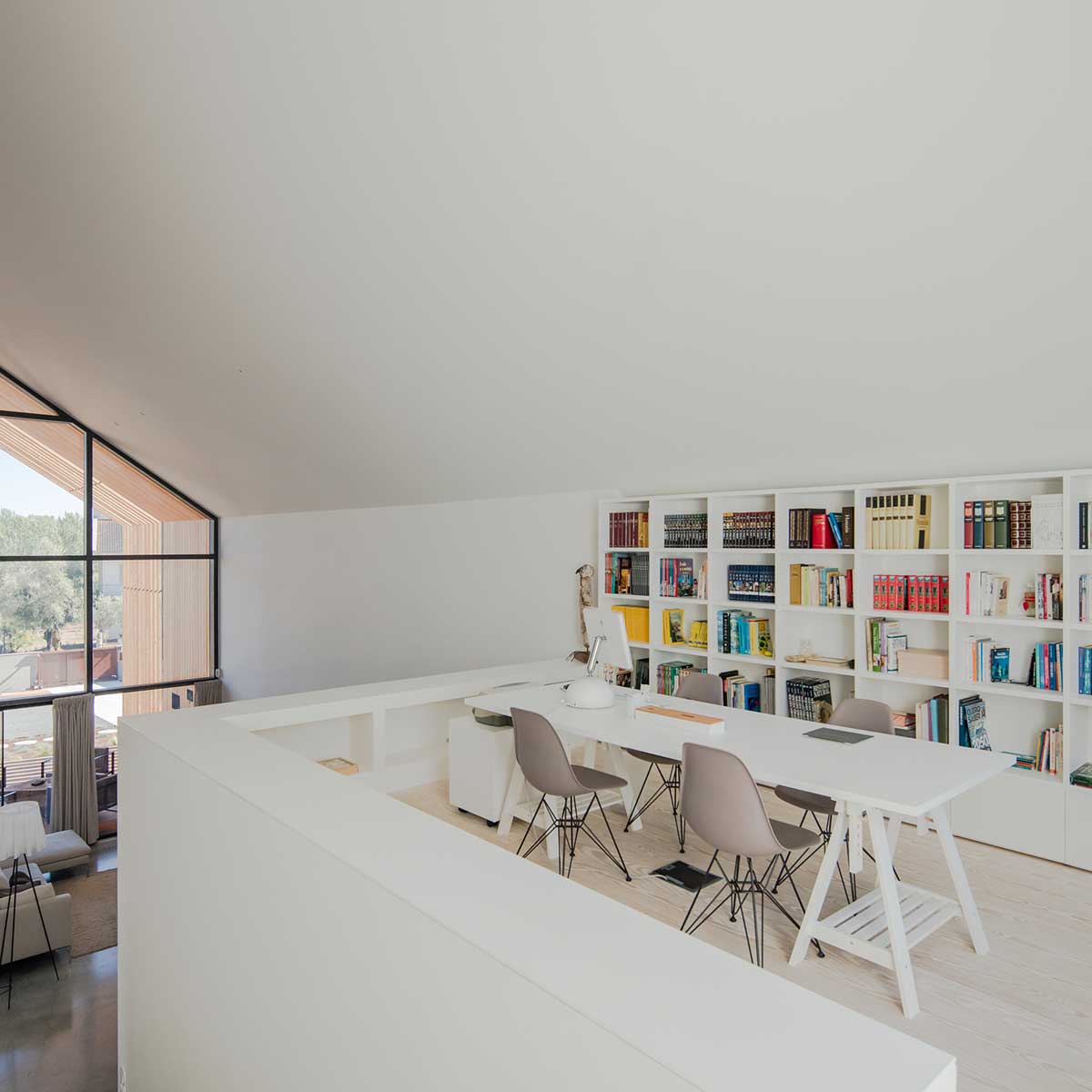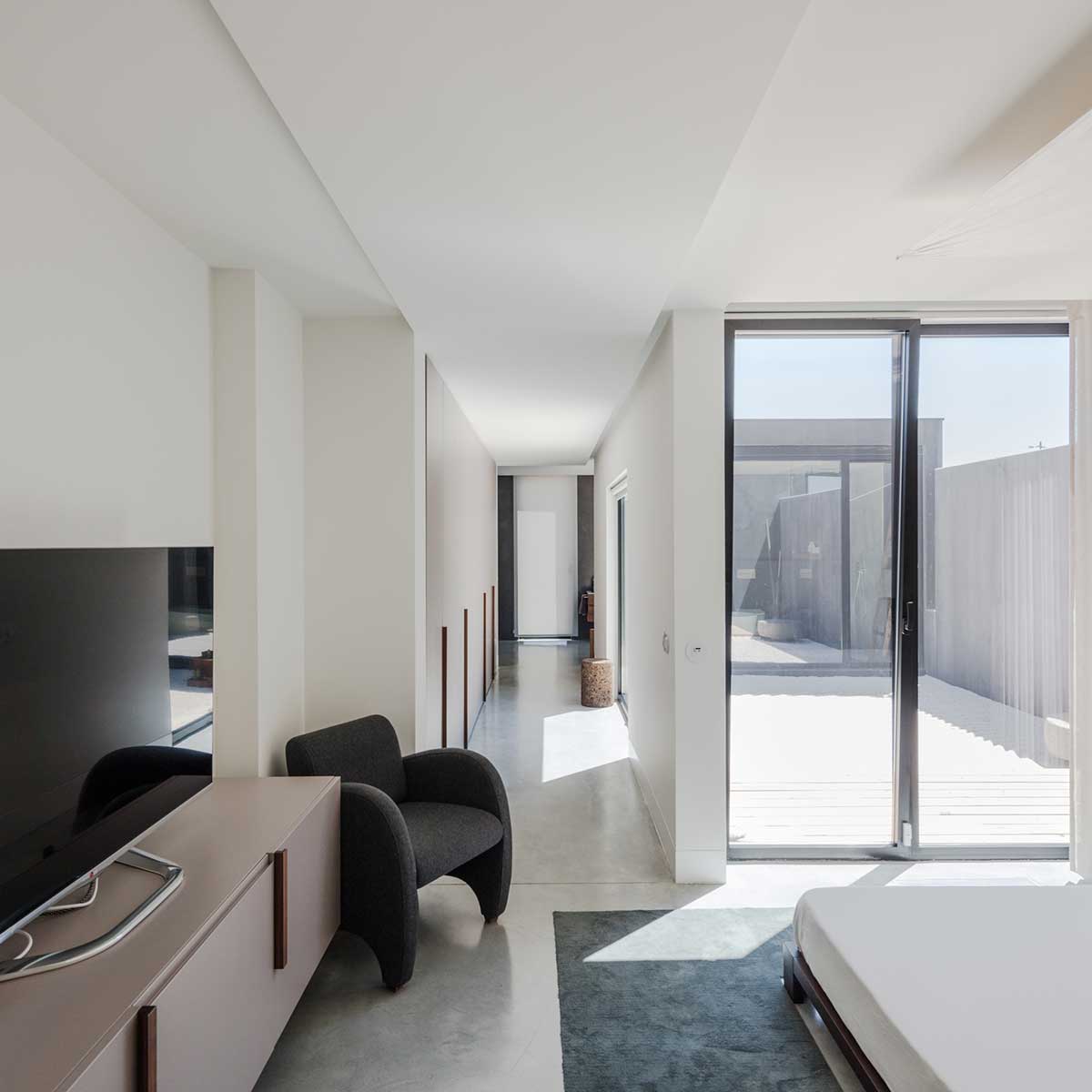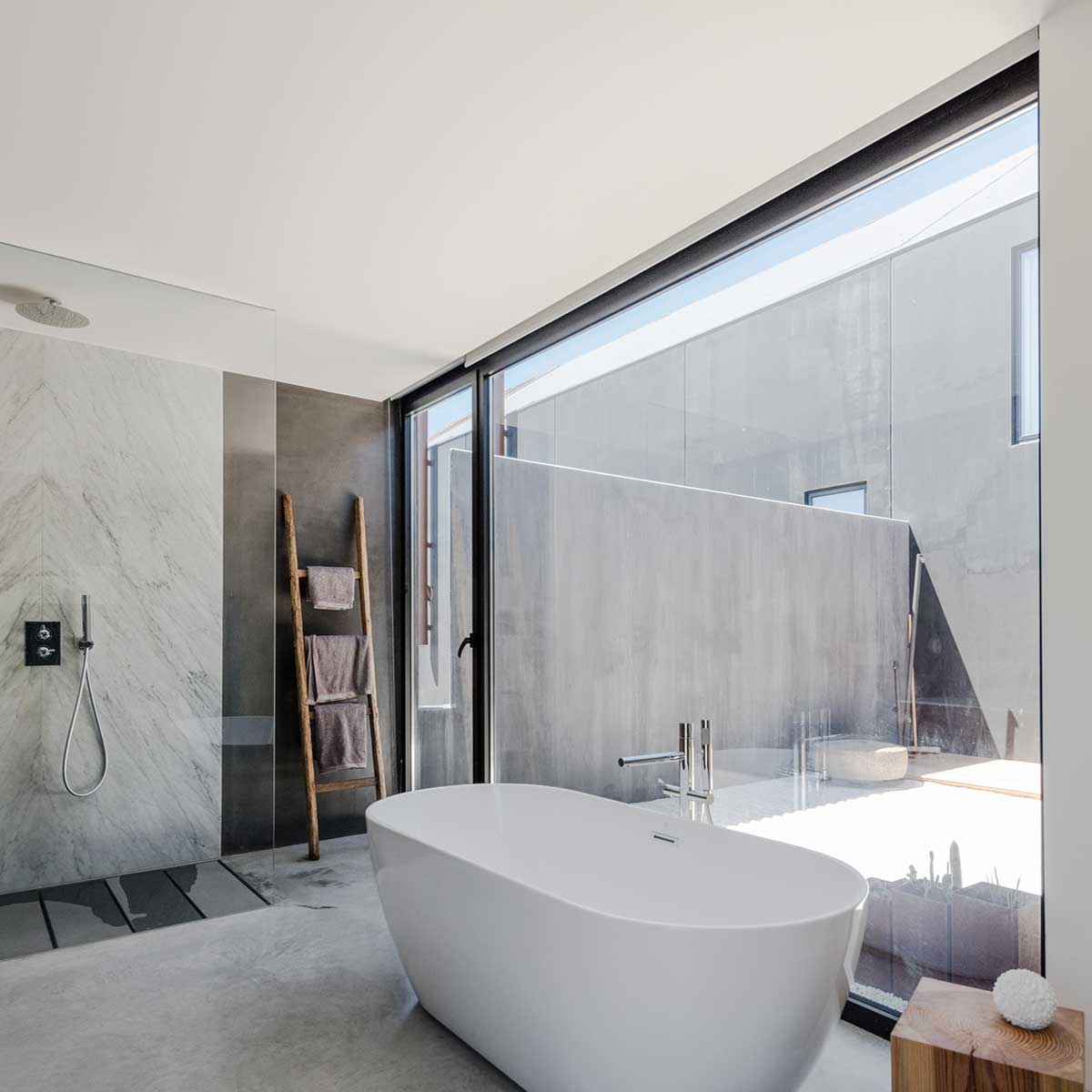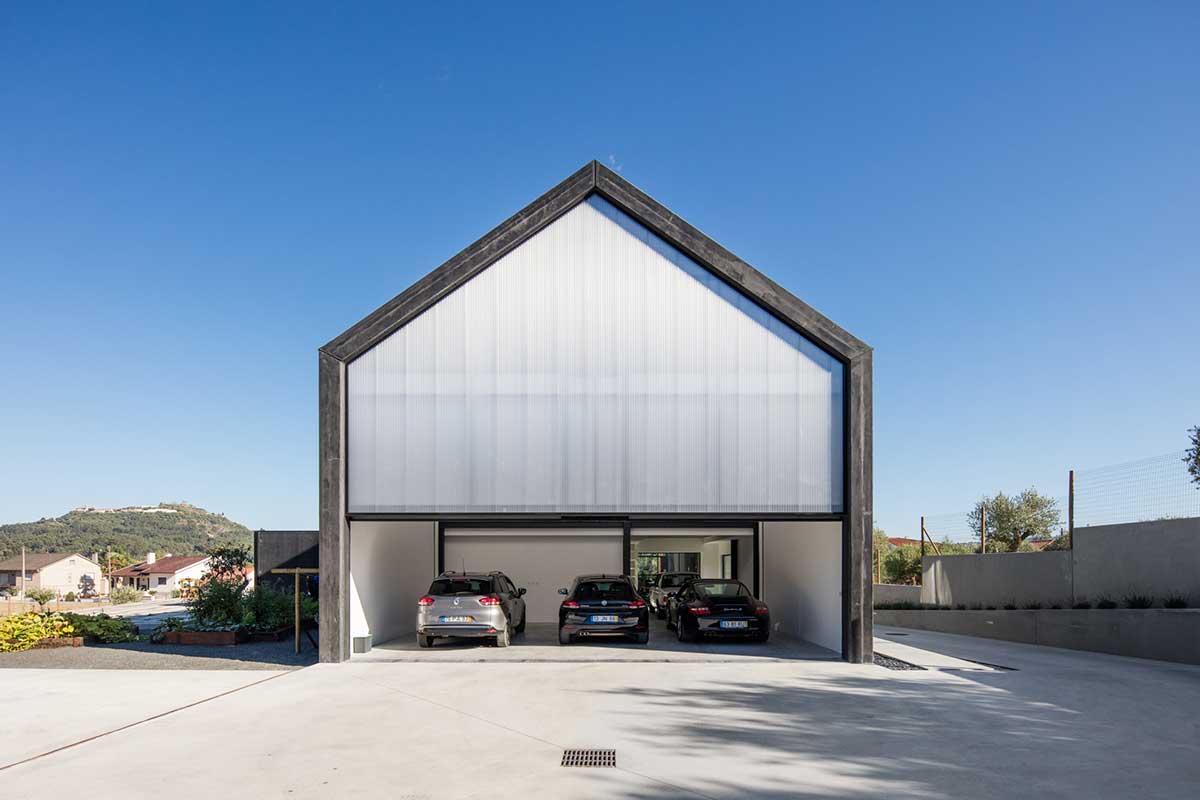 Architects: Filipe Saraiva Arquitectos
Photography: Joao Morgado – Architecture Photography