The Tucker House is an ecological experiment thought up by three friends who wished to build a modern home on a difficult site with undeterred environmental sensibility. Architect ARKit took the components of this experiment and manifested them in a stunning prefabricated design that met all of their clients needs.
The home floats above the forest floor, sitting on a spindly steel structure that elevates the main levels in order to preserve views, but also the land itself. The site is located along the Wye River in rural Maryland, right in the middle of a bushfire danger zone. Because of this, non-combustible and fire-resistant materials were used throughout in order to achieve a Brushfire Attack Level (BAL) rating of 40.
ARKit is first and foremost a prefabricated systems designer. The Tucker home makes use of pre-manufactured panels that were trucked onto the site and assembled accordingly. The prefab nature of the home allowed it to be highly energy efficient and fairly easy to construct, something of great value on such a remote and difficult-to-access site.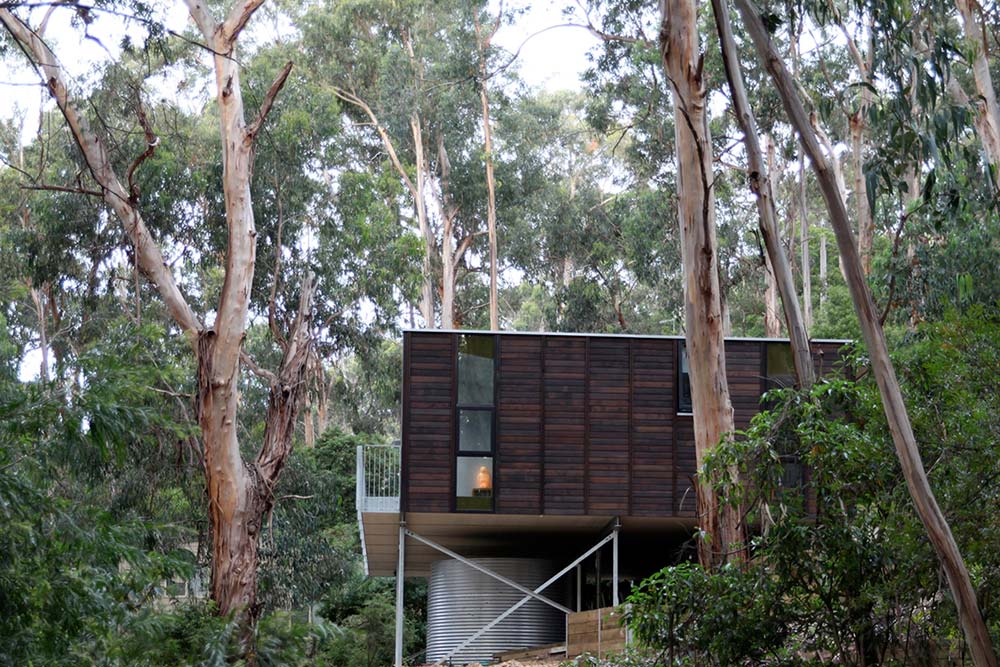 The house itself is contemporary and clean. On the outside, timber siding stained black compliments the shiny galvanized metal accents. The materials work in unison with the adjacent forest, even though nothing about them is particularly natural. The house certainly doesn't try to be a part of the forest, rather a welcome visitor from a distant land, non-intrusive and inherently interesting.
The interiors do their best to subvert themselves and focus on what's going on outside. Large openings of glass frame views of the lush forest canopy in all directions. The main living space opens up to an elevated deck, putting high tree branches in arms reach. The entire experience has a lightness, a delicacy the trees themselves embody. Every view is carefully considered, and makes the most of each opportunity.
Three friends decided to build a house. They did so with bold enthusiasm and a clear environmental ethos. The result is a contemporary gem with a unique sense of place and a flair for the dramatic.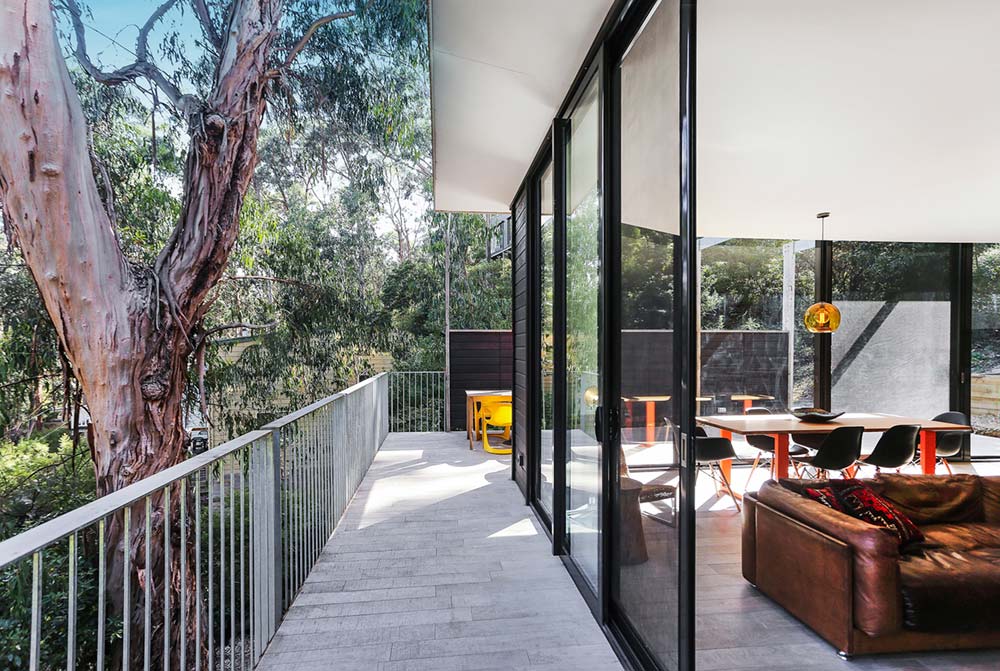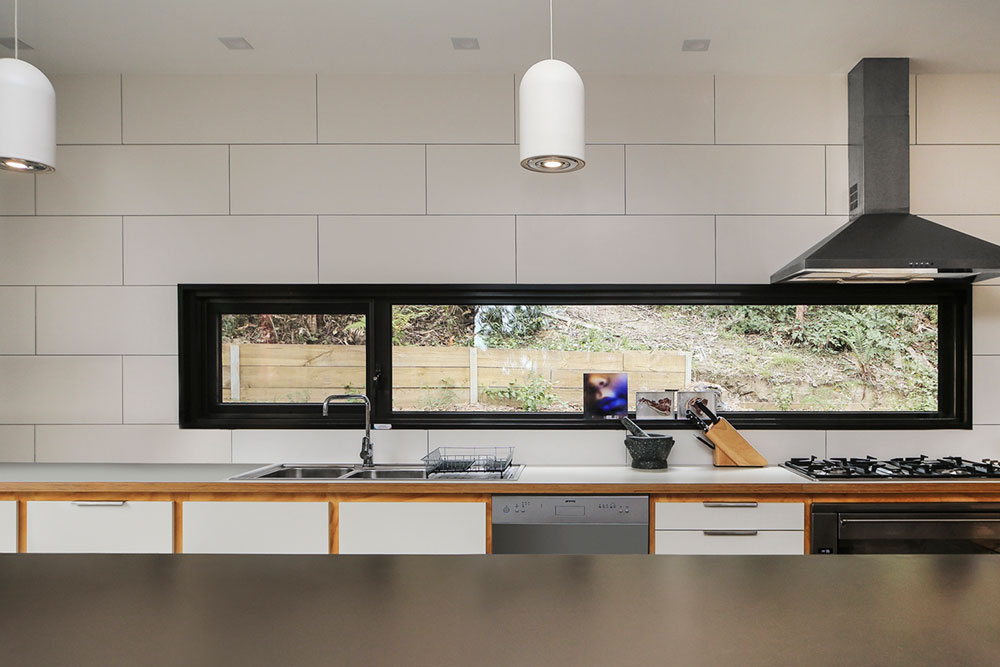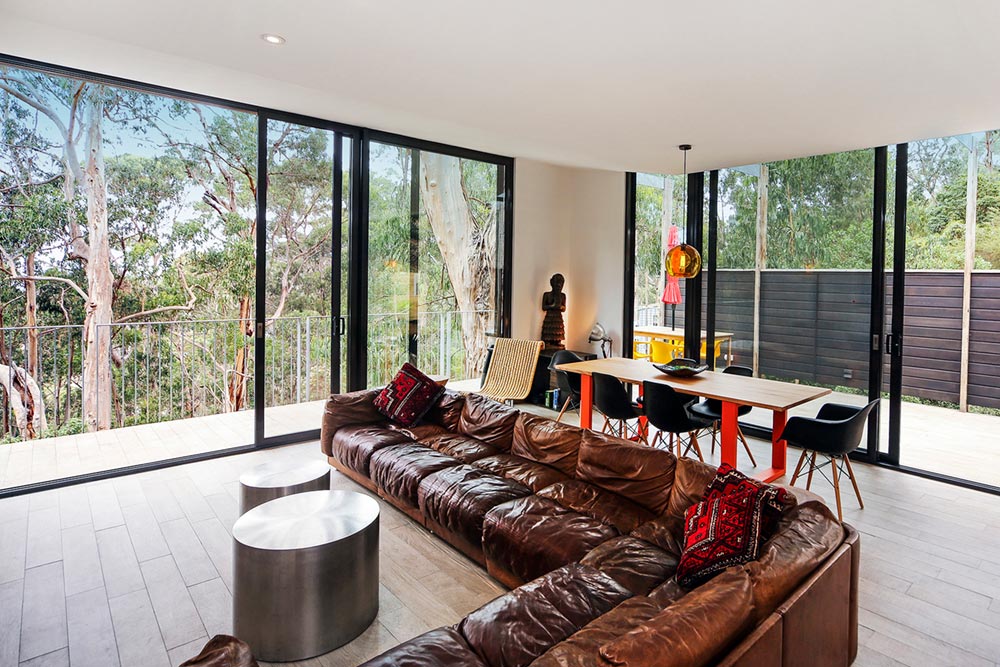 Architects: ARKit
Photography courtesy of ARKit