We've seen plenty of prefabricated structures that go to great lengths to shed any and all evidence they were built assembly-line style in some far away warehouse. Some designers shy away from the inherent aesthetic of building modules that must be fit on the back of a flatbed truck. In steps this unique home in Melbourne, Australia, by Modscape. They're not only not hiding the modular nature of their design, they are screaming PREFAB in the faces of anyone close enough for a visual whiff of what they've created. And it's awesome.
Not only is there a clear visual characterization as a modular home, but the spatial organization follows suit. There is a clear vertical division between public and private spaces as one module is stacked, canted and rotated in a single, pure, geometric move. It gives the home a decidedly unique aesthetic while maintaining the more traditional single family home program: public on the ground floor, private on the second.
An elevated deck welcomes guests to the broad side of the ground floor where several long segments of glazed openings invite entry into the open main floor. The looming cantilever above provides a bit of shade and weather protection over the front and back areas of the landscaped yard. Each module is clad in a different dimension and material of vertical siding to further distinguish themselves from one another. Looking at it is like wondering how no one put peanut butter and chocolate together until Reece's came along.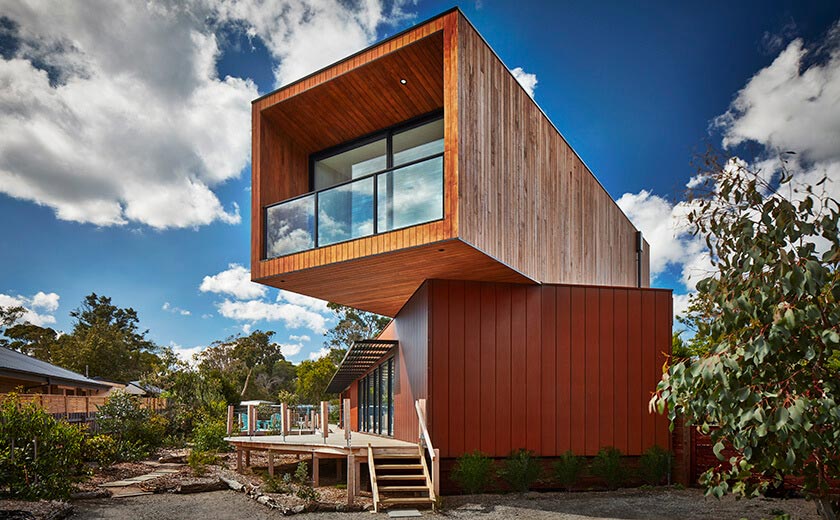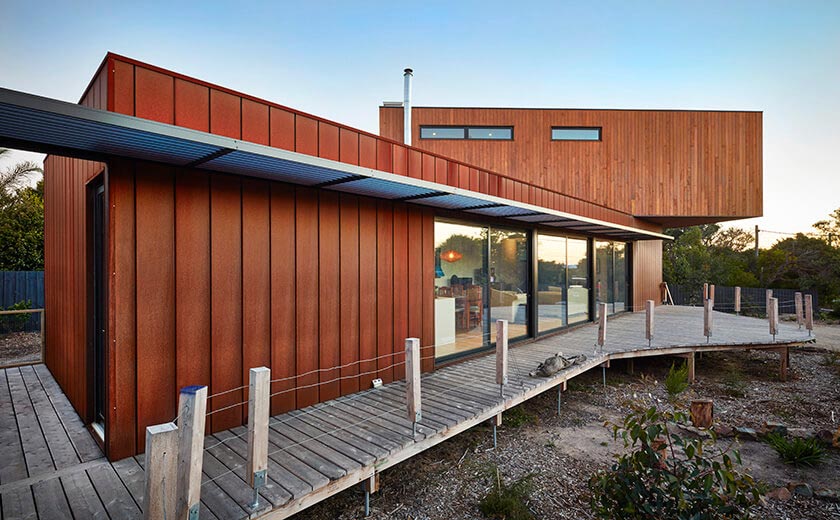 The interior features an open floor plan that comes with an abundance of natural light and ventilation. Perhaps the most intriguing feature is a black, bent metal spiral staircase that emphatically occupies prominent visual real estate in the space. It commands attention and adds an avant-garde playfulness to the interior, which is otherwise rather minimal in its approach to material diversity. White walls. Wood floors. And one incredible vertical circulation sculpture.
The odd shape and orientation of each prefabricated module might be cause for concern when resolving geometries and functional space on the interior. However, the M. Martha Residence handles this challenge and others with ease. The spiral stair is actually what makes it all work, taking up a minimal footprint and tying together the converging acute angles created by the shift in axis. What could have been a mess results in mathematical and aesthetic harmony.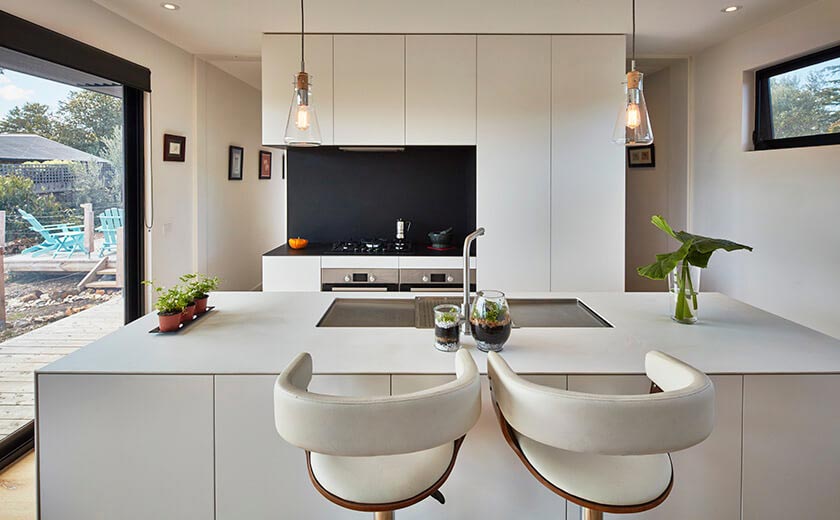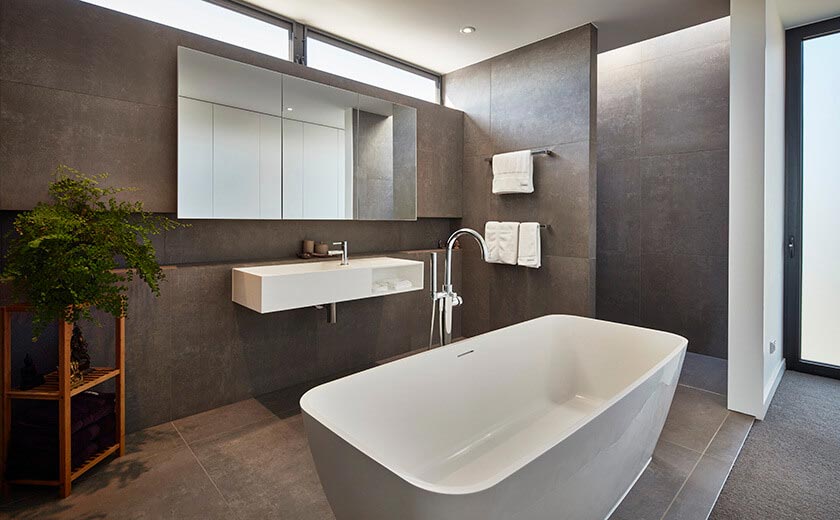 Architects: Modscape
Photography courtesy of Modscape