Modular design and construction is no longer the flavor of the month talked about quietly among a small group of enlightened architects and engineers. It is a legitimate and widely considered method of building construction and has emphatically restamped the previously negative and divisive industry term "the mobile home."
The Brunswick West Residence by Modscape bluntly displays the quality of architecture possible when going modular. It is a fantastic suburban dream home filled with interconnected open space and a stunning exterior garden that lends disbelief to the notion the home was largely build in a factory.
Surprisingly enough, the Brunswick West Residence is actually a comprehensive remodel masquerading as a complete ground-up build. The clients were at a crossroads when they realized they wanted more space and a home that reflected their attitude towards sustainability and environmentalism. They didn't want to completely demolish the existing structure they had made their home, so they split the difference and decided to invest in a modular design that upgraded their living situation in all conceivable ways.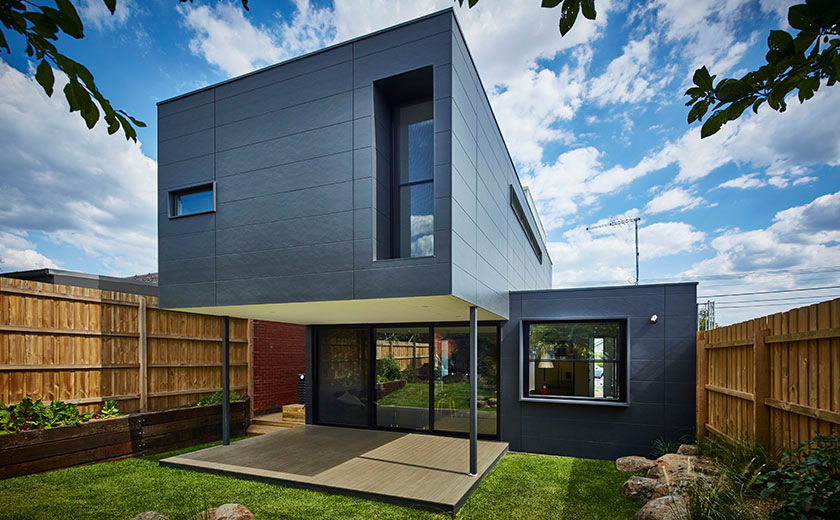 The design consists of a primary vertical mass, wrapped in corrugated metal siding with a single punched opening at the third floor, appearing almost cycloptic in nature. It presents a striking visual focal point that resides all other formal ingredients to cascade off into secondary and tertiary elements. The primary mass is a beacon, and reinforces the modular nature of the construction. It's rigidity is likely a result of maintaining efficiency in constructing the modules themselves, and speaks to the effort made by the owner and the architect to remove all unnecessary material and waste.
As the rest of the house recedes, the entry reveals itself as a glazed opening that projects all the way through to the rear yard. Once inside, the opaque facade that greeted you at the street transforms into translucency and illumination. The interiors are light and airy and focus on the nicely manicured landscape garden in the back yard. The primary mass cantilevers off the back providing covered exterior space that acts as a transition from the main living spaces. The upper floors house the private bedrooms and office space.
Very little of the existing cottage style home remains recognizable. The spaces that were left intact have been given a contemporary facelift – a move that was carefully calculated so as to maintain continuity with the newly added spaces. It's a perfect example of modular done right, and should be a precedent for future residential projects that dare to try something different.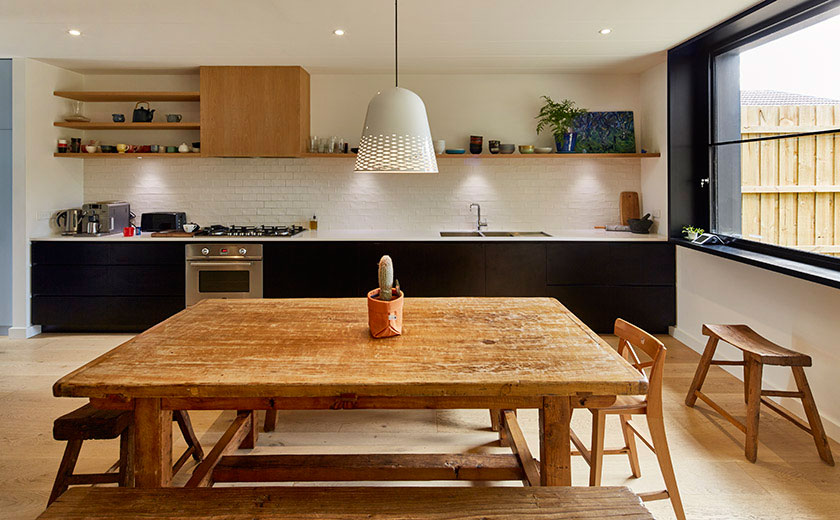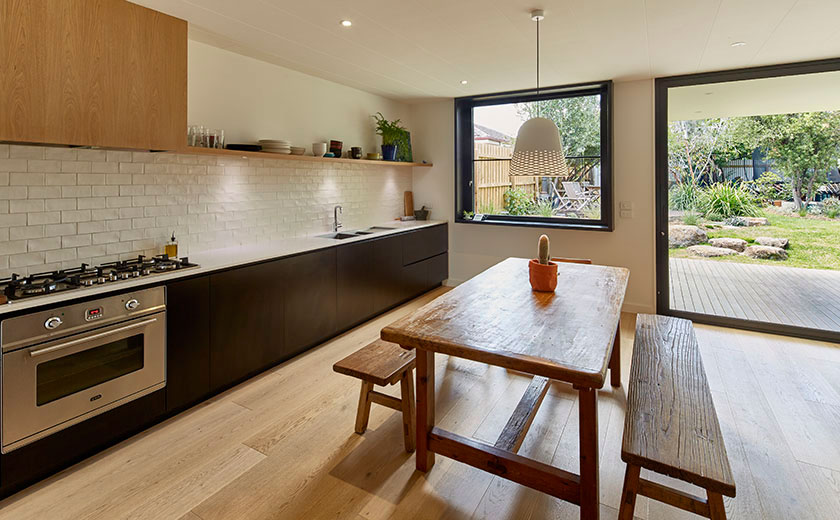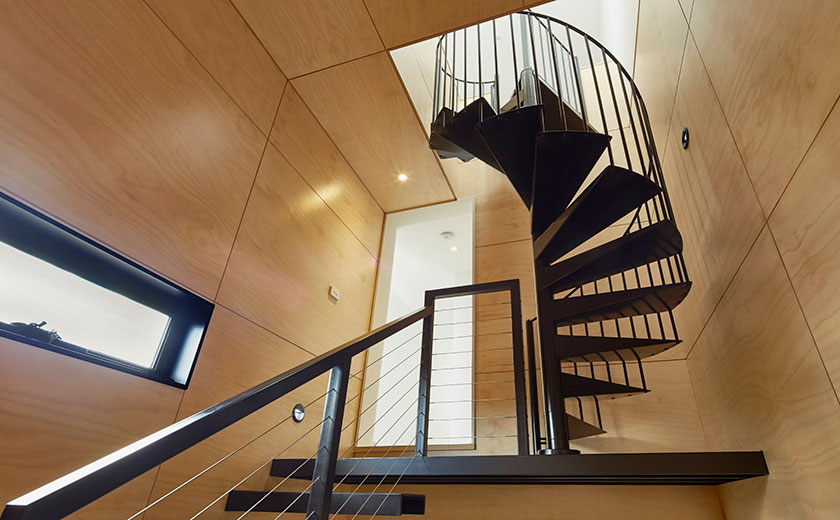 Architects: Modscape
Photography courtesy of Modscape