At a glance, the Borgo Merlassino by firm DeAmicis Architetti is just one in a line of thousands of beautiful Italian villas and estates. However, a closer look reveals an eclectic collection of architectural wonders in the form of a stunning landscape peppered with primary, secondary, and auxiliary structures – each with a widely different approach to material and geometry. The designers wanted to establish a traditional European typology while simultaneously exploring contemporary influences in spatial and programmatic organization. The result is an experience like nothing you've ever seen.
They started with an existing, crumbling rural residential complex that was in urgent need of a face-lift. Their mission was to transform this destitute landscape into a bustling agricultural community that centered around a beautiful and serene housing court. The primary structure is the most visually prominent, as well as the most rustic. The existing earth walls were left standing, while openings were punctuated with thick, dark plaster surrounds.
The aim was to retain the traditional charm, while also creating a stark juxtaposition to the other retained structures on the property, most of which were given complete overhauls with more contemporary stucco exteriors with a few punched glazed openings.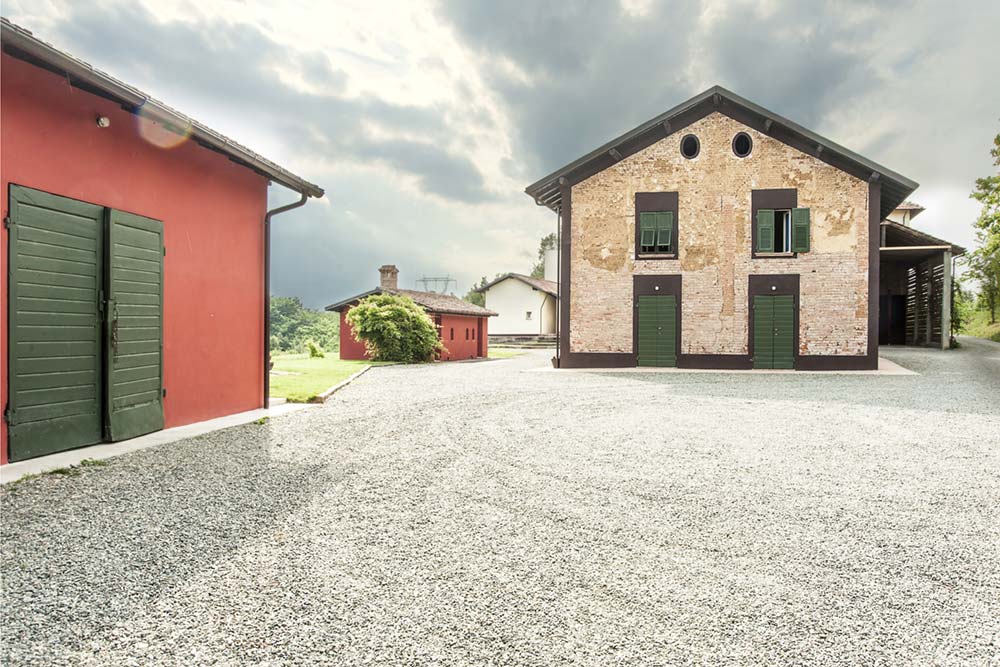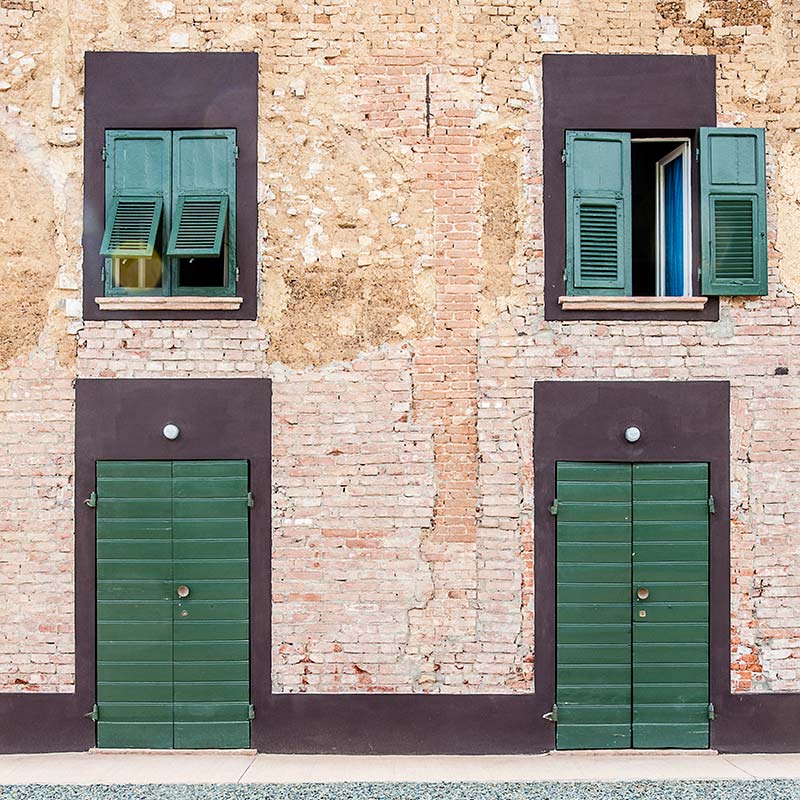 The result of these sometime jarring adjacencies is an ingrained sense of time and place. The past is never out of arm's reach, even when the modern upgrades of the traditional structures are at their most obtrusive. There is always a cracked earth wall, an ornamental embellish, or rusty metal farming tool just around the corner to remind you of where you are and where this place has been.
The interiors of the scattered structures varies widely, but all has a cohesive connection to the existing hamlet. For example, one residential building contains a stunning circulation space that pits a contemporary metal railing against a perfectly framed segment of existing brick wall. The section of brick is suspended in the wall, surrounded on all sizes by textureless white stucco. These playful moments are everywhere, and give the entire experience an emphatic sense of joy and wonder.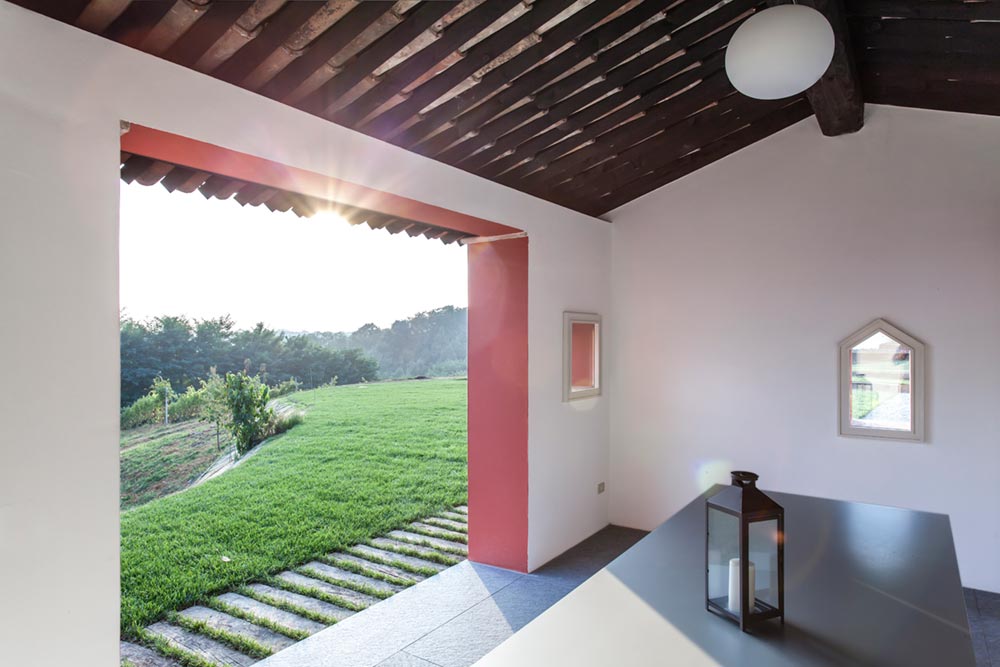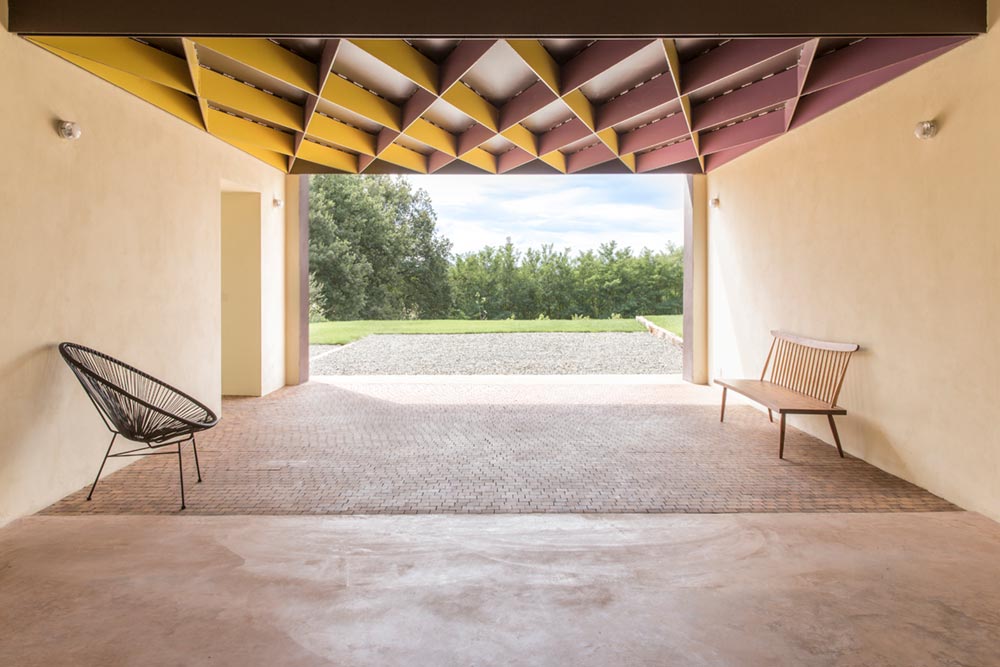 The Borgo Merlassino represents how to approach an adaptive reuse project with sensibility and precision. They saved exactly what needed to be saved, enhanced what needed enhancing, and added just enough modern flourish to future-proof the design for decades to come. With any luck, this estate will be around to see another stunning renovation – say a few hundred years from now.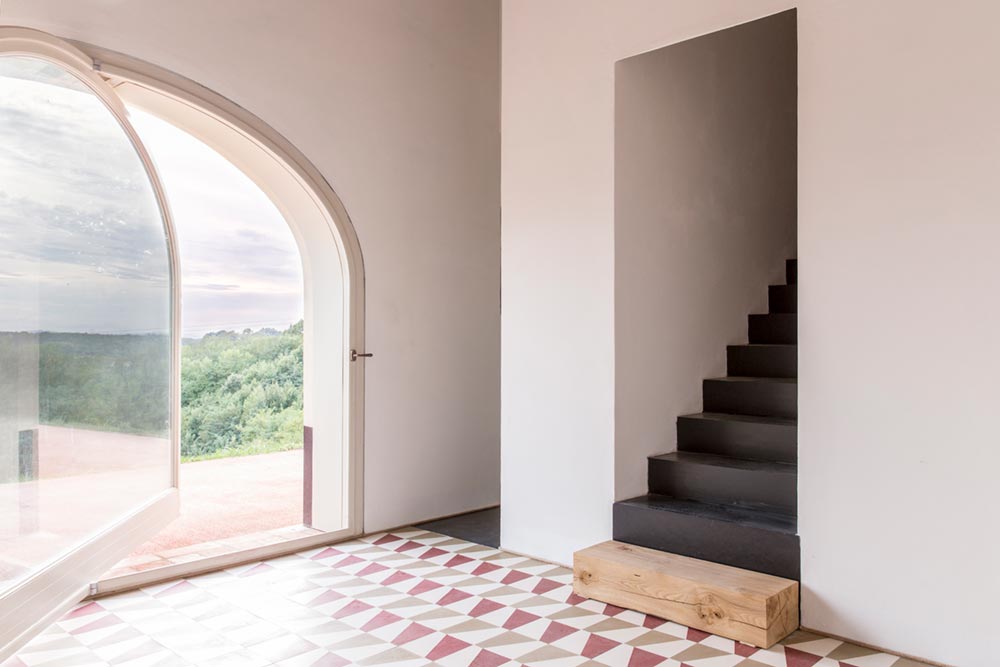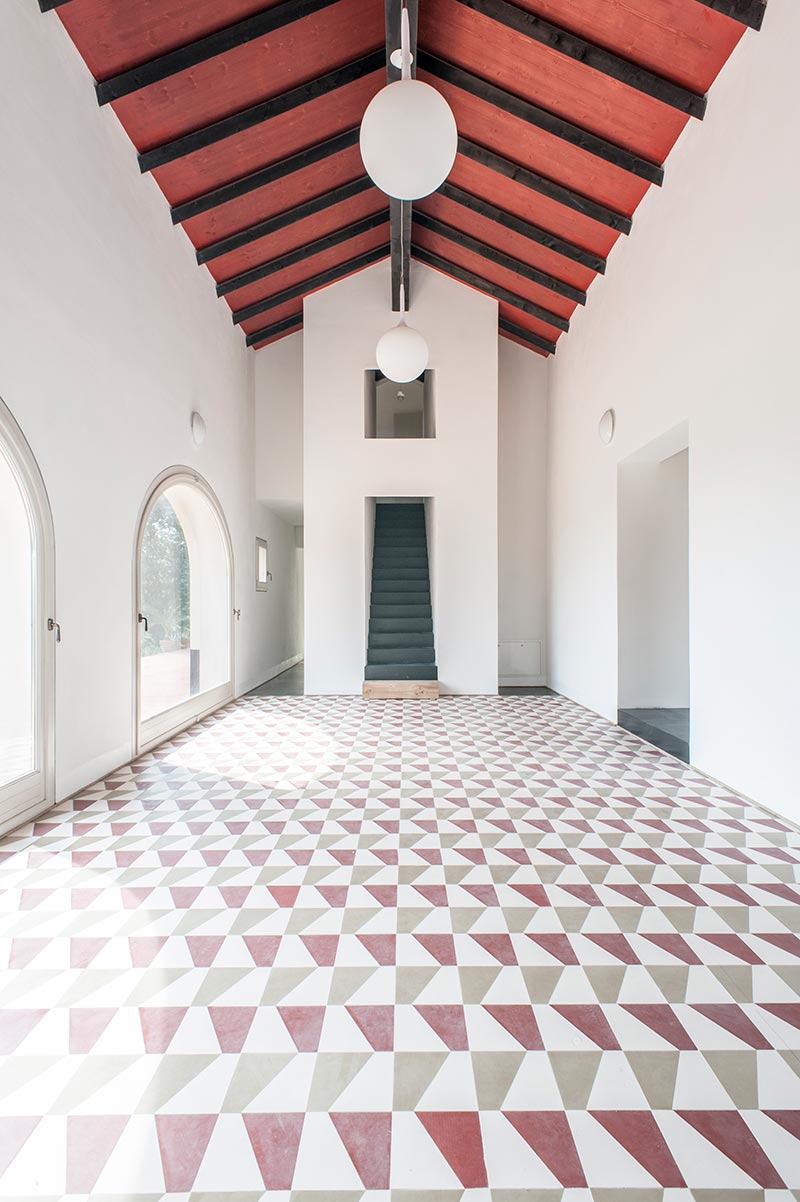 Architects: DeAmicis Architetti
Photography: Luigi Bartoli, Gabriele Leo, Fondazione La Raia