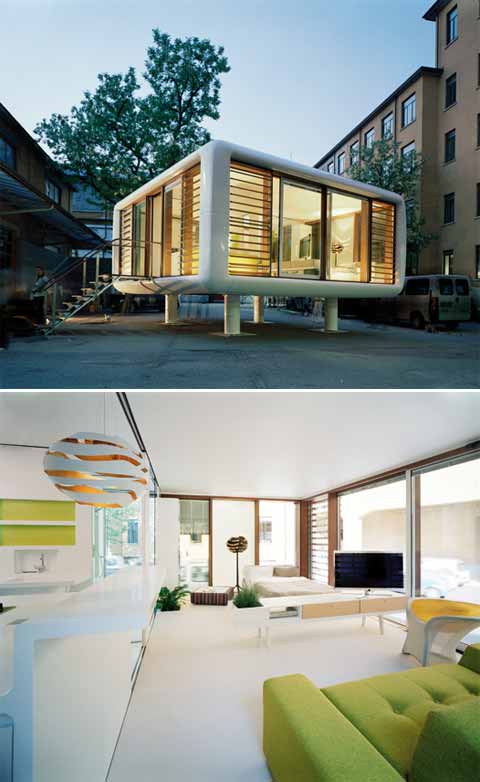 The Loftcube, designed by Werner Aisslinger and engineered by and8, is a small prefabricated home suitable for people of a nomadic lifestyle, living and working for short periods of time in large cities and dense urban areas.
This modern prefab has a ground surface of approximately forty square meters built on the empty flat roofs of existing buildings, offering both sanctuary and social structure. I can just imagine the view of the city. Like on yachts the organic frame structure consists of glass reinforced plastics (GRP) while the facades are made of timber frames and glass or panels.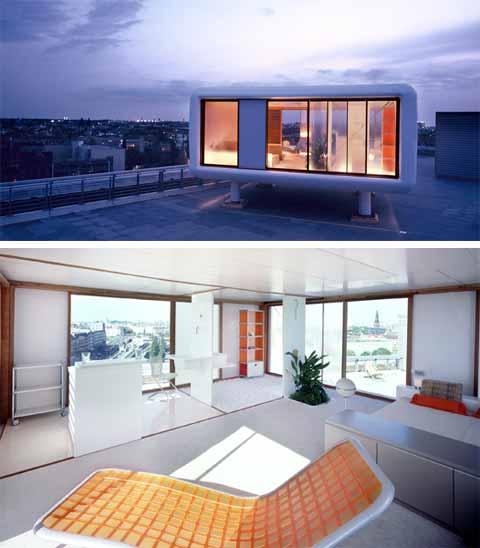 The body of the Loftcube can be customized according to the user's desires. The four outer walls consist of individual segments available in transparent, translucent or closed versions, while louvre windows with horizontal slats provide this unique home with ventilation.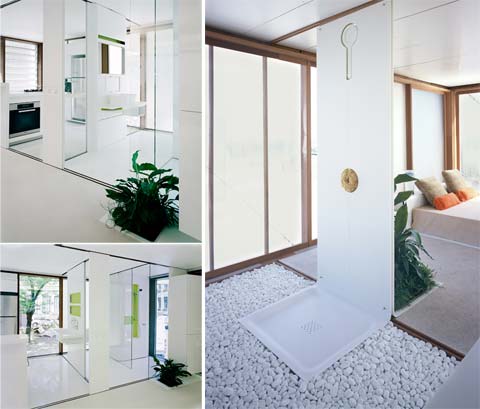 The interior can also be customized with fixed and sliding panels providing individual partitioning such as, living and sleeping areas, kitchen and bathroom. Werner Aisslinger, who designed the Loftcube believes that 21st century design will advance towards the sophisticated use of new materials and technologies.