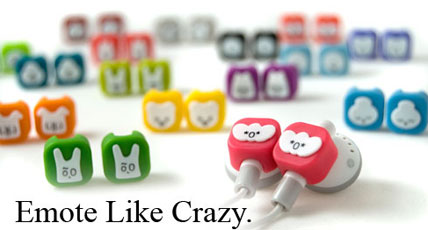 The Emotibuds are cute and funky accessories for your earphones; they are flexible rubber charms that grip onto your Apple iPod earbuds and many third-party earphones.
Designed by husband-and-wife duo, Jonathan Curtis Hall and Kate Hall, the Emotibuds are Emotibles; an emoticon-inspired character that brings color and expression to otherwise colorless or expressionless things.
These cool headphone accessories will express a different emotion, attitude or personality while letting you be strangely expressive everywhere you go. Put them on your earbuds, and there you have Emotibuds.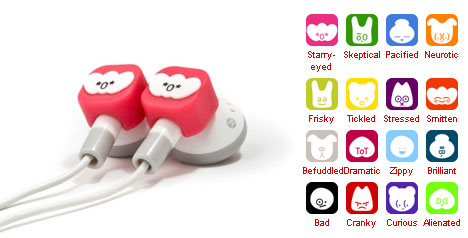 Buy This Item