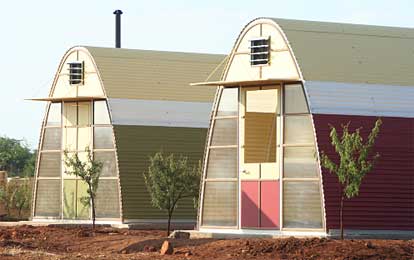 BSB Design developed the Abōd house, a low-cost, high-quality prefab home for the South African market. This prefab house is constructed from arches connected by overlapping, corrugated panels on each side, fiberglass slates, plexiglas panels and rain channels.
The prefabricated Abōd home provides new housing options for lowest-cost, low-income starter homes in areas that presently are squatter's camps, informal settlements or where large numbers of families lack homes of any kind.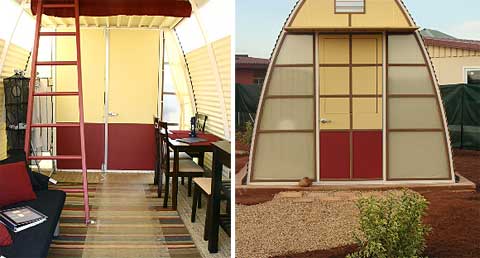 It's quick and simple to assemble, easily expanded to create a larger home structure, secure and permanent yet can be easily and quickly disassembled.