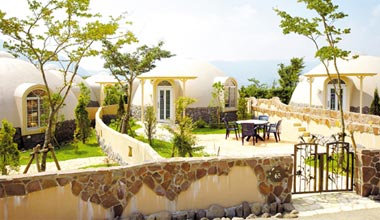 This low-cost, eco-friendly prefabricated house, which looks like a modular igloo, is called the Dome House; However, as much as I find its unique form fascinating, it is the building material which is truly innovative. This prefab house is made from expanded polystyrene, "the fourth-generation building material" after wood, iron, and concrete.
The Dome House is an incredible ultra-energy-saving building. The expanded polystyrene provides excellent thermal insulation, while its dome-shape structure allows good air circulation, thus reducing air conditioning costs.
This prefab house can be built by assembling a small number of Dome Pieces. Its assembly time is very short and if performed by 3 or 4 people, it would take a week to complete it.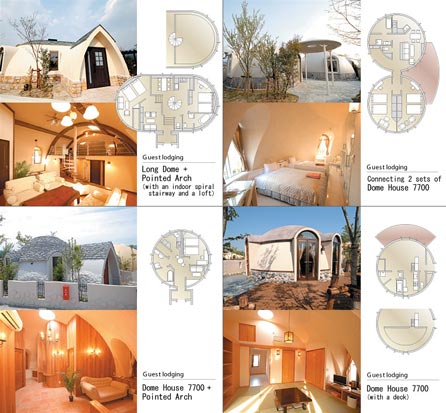 Due to the Dome House shape and building materials, it is highly stable in structure but also extremely durable and light in weight (each Dome Piece weighs only 80kg); it will not rust, nor get rotten or eaten by termites. It is also formaldehyde-free.
Since expanded polystyrene is made only from carbon and hydrogen, casting of expanded polystyrene is extremely clean. Construction of the Dome House does not produce any waste, nor does it involve any deforestation, making this prefabricated house an ideal eco-friendly home.