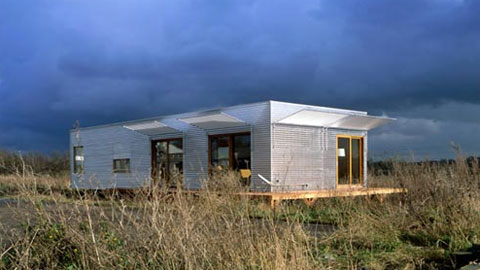 The M-house (pronounced 'mouse') is a portable, prefab home, studio or office with over 1000 sq ft of contemporary space and 8ft ceiling height. This prefabricated structure is highly insulated; it comes with an under floor heating throughout and high acoustic insulation; the windows are from Scandinavia and the roof is a maintenance-free standing seam system which will cope with the most extreme site conditions.
This prefab house arrives in two pieces, each 3m (10′ approx) wide, which are then joined together on site, which takes about a day. It comes completely fitted-out and ready for you to move into immediately. The exterior can be varied to suit your taste or the site's surroundings, from aluminum to cedar strip, cedar shingles and more.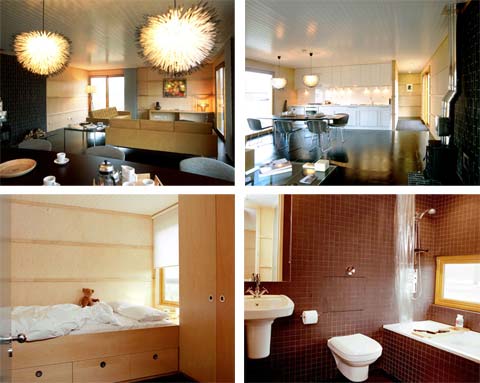 The M-house was designed to fit the legal status of a caravan or trailer, so in some instances you won't need planning permission like any other conventional building. Place it in your garden or simply rent an individual caravan site, put it up and voila! You have a holiday home.