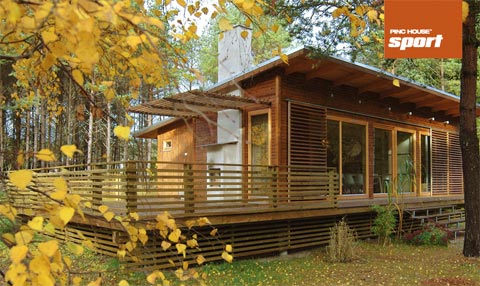 From the Swedish group who brought us the prefab Barn House, here's another cool prefabricated home from the Pinc House Collection. This wooden prefab structure is called Sport and it's a modern version of the classic sports cabin, offering a spacious open-plan interior and panoramic windows.
This stylish prefab home looks like a modern Scandinavian bungalow; it features two models: Leisure and Residence, with sizes spanning from 20 to 160 sq meter.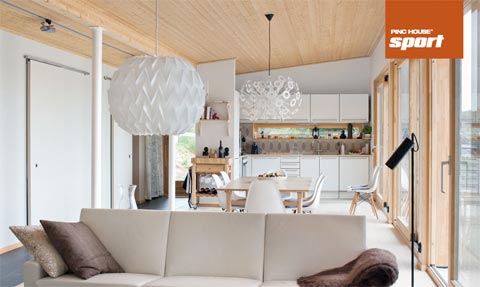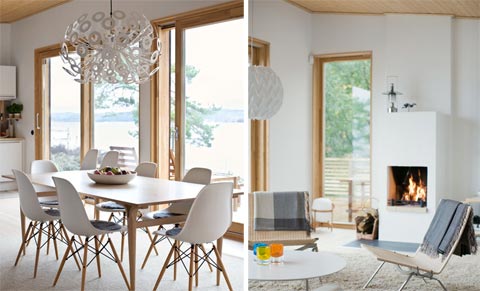 I love the interior design; it's light and airy with a stylish northern influence, which was always my favorite.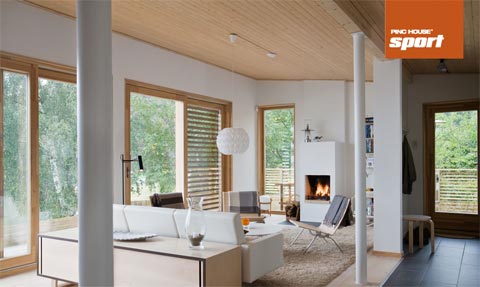 Check out the grill area and outdoor fireplace. I love how the white color combines with the horizontal wood element of the house.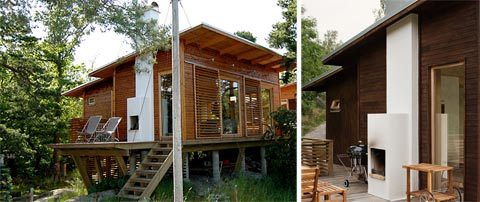 … can you imagine having a prefab cabin getaway in this place?